I don't die my hair. I don't have 20 pairs of different colored heels in my closet. I don't have tons of jewelry and I don't wear bright pink lipstick (usually;). I love my fake pearls, and I think it would be safe to say that over half my closet is...black. Black shirts, black skirts, black dresses, black flats, black tights...etc. etc. I love it because it's easy, goes with anything, can be dressed up or down, and is always classy--not to mention slimming ;)
But every girl has to have her vice, right? And I'm a firm believer in incorporating at least a liiittle bit of color into every outfit. So sometimes I wear a colorful ribbon or headband in my hair, but here recently I've become a little bit obsessed with--nail polish. I love all the different sizes of bottles and shades of every color, I love the sparkly kinds, the flat kinds, the dark, the bright...there's just so much "scope for the imagination" in trying them all out.
My new goal? To find every color and try it. I've yet to try black, or find a yellow I like, but I think I'll wait for summer to try out that one ;)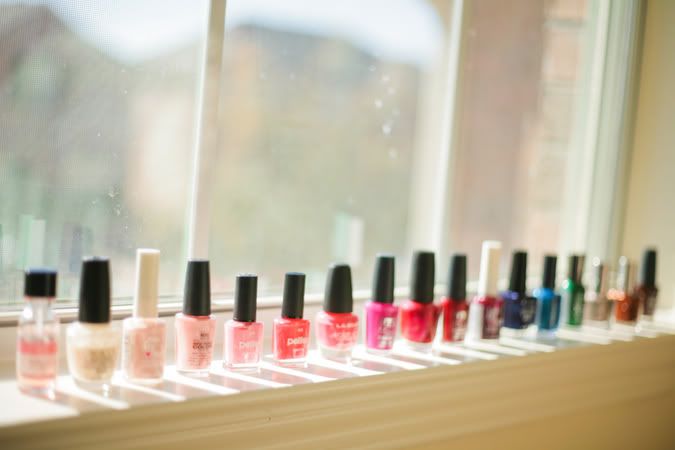 My two current favorites:
rich deep navy blue, and hot pink.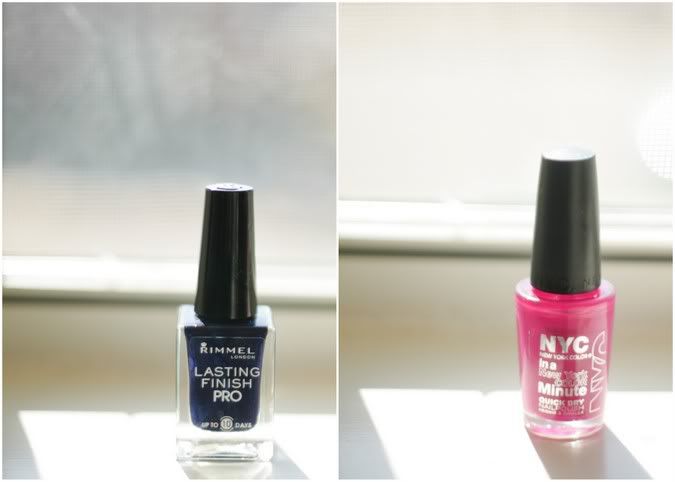 Any of you girls have a fantastic color you think I need to try??