The post we've all been waiting for!! Orrrr, maybe it's just been me that's been so excited about making this announcement, but whatevs, I'M EXCITED, ok?!?
I'm announcing dates for week-long internships.
Oh, oh, oh, there are a million words behind that last sentence that I could share with you. But that would be boring, so I won't. At least not all of them. ;) I will say that over the past 2 months as I've considered the possibility of offering internships, it's mostly just scared the living daylights out of me and I thought of 637 reasons of why I really shouldn't do that. So here's the disclaimer and the offer--all together :)
I realize there are easily 4,739 other photographers in the US that are better qualified to teach photography and how to run a photography business. I realize that I've only been doing this for about 2 years. And I DEFINITELY realize that I don't have even close to all the answers that all you little intern-ees are gonna have. But guess what else? I have been blessed with opportunities to learn under some pretty amazing photographers over the past two years, those much more qualified than me. And I have been doing this business/photography/wedding thing for two years now. And I do have SOME of the answers. Like, I can totally tell you how to turn your camera on. I promise ;)
But mostly the reason that I keep wanting to do this (even in the face of all my NOT wanting to do it) is because of these 3 darling people.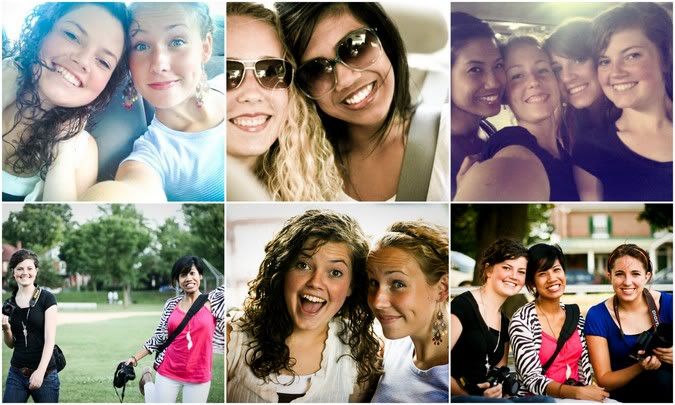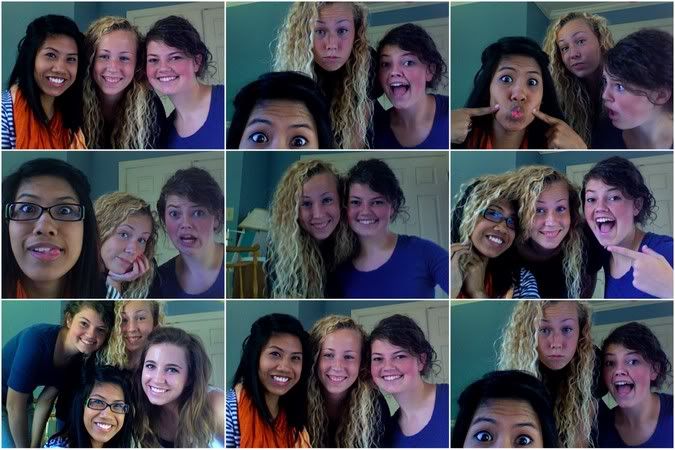 A year and a half ago I had the oh-so-fun opportunity to intern for Kristen Leigh, along with my fellow intern-ees Ica and Julia. It was a week full of laughter, crazy photobooth fun, late nights, yummy food, Oh, and photography talk ;) It was the best best BEST thing that I've ever done for my business, and I'm so grateful for it. I'm grateful for Kristen being honest about her failures, and things she didn't do right. I'm grateful for the way she shared openly about the things she had done right and that had helped grow her business. And I'm super grateful for my Ica+Julia darlings who didn't laugh at my pc laptop and my complete inability to throw down even one cool dance move ;) I flew out to DC for a week with my rebel xti and 20lb laptop, to stay with someone I'd never met, in the hopes that this little step would somehow get me closer to my dream of being a wedding photographer and
got so much more than I bargained for.
And they're the reason that I can't not do this. (ha. I love confusing double negatives) Those 3 girls made my whole internship experience so compleeeetely delightful, I've been dying to give it a whirl myself.
So...I'm offering week-long internships.
And here are all the leeetle details:
We'll drink starbucks and eat chipotle, probably take tons of pictures, and somewhere along the way hopefully we'll all learn something new about photography and running your own business.
It's gonna be fun, promise.
I'll only be accepting a few girls for each week, and you have until the 20th of Jan. to apply, so send me an email, asap! Oh, and you def don't have to be from my area to apply, if you're from Paris or Bejing and want to come, cooooome on over! Seriously tho, if you're from far away and need a place to stay all week, that can definitely be arranged :)
p.s. I'm also planning on having another one day workshop soon, covering more beginner level topics, for all of you who maybe aren't really interested in starting a business but would love to know how to take better pictures! Email me if your interested :)