Looking back over this year there are so many things I can be grateful for. I honestly can't believe all the doors that have opened, all the traveling I've done, and everything I've been able to cram into one little year. There have also been hard and not so enjoyable parts of this year. It hasn't all been cupcakes and laughter, but I can honestly say I am so grateful for it all. But the thing that I'm grateful for that I want to tell you about today, are the relationships. I've gotten to meet some of the dearest people this year, alot of the time while shooting weddings. And when I think about some of the people that are amongst my closest friends right now that 6 months or a year ago I didn't even know, I'm so so grateful for the way God orchestrates even the seemingly small things, like friendships.
One such friend is Mrs. Katie Opris, or as I like to call her, Katie-yo ;)
I shot this darling girls Bee-yoo-tee-ful Arkansas wedding in July, anyone who's been reading my blog for any amount of time probably remembers her because of her gorgeous wedding and amaaaaazing after shoot with the blue car ;) I loved her before I had even met her. From her emails, phone calls, and txts I could tell she was a girl after my own heart and then as soon as I laid eyes on this little 5 ft piece of adorable-ness the day before her wedding I was all "can we just go ahead and seal the deal now that we will be bff's until our dying day???"
I could go on and on and on about how dear this girl is. She loves the Lord so so much. She's funny. And witty. She loves her husband and is excitedly preparing to move to Romania (where he grew up) with him this coming as missionaries. She loves old books like me, especially Anne of Green Gables, and is definitely a "kindred spirit". She is an amazing photographer herself AND an amazing musician/singer. No lie, this girl is everything happy, wonderful, and amazing rolled up into one.
Aaaaaand...dun-du-dunnnn...
She's expecting a little Opris girlio this May!
Katie's family lives a little over an hour away from me, so when she came in town for the holidays I begggggeeeddd for a little scrap of her time and she was kind enough to give it! We ended up spending a whole afternoon together (whoops;) eating chipotle, laughing and catching up on life (face-to-face talk is so so much better than txting or FB) and we also made a little time to take some pictures of her adorable little baby bump.
And what do you do when you're out to lunch and you decided you want to do an impromptu photoshoot? You look out the window and say, "Oh, there's some pretty grass across the highway!"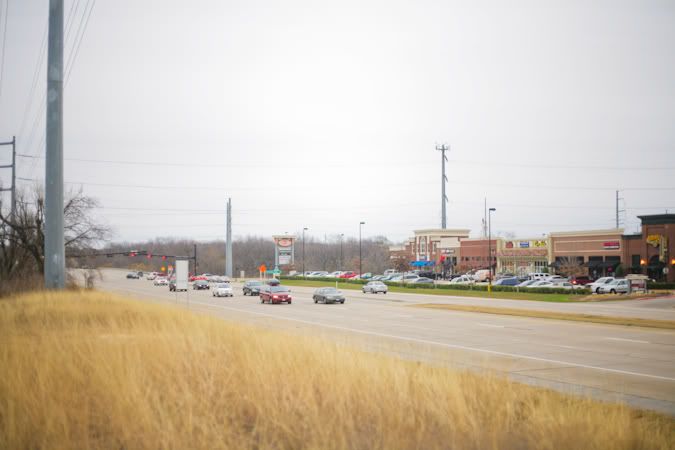 And quickly run across 6 lanes of fast moving traffic to get to it, so that you can take amazing pictures like the one below.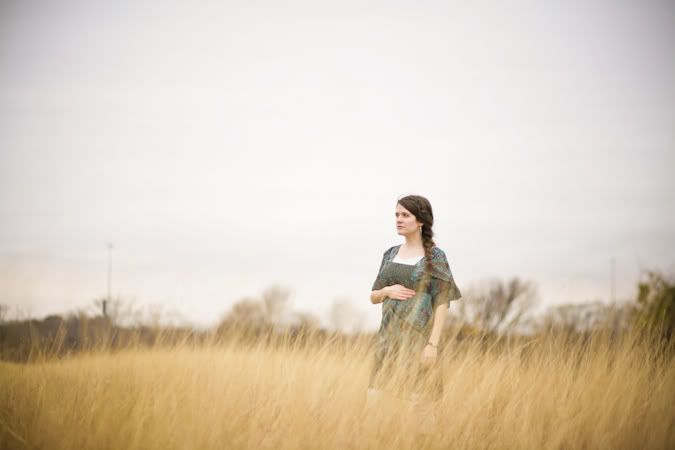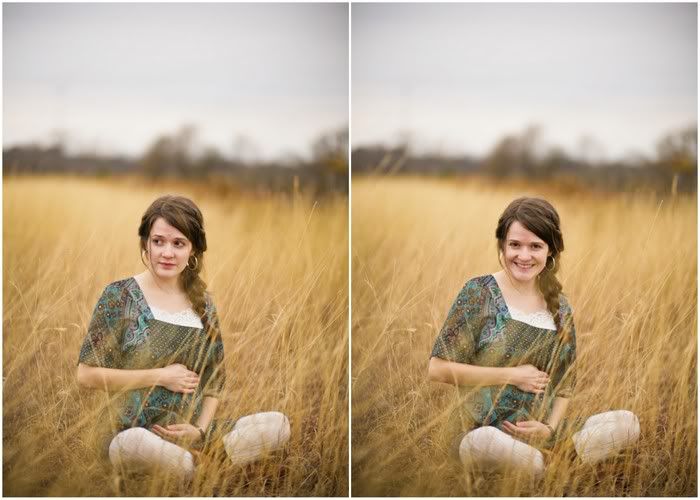 Ohhhh Katie-yo. I love you.
And that's that.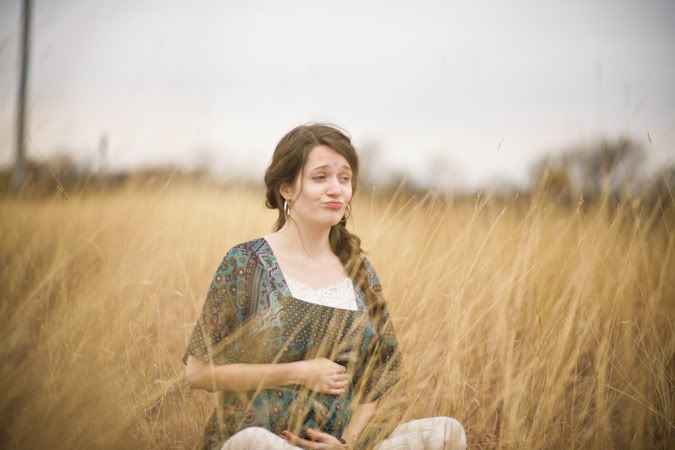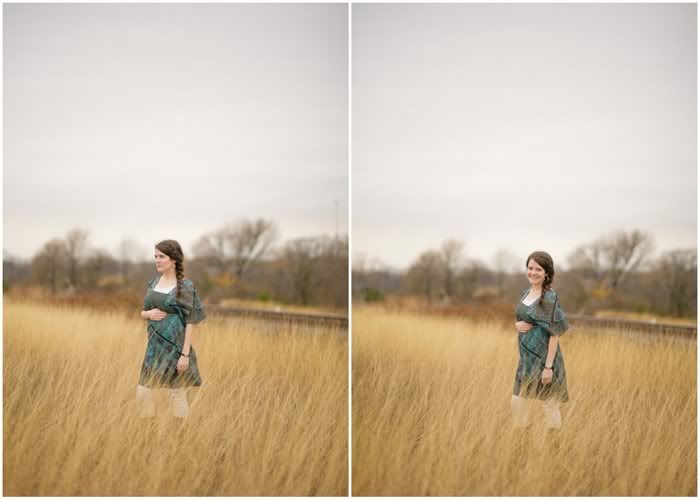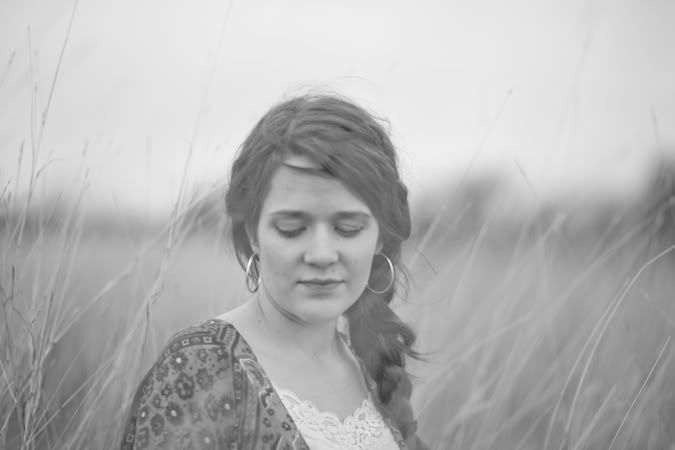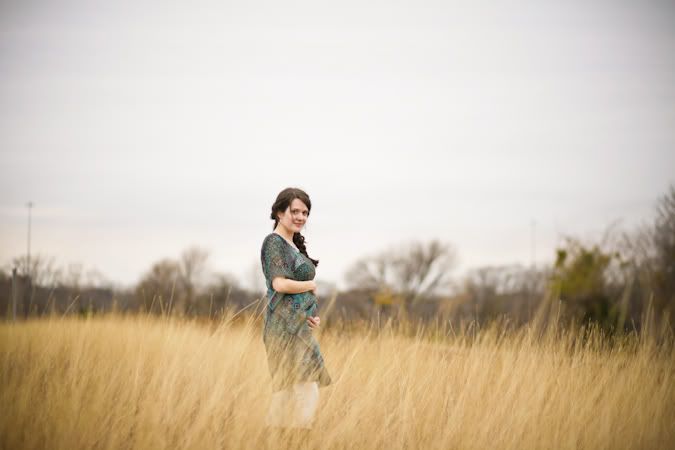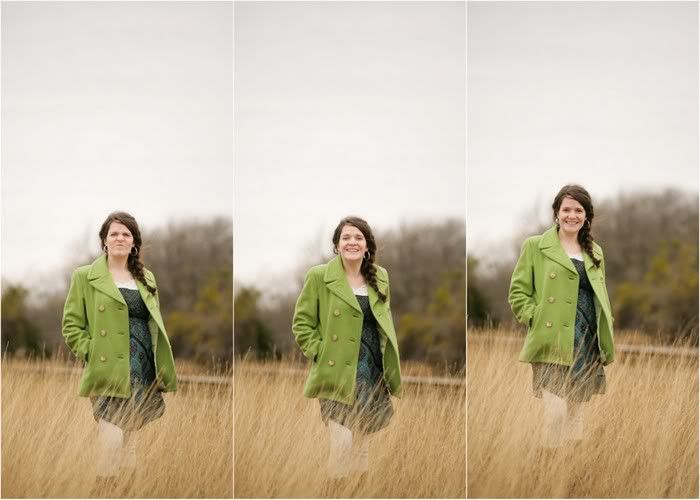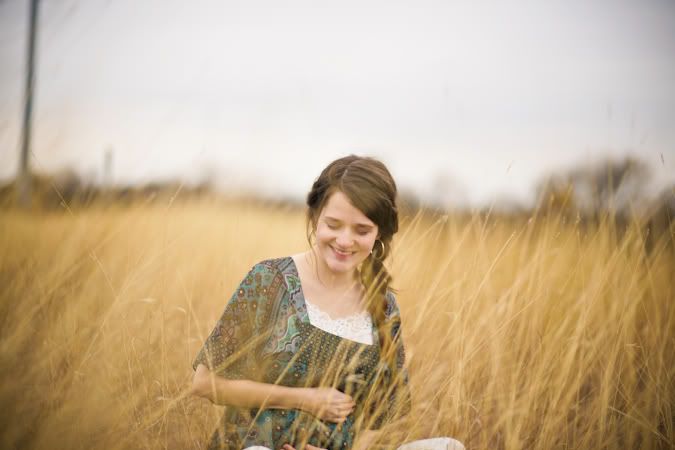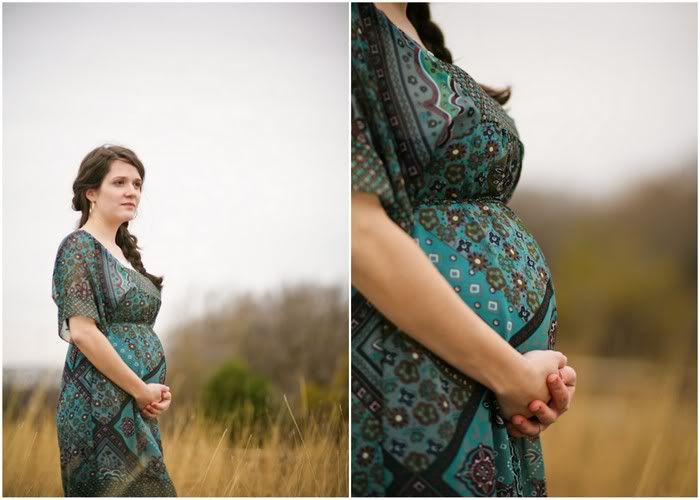 And what kind of lame-o photographers would we be if we went away from the day without a picture of the two of us together???
Thank you railroad tracks for holding my camera for the picture :)

Much Love.
Jessica Shae