Remember that adorable
couple/wedding
that I blogged last week?

(If you haven't seen it yet, PLEASE go look, their wedding day was just so amazing!)

Well the fun's not over people I have more amazing pictures of them to share!
After seeing the car that they planned on leaving in - I fell in love and quickly planned an after shoot with with Katie, so that we could spend plenty of time getting some beautiful pictures of them with the car.
So after they left their wedding reception I followed them to their new little house where they were going to change and get ready to leave for their honeymoon. We just pulled the car up in front of their adorable new little house 0' dreams and started shooting. The lighting was perfect, the couple was gorgeous, and since all the stressful wedding day activities were over we were able to just take our time and have some fun ;)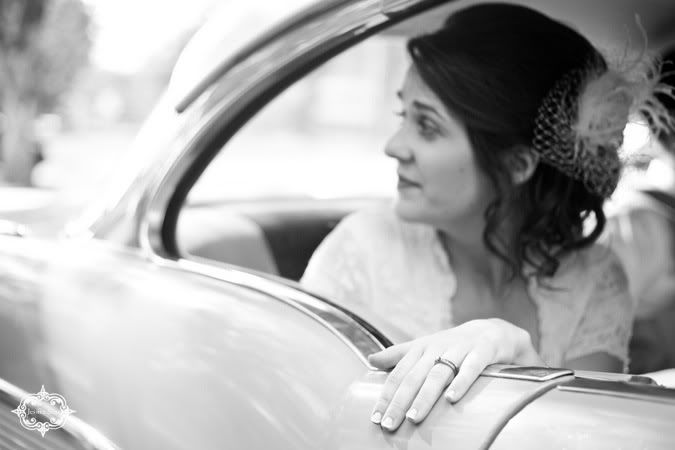 Can you believe the lighting and colors here? I was giddy with happiness while taking these.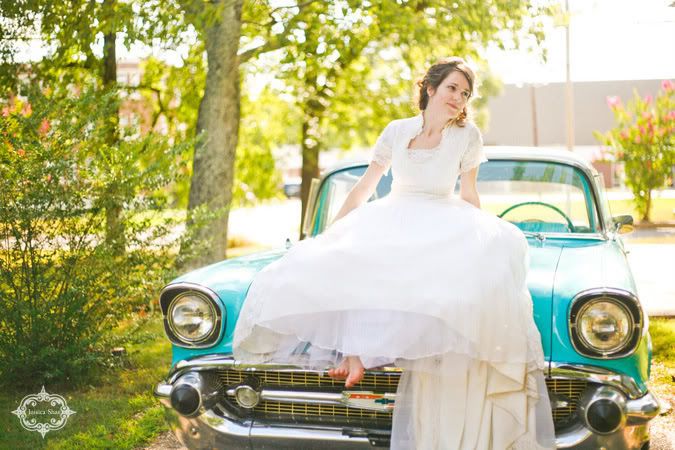 And of course it didn't hurt that I had two gorgeous completely-in-love people to work with ;)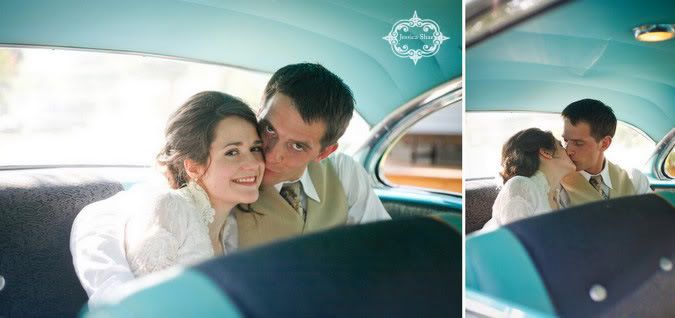 ummm...hello fabulous vintage-ness.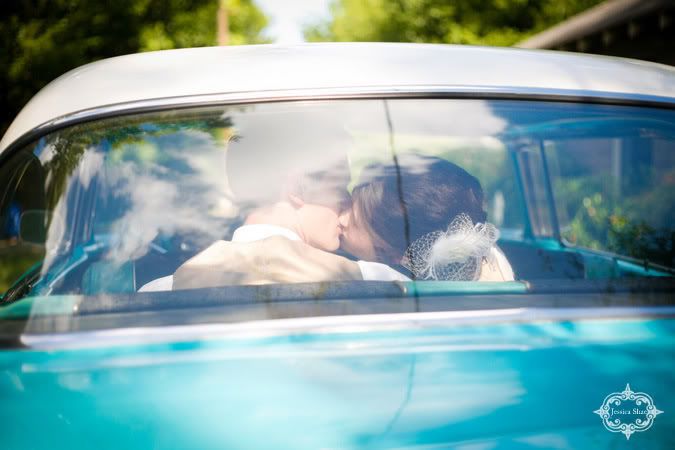 Katie Katie - how do you do it?!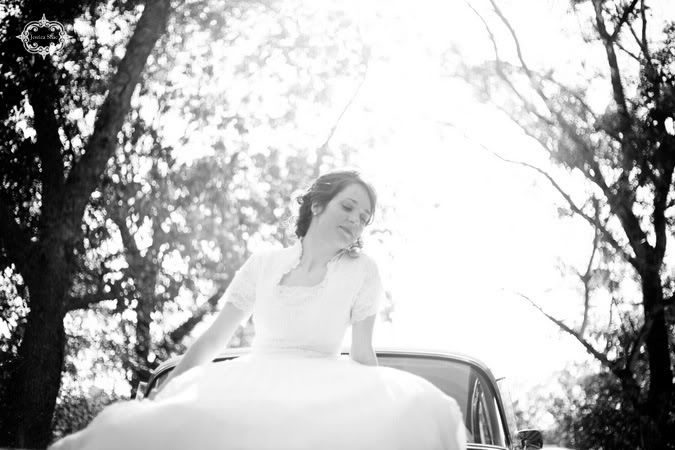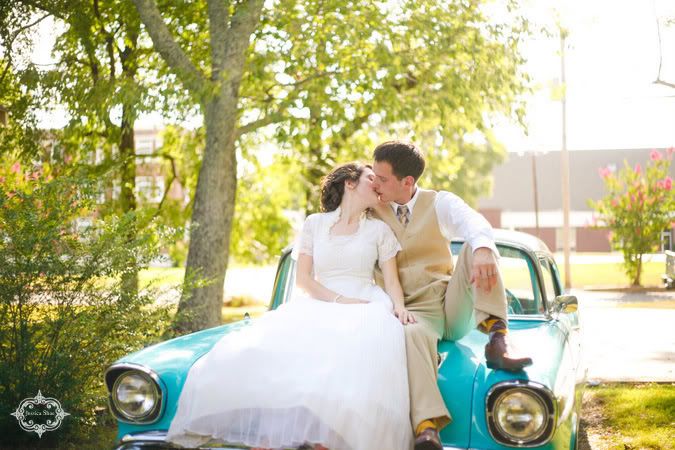 This girl was such a trooper. I know she was exhausted from the long day, and it was sooo hot and muggy out right now, and can you believe that in spite of all that I was getting pictures like this?!?
They both just had this "We're Married!" glow about them all afternoon. . .
. . . & I love watching them, just so content to be with each other.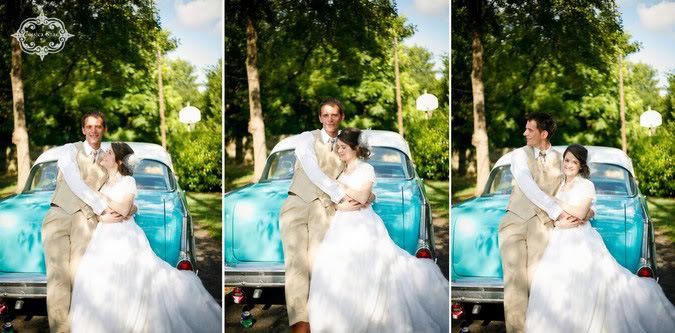 Remember how I said it was so so hot? Well it was. And super muggy to boot. So just as we're finishing up taking pictures we hear the happy sound of an ice-cream trucks music as it made its way down the street. Katie laughingly said how good ice-cream sounded right then, and before you know it her uncle was out in the street waving him down!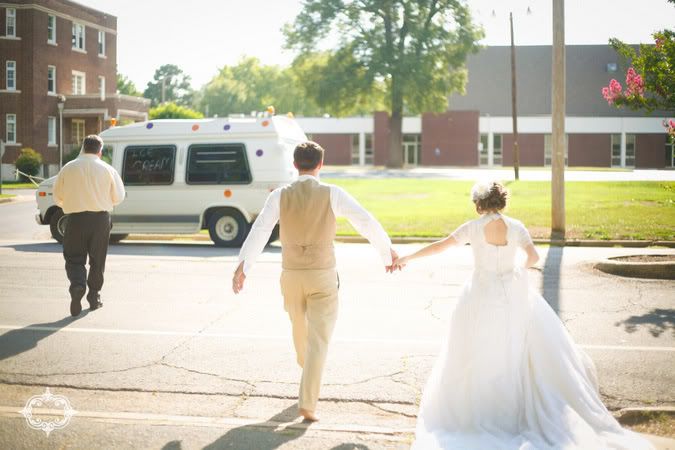 It was the greatest thing ever. Elvis and Katie, just married, still in their wedding clothes standing on the side of the road picking out ice-cream from an ice-cream truck. Cars were honking and people were shouting well wishes from their cars as they drove past - it was just the cutest happiest thing.
The perrrfect way to end their already incredible and unique wedding day in my opinion.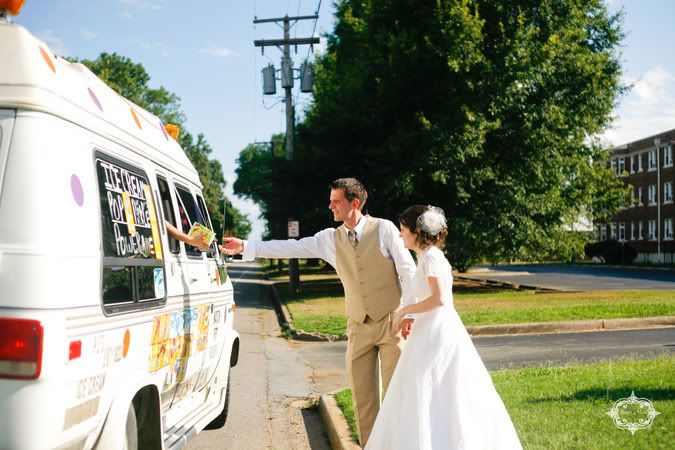 Katie, whenever I need a smile I just look at this picture. You are so stinking cute!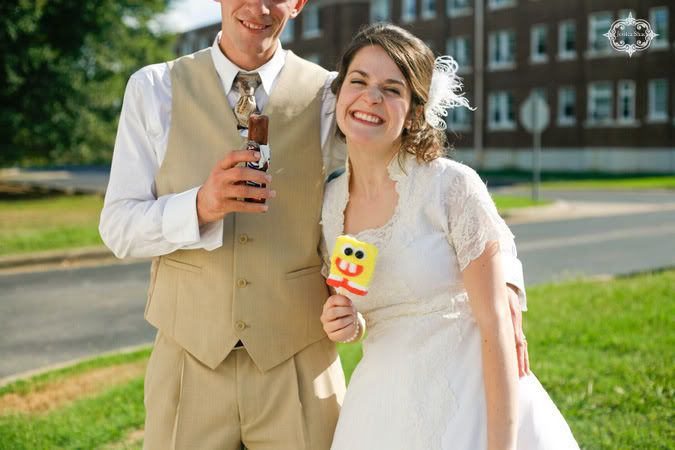 And I love the fact that you got a sponge bob ice-cream - so so cool.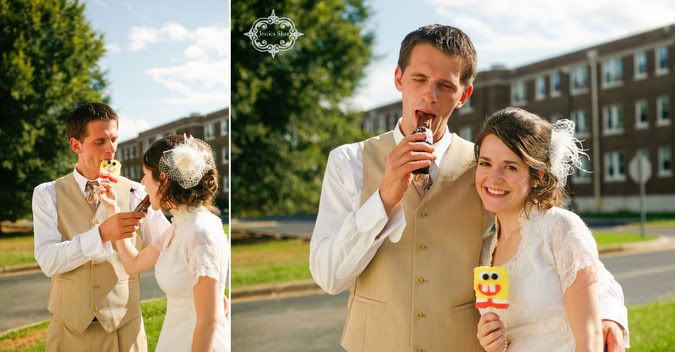 Anyone else find the little sign on the side of the van to the right of Elvis and Katie somewhat ironic?! ;) Love it.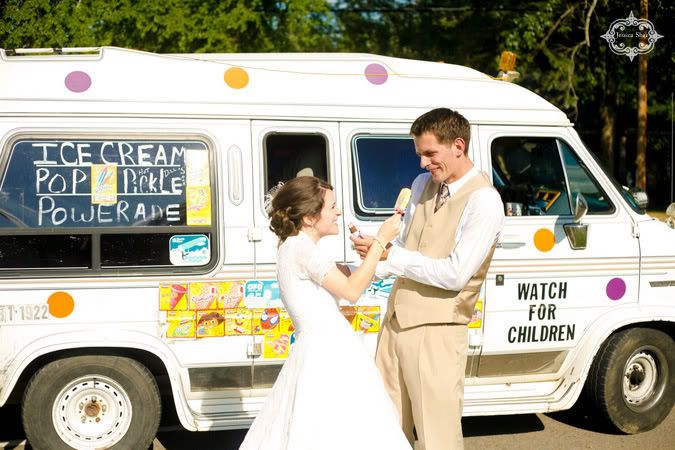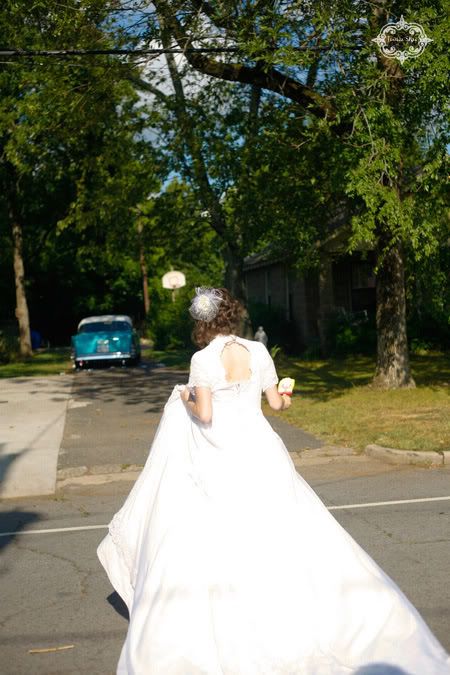 Elvis and Katie you two are fabulous! Thanks for being so utterly adorable, love you guys!
Jessica Shae