They met at a small college tucked away in the hills of Arkansas. Katie told me that before meeting him she'd heard three specific things about him:
And he definitely wasn't interested in marrying an American girl.
I laugh every time I hear stories like this . . .
Um, let's just say he definitely changed his mind about marrying an American, after meeting a particularly darling little American girl. And they are just about the cutest things I have ever seen together. Elvis has the. coolest. accent. and Katie is this adorable little shorter-than-me-person with a larger than life smile :)
And their wedding - Oh my lands - their wedding. Was perfectly delightful. Katie is a photographer herself, and her attention to detail was so obvious, she wanted every corner and piece of her wedding to be beautiful, happy, and showcase their love for each other, and their mutual love for Jesus.

The day started bright and early at the hair salon while Katie got her hair done.
Though I had talked to Katie on the phone several times, and we had been emailing back and forth for months, I met her for the first time in person the night before her wedding. So we spent an hour and a half at the hair salon talking and catching up like old friends who haven't been together in a long time. It was quite possibly my favorite part of the day :)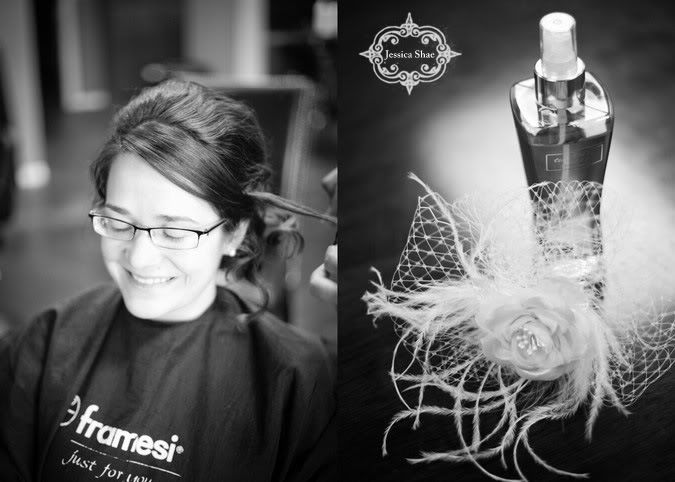 Isn't her hair piece adorable?!? She made it herself - I love my crafty smart brides! I'm hoping they rub off on me a little . . . ;)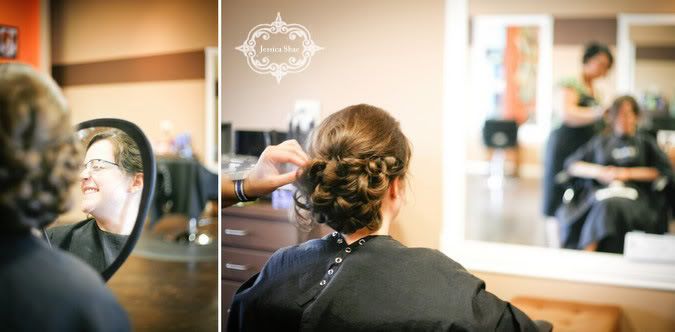 Her dress - was incredible. And the story behind it is even more incredible. Let's just say that after looking and looking and not finding anything she liked, she was able to find a vintage dress, that fit her perfectly for - wait for it . . . $25.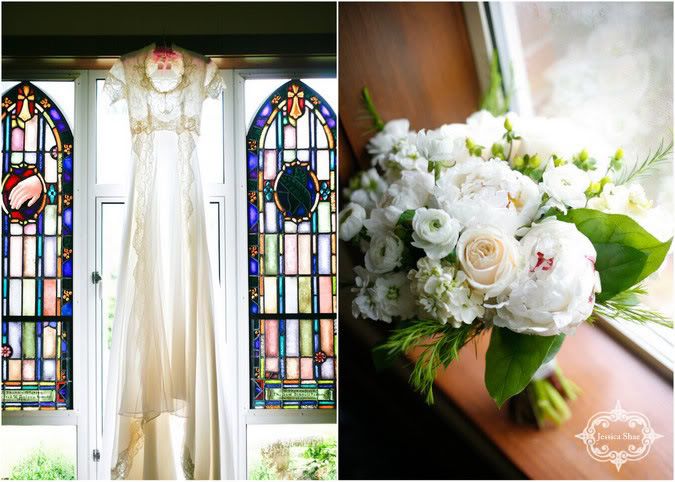 I love getting ideas from my amazingly creative brides. There were so many DIY (Do It Yourself) details that Katie had come up with and made on her own - including this darling ring pillow!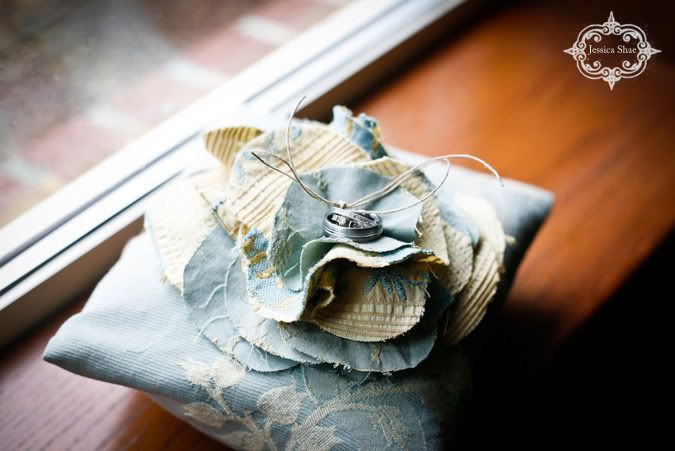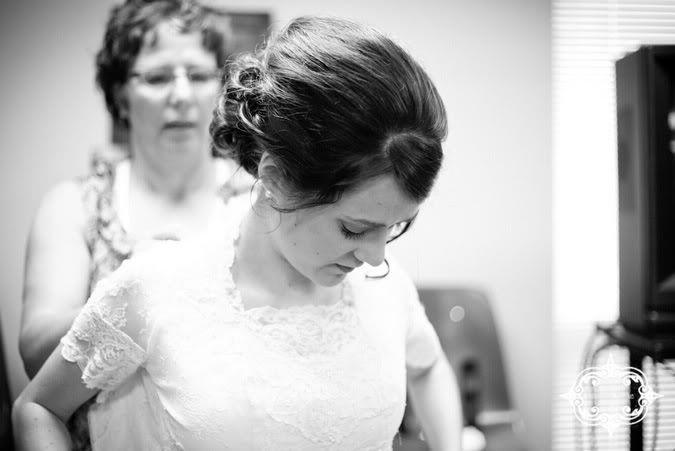 Aaaaand cue the adorable little yellow heels. I'm so so in love.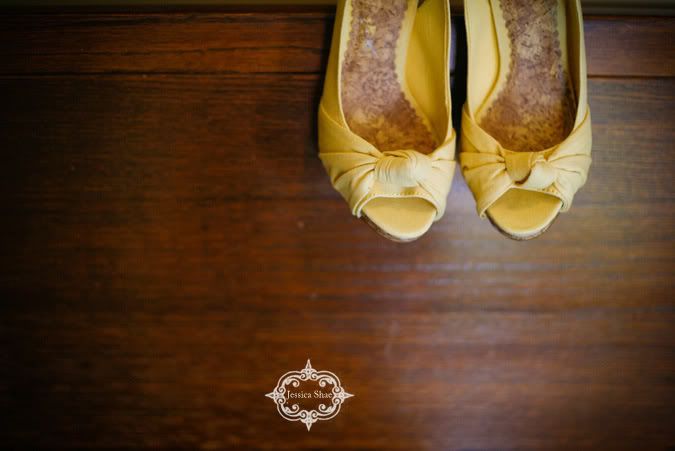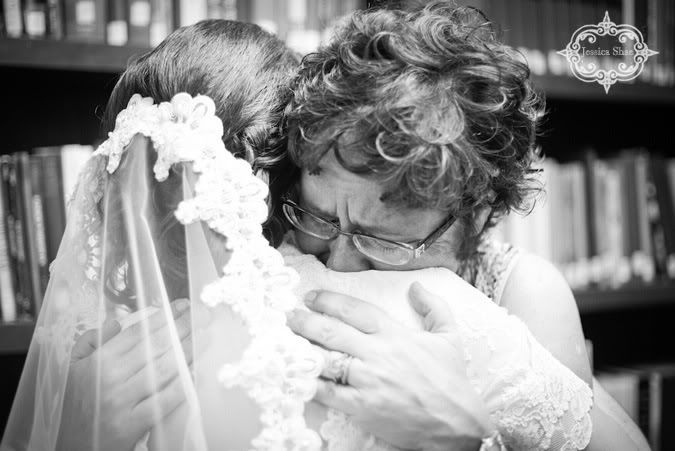 Katie was the first of my brides that chose to do a first look, and after my experience with her - I hope every single one of my future brides chooses to do the same. It was incredible the difference it made on how the rest of the day went. They met in this huge field and saw each other for the first time without 200 eyes looking on and we were able to spend a while taking pictures of just the two of them before the rush of the rest of the day set in. We were also able to get ALL of the pictures taken (every-single-one including the family!) before the wedding began. So once it started, it was just happiness and party for the rest of the day.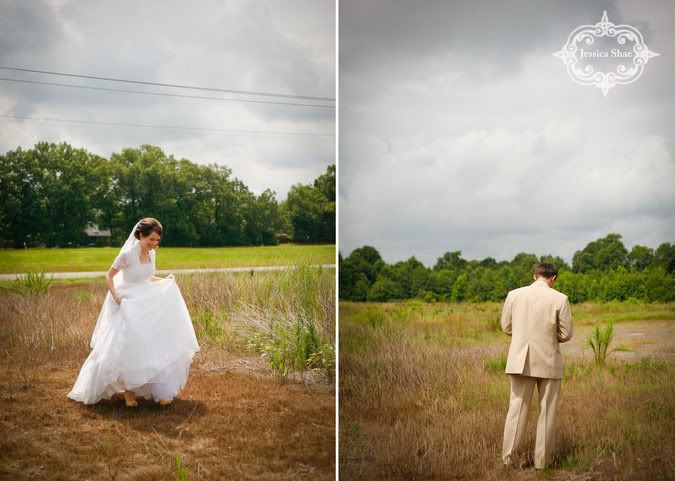 I loved the look on his face when he saw her . . .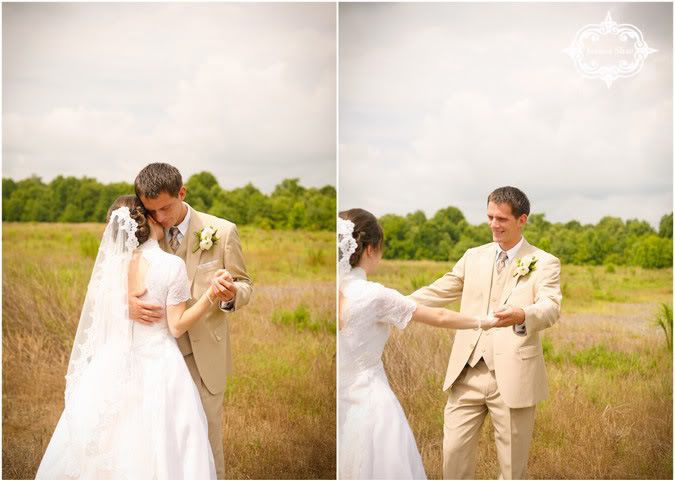 Are they not just the most gorgeous people?!
Oh oh oh - Katie won my heart completely when she informed me the night before her wedding that she had talked to the owners of a greenhouse in the area and gotten permission to do some of their portraits in it.
Because it just so happens that I'd been eyeing several greenhouses in my area trying to come up with an excuse to do a shoot in one, and Katie had read my mind!
Katie - I love the way you are so content with Elvis, so relaxed and just happy to be with him.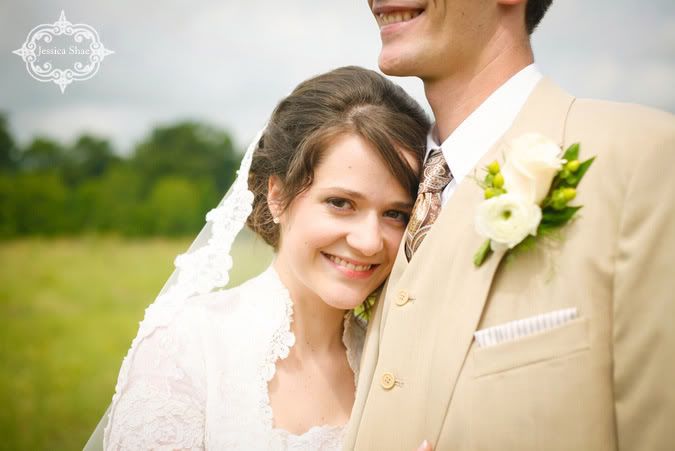 The held each other, they twirled and danced, and just looked like modeling had been a longtime career for them. And I did nothing but sigh happily and try to make my camera take pictures fast enough to catch all the beauty in front of it.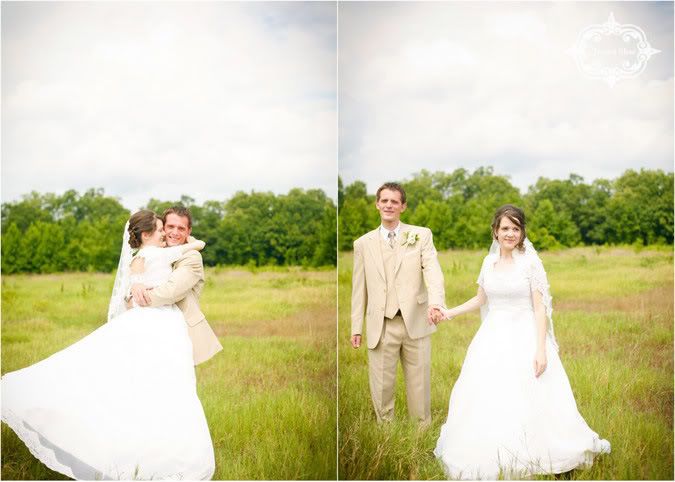 And Elvis, I love the adoring way you look at Katie, like you can't believe that she's yours.
I love her demure little smile . . .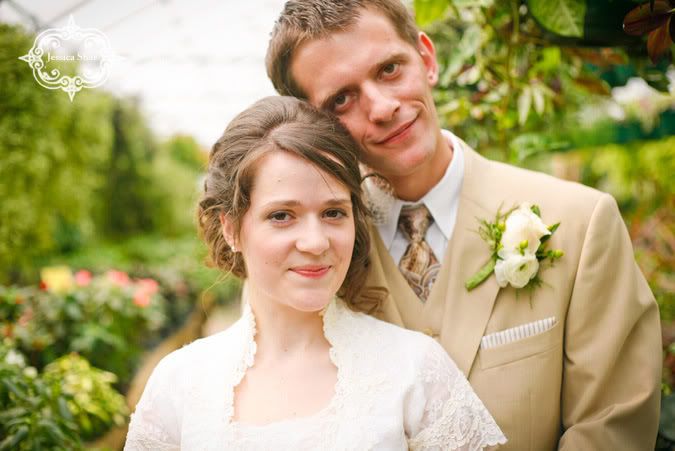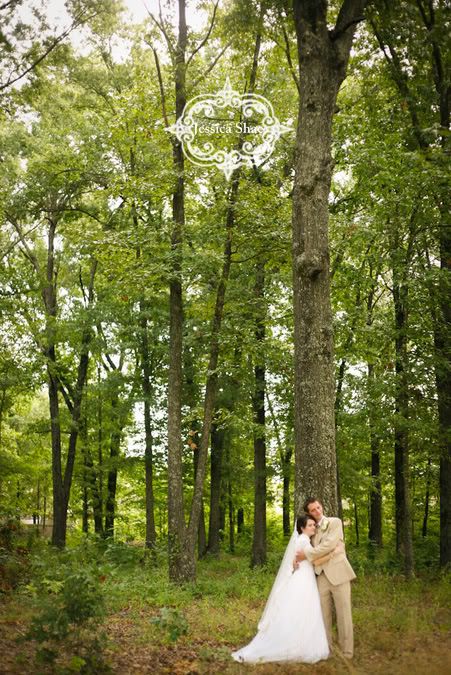 I don't think she stopped smiling all day long . . . which is exactly how it should be, right?
Only the most amazing of couples can make chilling in a greenhouse look this gorgeous.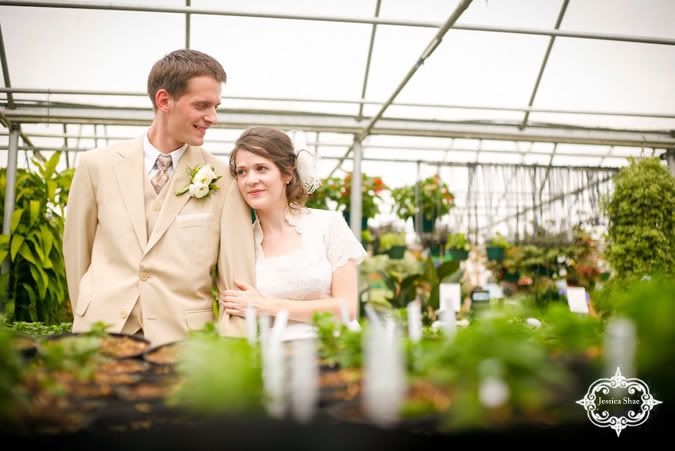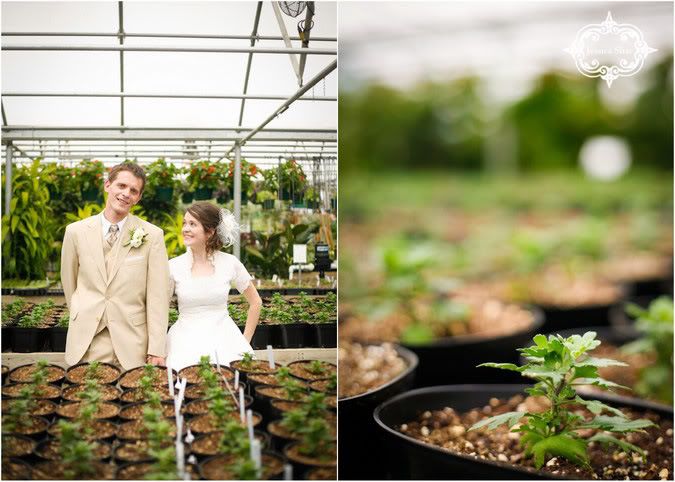 Their wedding party was so much fun, and made me feel like one of the group from the very start! Not to mention they were all raaather good looking, making my job a breeze!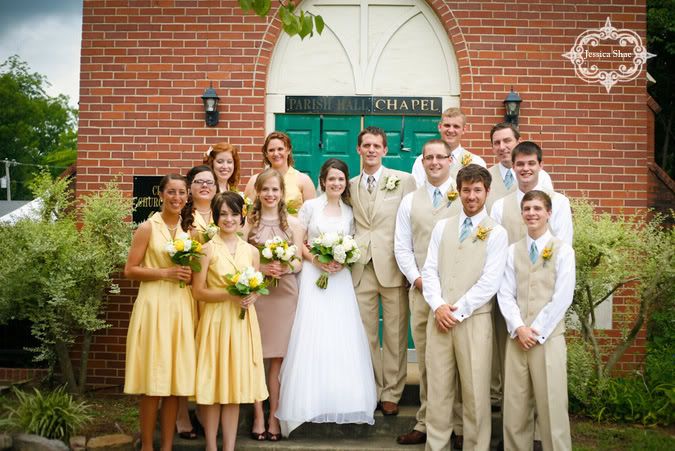 These next two pictures are some of my favorites, and every time I look at them my heart flip-flops.
Katie: you are exquisitely gorgeous.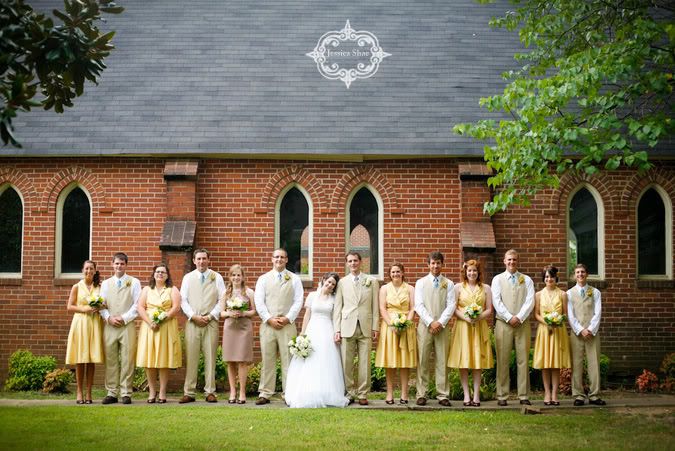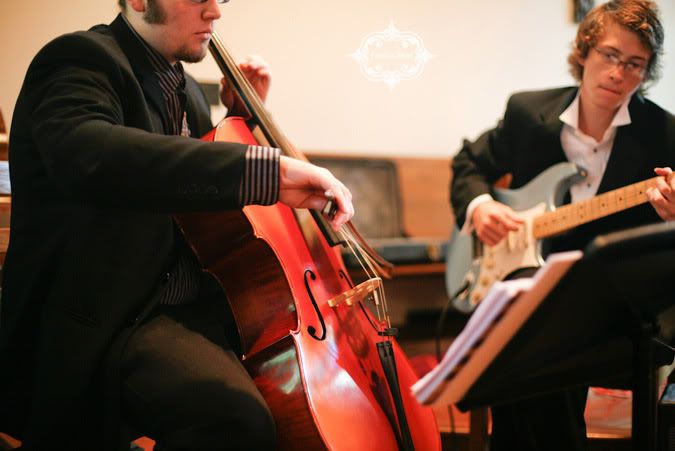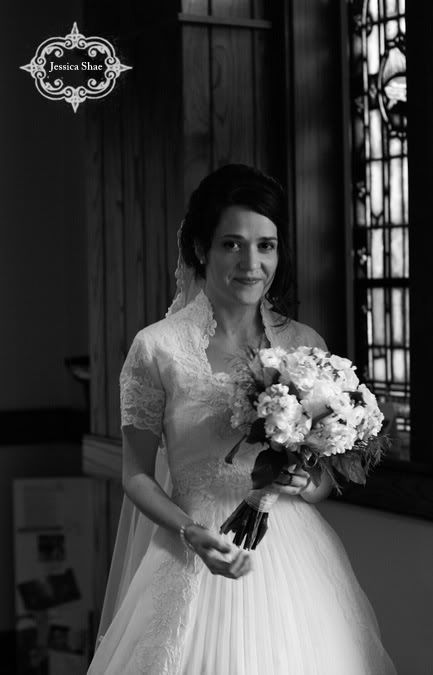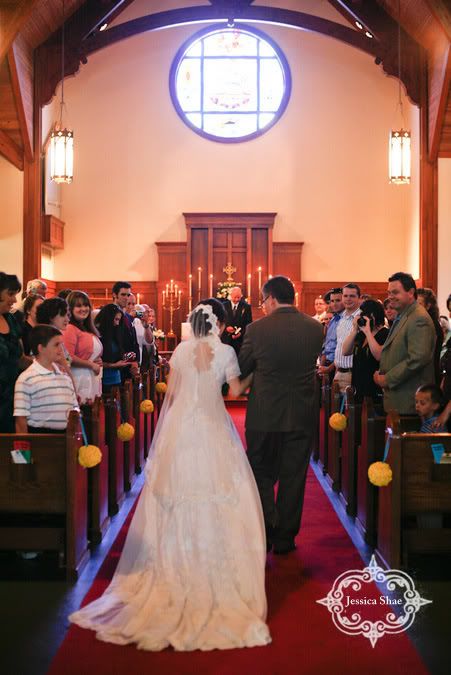 The church was breathtaking, just like the rest of her day.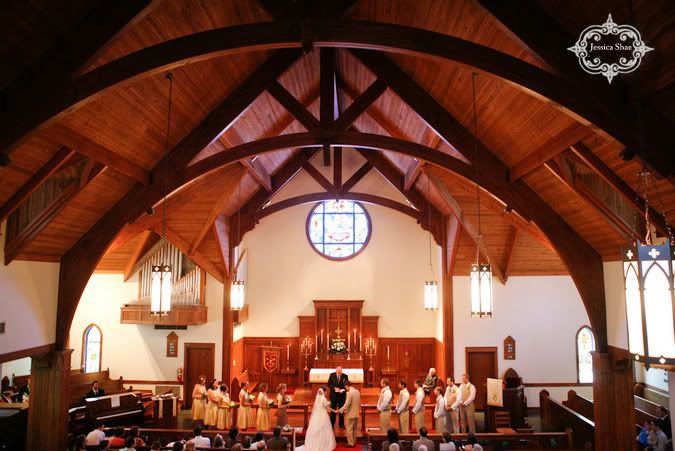 This was such a sweet moment. Elvis mother came all the way from Romania for the wedding, and she didn't know a word of english. The whole day she was just looking on - with this happy wistful sort of smile, and right after the wedding she came up and just hugged Elvis for a long time. I loved the emotion that was displayed without any words.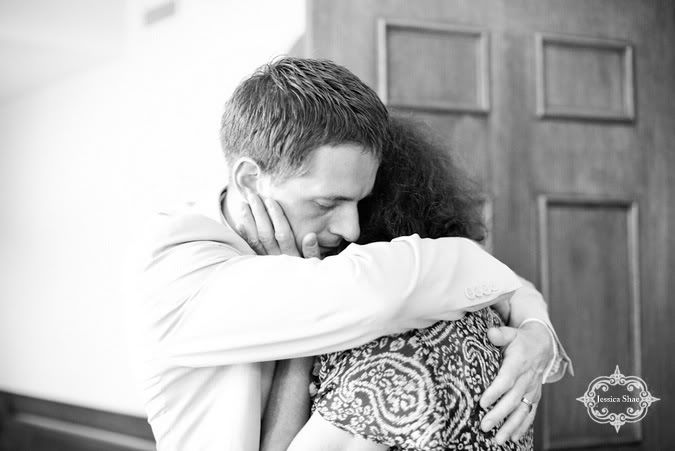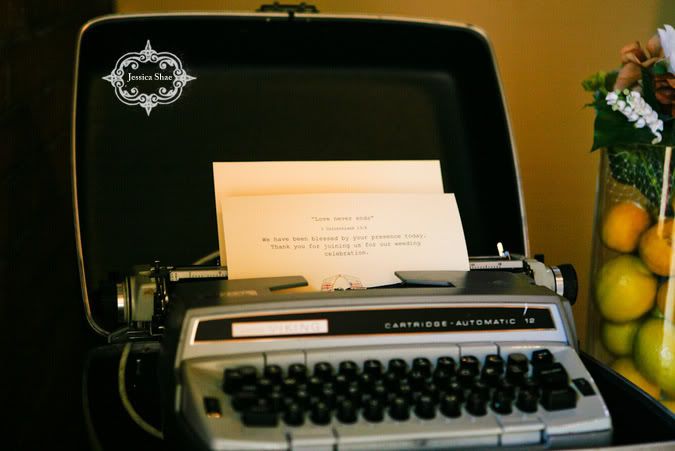 These are two of my favorite exit pictures I have ever taken - don't they look so so happy?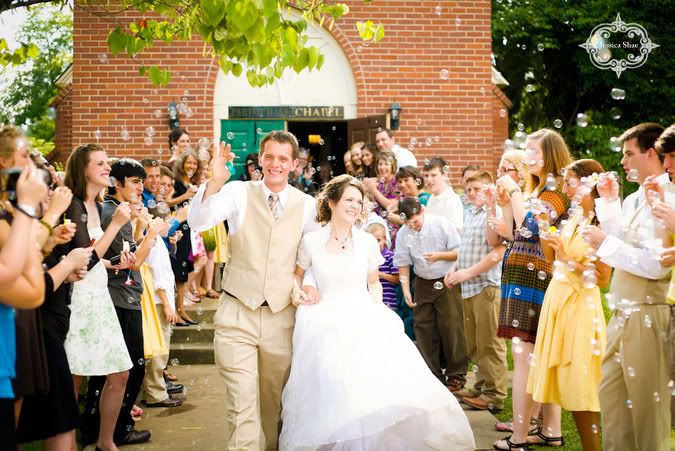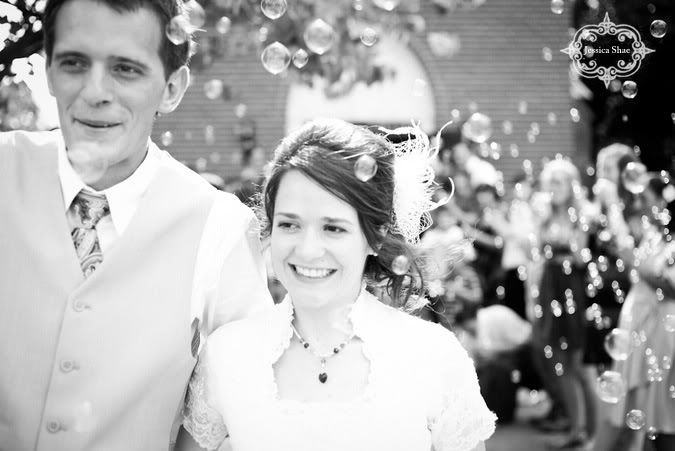 And they left in the coolest get-away car I have seen in a long time.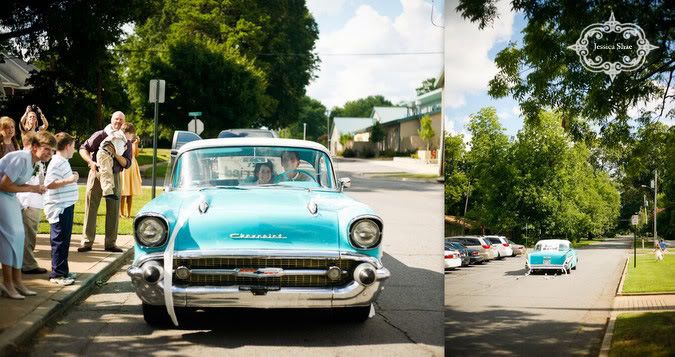 Elvis and Katie: thank you for being more than just clients, thank you for being (what Anne of Green Gables would call) "kindred spirits". And that trip to Puerto Rico next year to go camping on the beach that you invited me to tag along for - I just might have to take you up on that ;)
Good luck as you try to get everything in order so that you can move back to Romania to run an orphange - I know you two will be amazing at it!
God bless y'all in the years ahead, as you seek to honor Him together!
p.s. stay tuned over the next couple of days for the after shoot I did with them that includes some of my favorite pictures I've ever taken - no exaggeration.
Special thanks to Josh Thomas for second shooting this wedding with me - you were awesome to work with!