Because of how much I travel, and because this time of the year is the busiest for my business, blogging can sometimes be somewhat intimidating. It's like my favorite stuffed animal has suddenly morphed into a scary green monster that I'd rather just keep locked up in my closet. I want to be best friends with it, but it scares me. I like blogging . . . I really do! It's a fun way to connect with all of you, and I love sharing random things from my life, and talking about the amazing people I get to work with, not to mention show you pictures of those amazing people's faces ;)
The breakdown usually comes when I feel like I'm not going to be able to do justice to a shoot, or really make you understand how amazing-ly fun a couple really was . . . and so I wait and procrastinate on blogging a little bit longer, hoping that inspiration will strike as I sleep or something. But here I am saying (to all of you) that I am going to be changing that from here on out.
I. Will. Blog. With. Regularity.
So with that said - How 'bout I start now?! :)
I am in DC right now and had a crazy fun weekend with
Kristen
and
Courtney
, driving to PA on Friday to shoot a wedding with them on Saturday, saw Toy Story 3 (for the first time!!!) with Kristen and co. the other day, and was able to go to the DC
SHOWIT
tour yesterday!
It was a lovely day full of seeing old friends, and making new ones. Aaaaaaand, probably the most exciting part was getting to meet
David Jay
and
Promise Tangeman!
I love them both and have followed them for a while now, if you don't know who they are, photog's and artists alike, (shame on you!) now go check them out!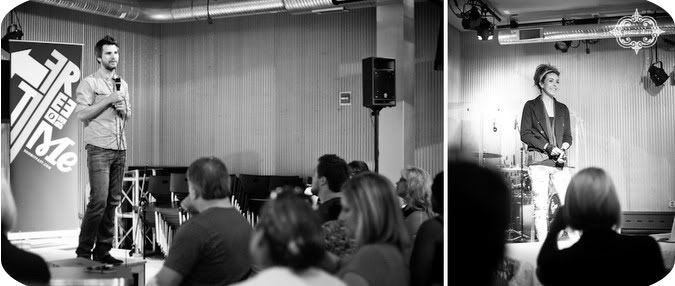 DJ is an amazing photographer, entreprenuer, and really cool guy who is out to change the way the photography industry works - for the better! I am loving using his program, SHOWIT, to design my own website.


Here's a not so amazing picture of DJ and I, but sometimes documenting the moment is all that matters, even if it doesnt turn out perfect :)

I was introduced to Promise's work (btw - how COOL is her name?!?! I really adore it) about a year ago by a friend, and totally fell in love with her blog, her style, and her crazy amazing goodwill finds that she blogs about. She is a graphic designer/artist/photographer/mynextbestfriend ;) from Pheonix AR. Getting to meet her was a blast, and her presentation last night completely rocked my world! It was perfect timing because over the last few weeks I have been working on my branding and website/blog. I CANNOT wait to start applying the things she talked about last night to my desinging process.
Oooooh, I almost forgot to say: check.out.her.hair. Is it not just the coolest thing ever?! Mmhhhmmm, she's a total rock star.


I saw so SO many of my DC friends there, and wasn't able to get pictures with half of them, but it doesn't mean I don't love you all
just
as much! ;)
I was so happy to finally get to see
Sarah
while I was in DC, after so many times of trying to make it happen on past trips!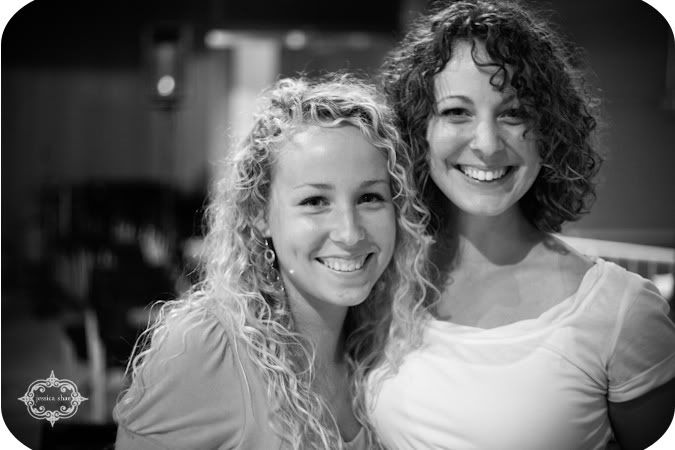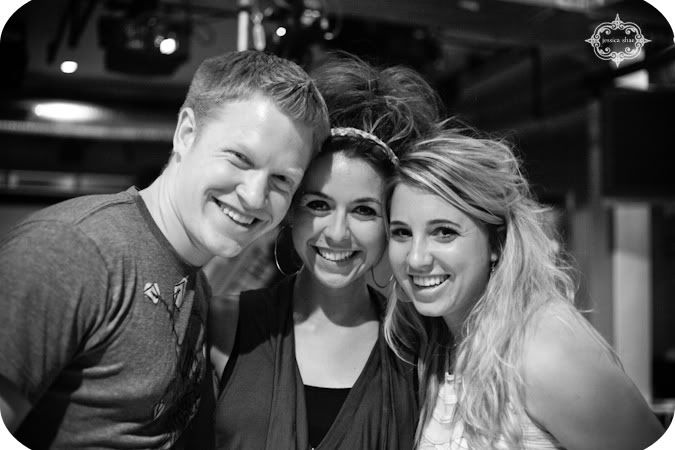 I love you all my DC friends - I'm so proud and honored to be a part of a network of photographers/artists who are for each other, and are working to make our industry better! For anyone interested in making it to a
SHOWIT Tour Workshop,
there are still a few cities left on the tour!
Much Love.
Jessica Shae