"We met on a boat"
she told me.
"It was summertime and I went out with some friends to the lake where we met up with more friends, one of whom had a boat."
Ahem - Matt.
They were all out on the lake tubing and having a blast, but Sarah was making sure to stay far away from the actual water, because she didn't really know how to swim, and wasn't about to risk being pushed or thrown in. All day long her friends tried to get her to get on the tube but she was firm, there was no way she was taking a chance on getting on the tube, and then falling off.
Sarah remembers finally giving in when Matt (the boat driver) told her
: "It's ok, just get on . . . I promise to go slow and I won't throw you off."
Even though she was worried the whole time that he was just kidding and going to throw her halfway across the lake once they started going, she got on, and whaddya know . . . he took care of her. Sarah got off the tube thinking,
"well I could marry a guy like that."
;)
Problem is, he was about 6 years older than her. And they hardly knew each other. And obviously he wouldn't be interested in a little girl who was barely out of highschool and was scared of water, right?
Wroooong. Oh so very very wrong ;)
He definitely was interested, and over the rest of the summer, made sure that they ended up at some of the same parties, hung out in some of the same groups and then finally decided it was time to make it official and ask her out. She was very happy to say yes, and then said another even happier YES to him just last Summer when he asked if she would like to date him for forever.
I absolutely adooored shooting your wedding Matt and Sarah, you were such an fun couple to work with!
I got to the church to find Sarah hopping-skipping-dancing around singing and yelling (happy things!) at the top of her lungs while wrapping up last minute decorations etc. Once she finally made her way back the brides room to get ready there was more music, more laughter and way to much fun happening the whole time.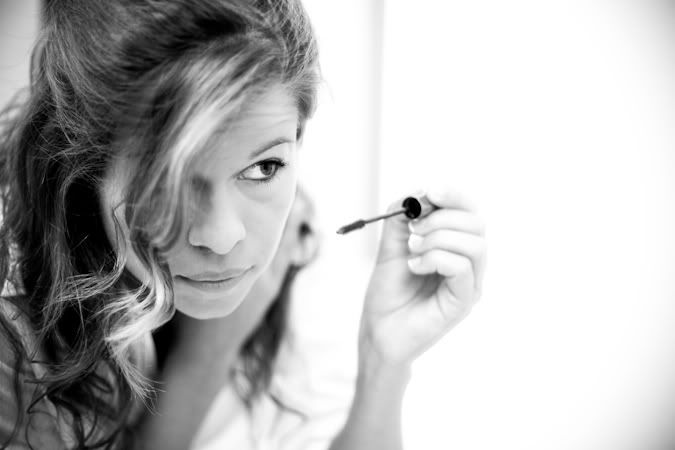 You've heard of Bride-zilla, well think opposite of that and then think even a little more chill, a little more happy, and a little more like a kid in a candy shop and you will have a pretty accurate idea of what Sarah was like on her wedding day.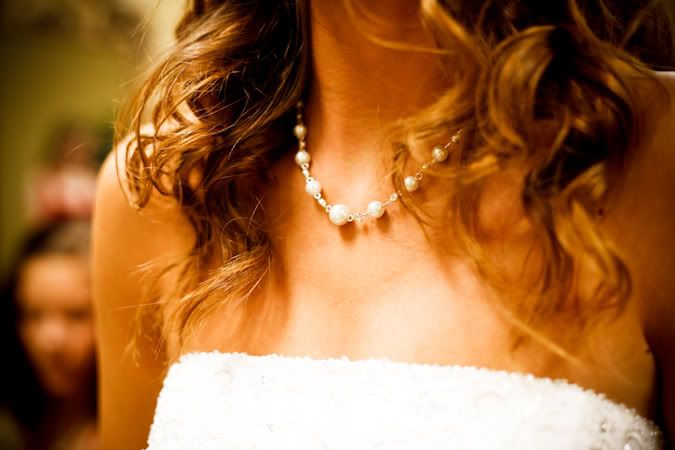 She was radiating happiness, excitement, and beauty.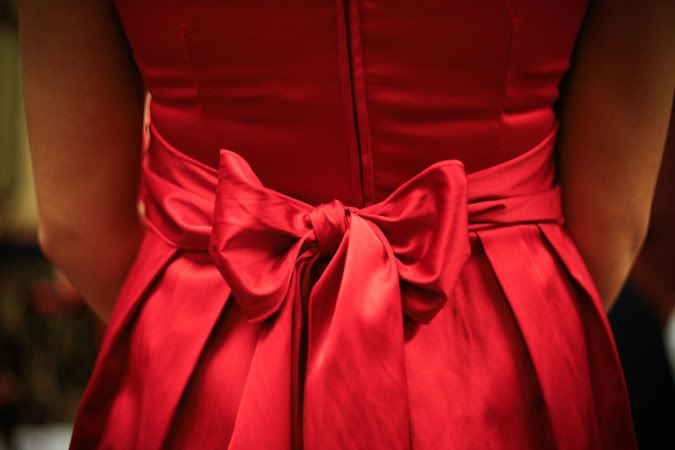 I seriously think she took about 15 minutes to do her own make-up. No fuss. . .no diva, just a girl who's so naturally gorgeous and to busy thinking of others to spend very much time on herself.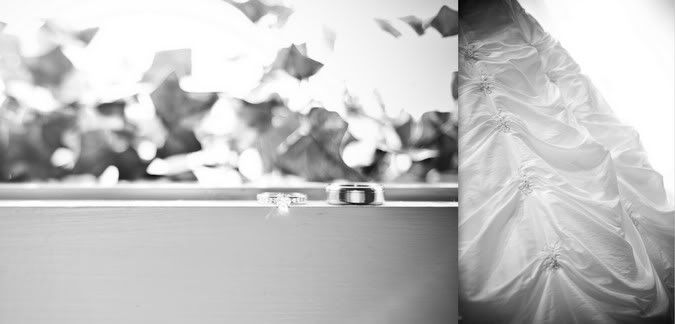 Ok. Hold the phone. This was by far my favorite moment of the day. I had left the girls getting ready to go get some ring shots and some other detail shots and I walk back into the room 15 minutes before the ceremony to find Sarah standing there holding a card with tears running down her face. She turned to me with this adorable half smile/half crying look, and said:
"He sent me a card! He never does stuff like that. And he just sent me a card!"
Score Matt - biiiiig score.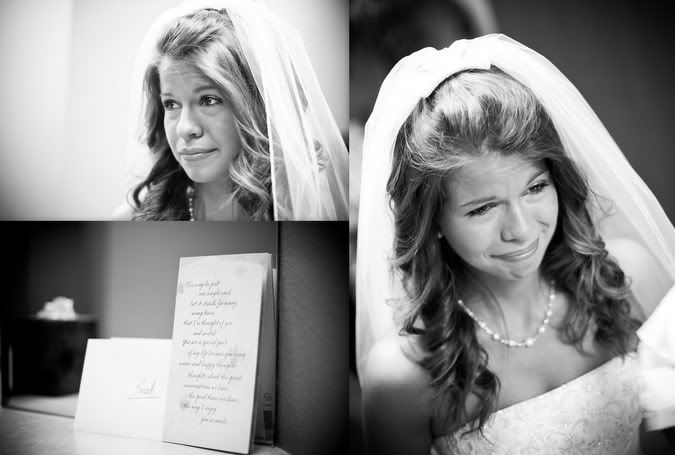 I have to give a shout-out to all of their awesome bridal party as well. It was brutally hot/muggy that day, and we were taking alot of our portraits outside in the hottest part of the day. Not only were they troopers . . . they made it alot of fun! I was walking out of the church with the girls to do some bridal party shots and turned around to find them grooving down the hallway like this ;)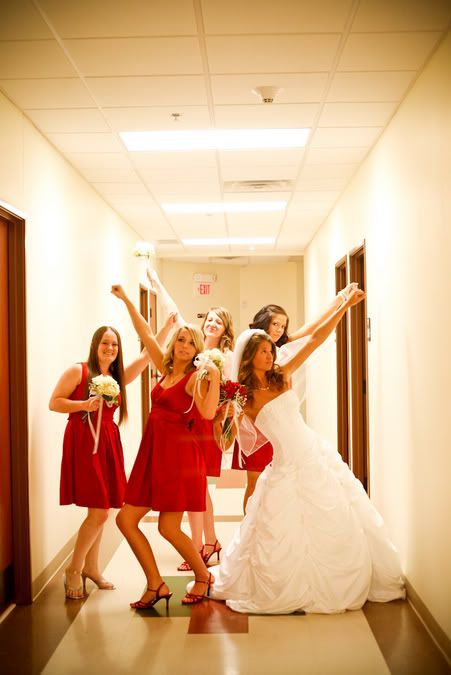 I love beautiful bridal parties. . . .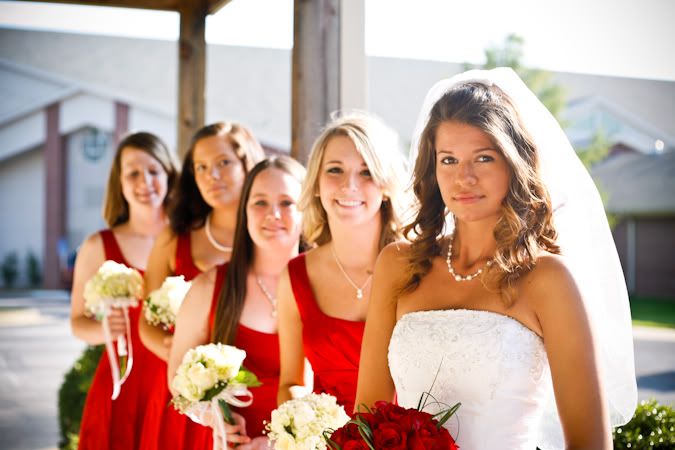 . . . .and handsome groomsmen. It makes my job soooo easy.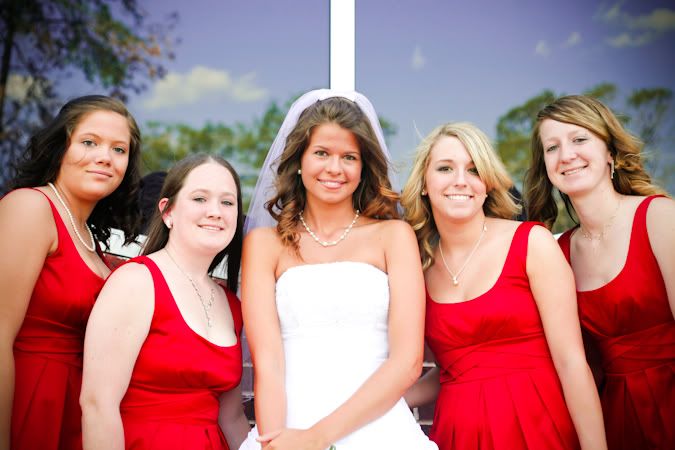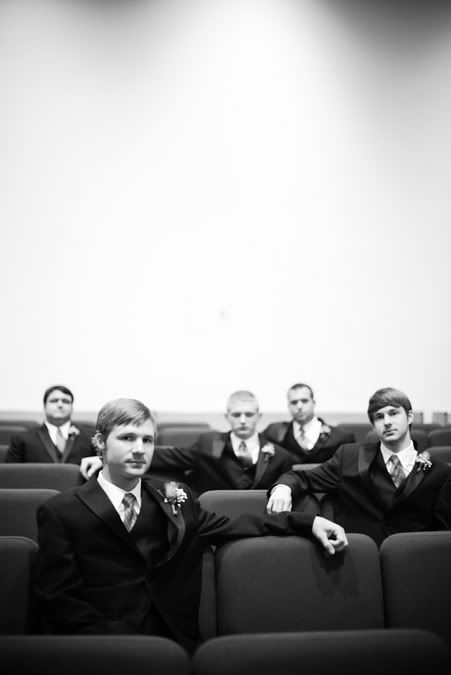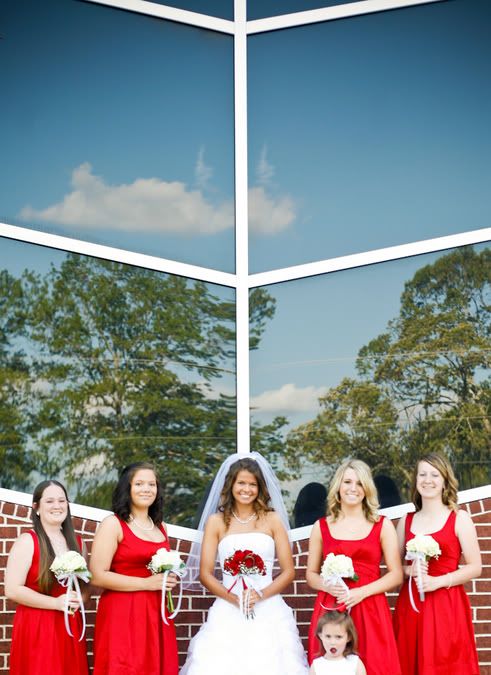 Have I mentioned how much I love her? Because I do. And her faces reaaaally kill me. All day long she was pulling a face, and I couldnt resist sharing some of them with you :)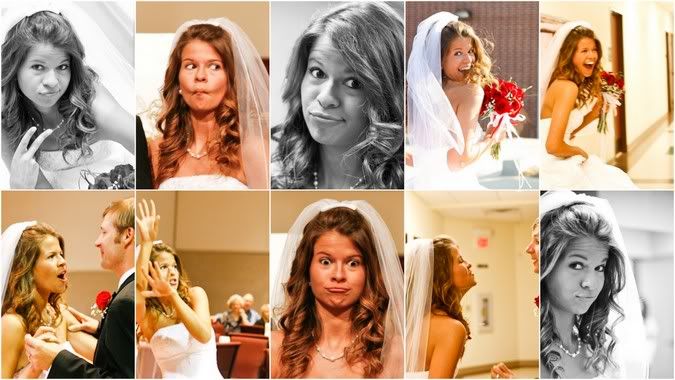 Lest you were beginning to forget what her normal gorgeous face looks like, here's a quick reminder.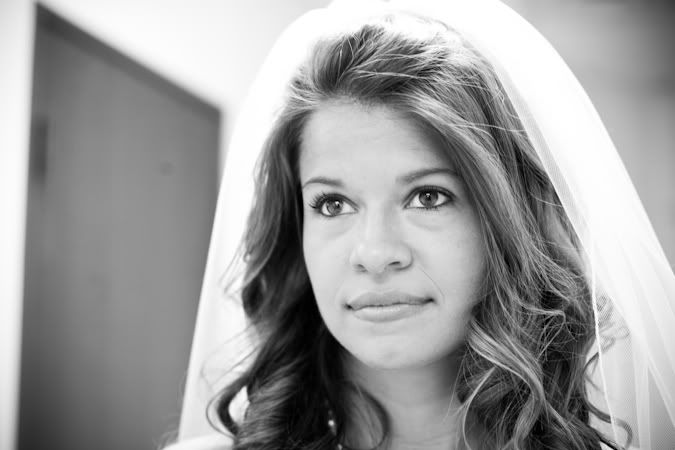 And here's the darling flower girl that ran around allll morning long singing "Sarah's gettin' married . . . Sarah's gettin' married . . ."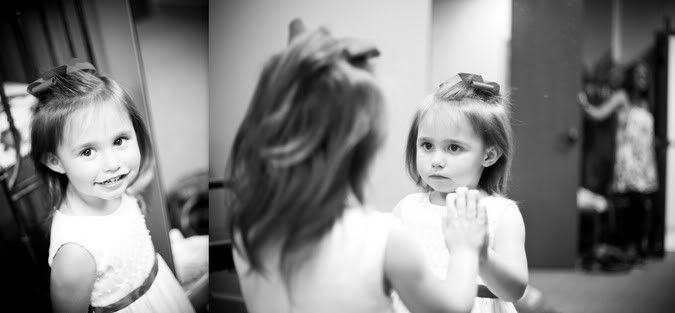 I love the last few moments before the ceremony starts where it's just the bride and her daddy whispering goodbye's in the back. I cry every time.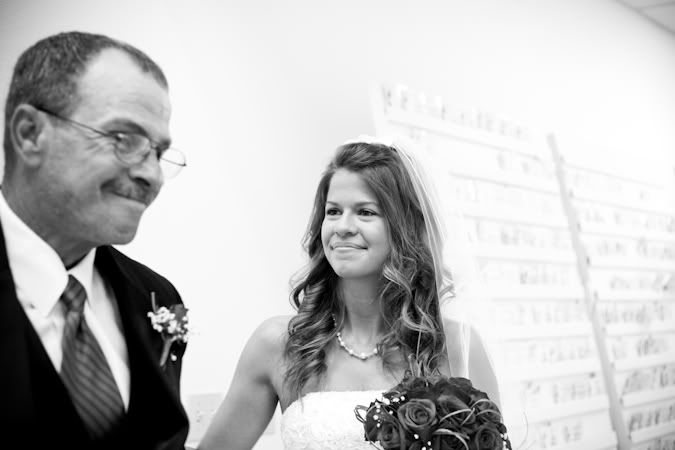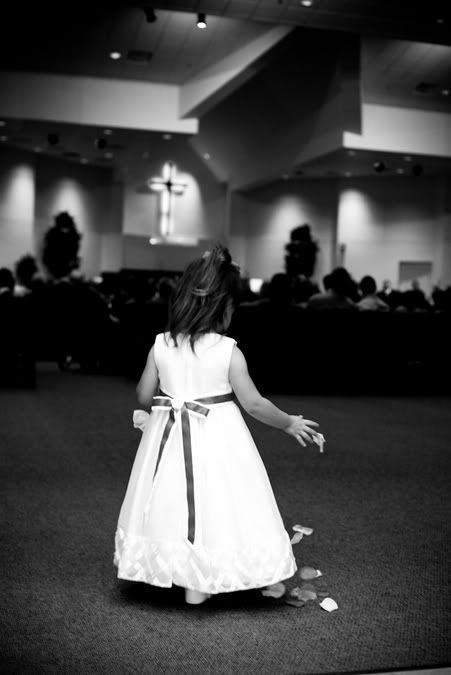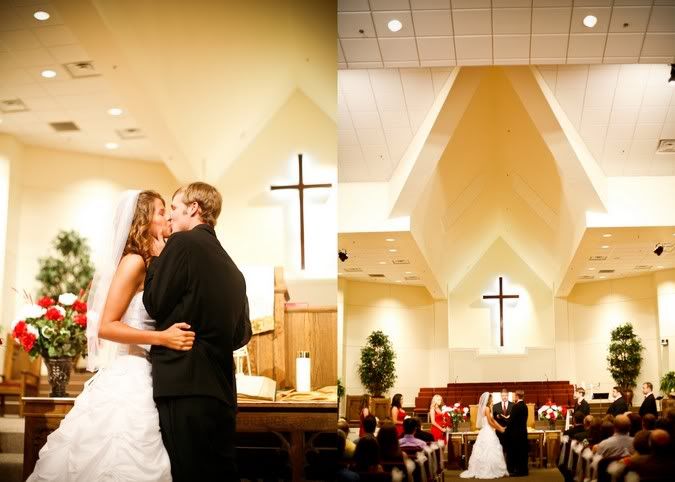 Aaaaand, they're married!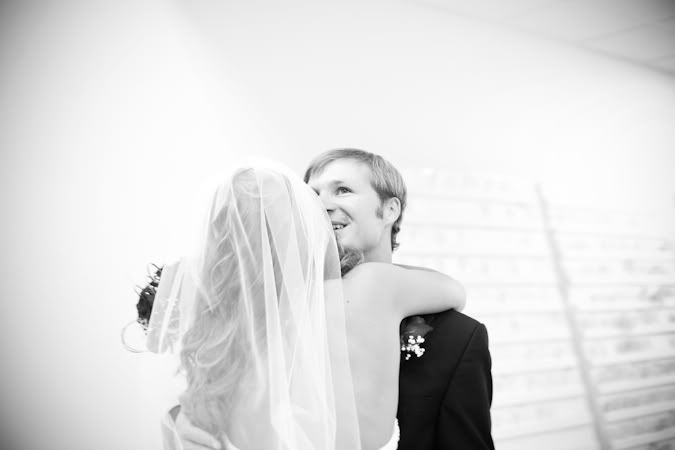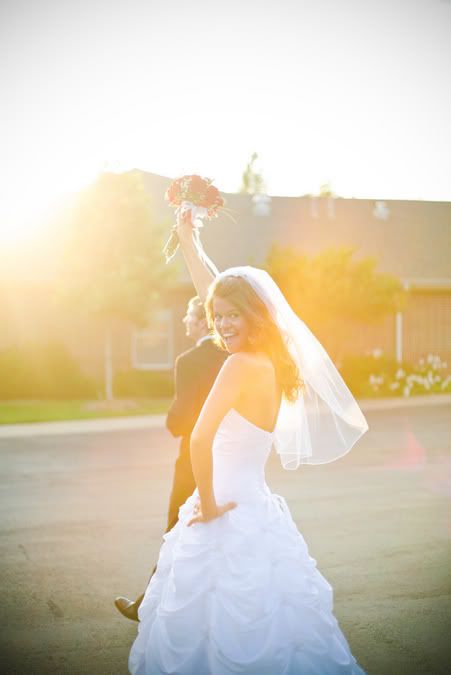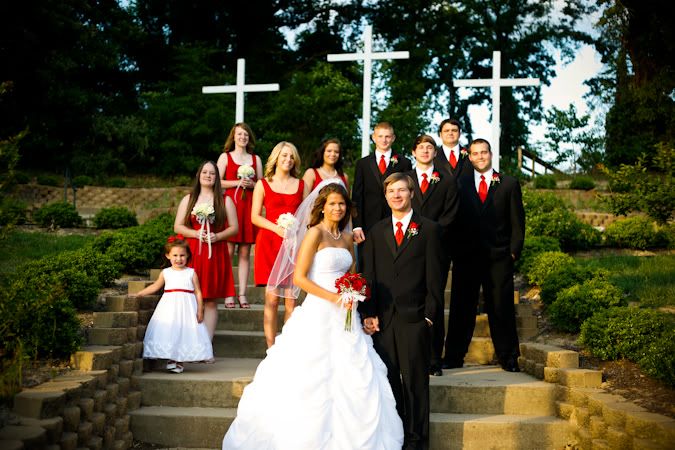 I just gotta say it, they're going to have some really good looking kids.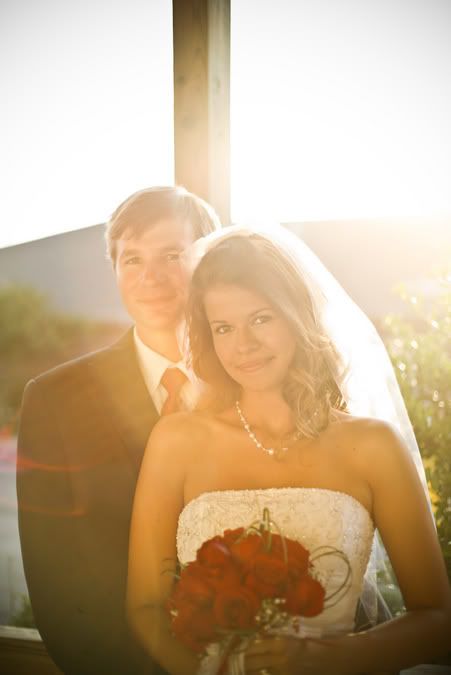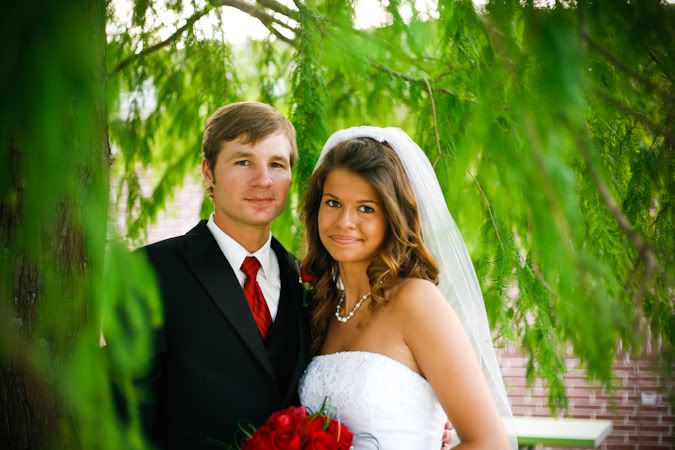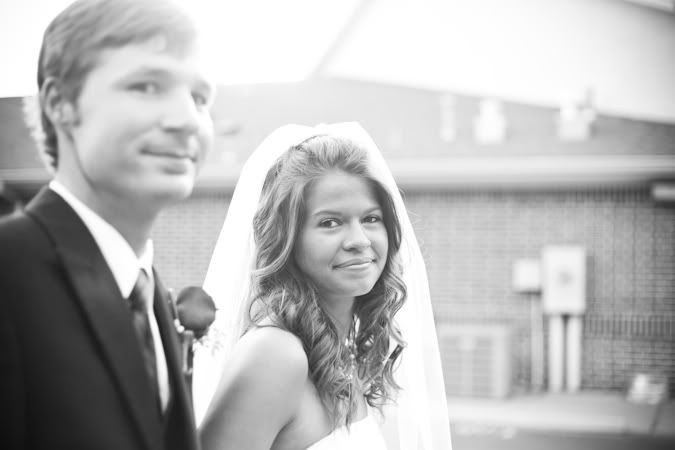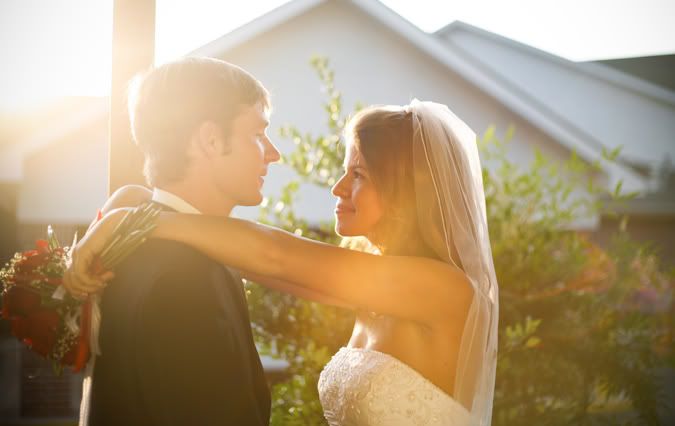 Their first dance was adorable. They were so happy to be together, to be married, they were like little kids dancing.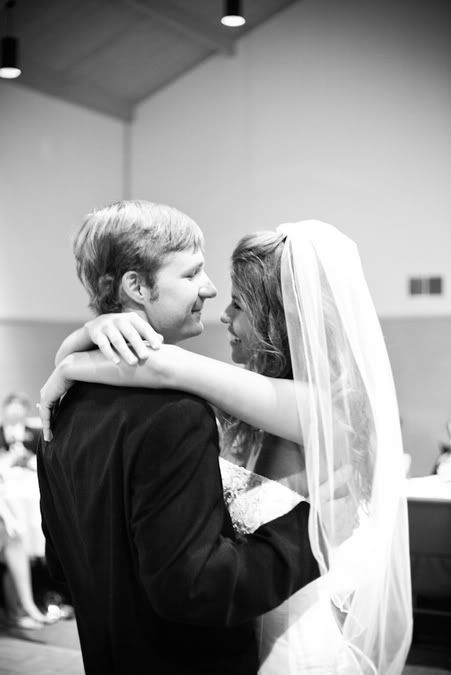 Brides, I warn you, I WILL cry during your daddy/daughter dance. It's one of the sweetest moments the whole day I think.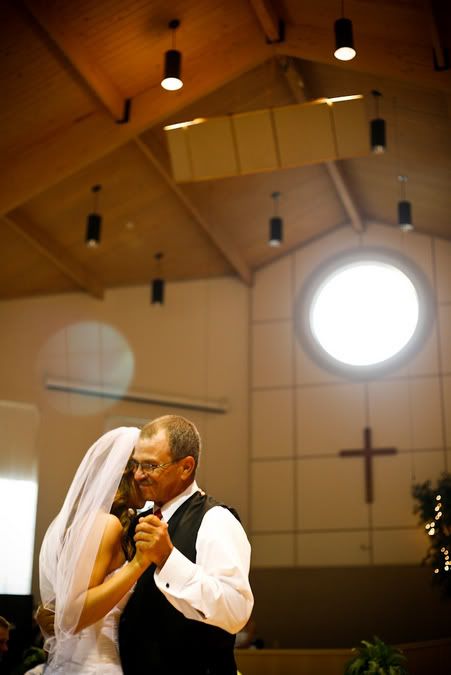 Matt and Sarah, thank you for letting me be a part of your amazing day. Blessings on you and your new life together in your little house o' dreams. (Oh yes, did I mention that Matt designed and BUILT a house for Sarah as a wedding present?!? This guy sets the bar preeeetty high guys.) I hope you meant it when you said I could visit . . . because I think I might just have to do that one of these days!