I am feeling completely un-motivated to do any sort of work right now. Because a very spectacular thing is happening right outside my window AS WE TYPE. Or, as I type, and possible even as you read...depending on how soon you read this ;)


It. Is. Snowing.


Yes, read that again. And then read this, it's snooooowing!!! Hear the joy in those words :) It is snowing, in Texas, for the 3rd time this month. Told you it was spectacular. So who wants to work when something like that is happening??? I'm thinking that a book, a fire, my comfy sweats and some hot chocolate are more in order right now. Or maybe a walk thru the wintry wonder.


But here is where you all clap and cheer for me, because I AM NOT giving in to the urge to be lazy. Please, I need the encouragement...aren't you all proud of me?!? Would you like to know what I have done this afternoon? Good, because I am going to tell you. I cleaned my room. Answered emails. Edited pictures. Posted pictures on Facebook. And now I'm blogging. Whoa...how's that for accomplishment?!? And might I remind you, there is SNOW on the ground outside, and snow falling from the sky. Snow that I would really like to be feeling on my face right now. I thought about some outdoor blogging, but I'm not too sure how much my poor computer would like that.
I have been wanting to share some of my fun Christmas pictures with you all, but I my CF card decided to be cantankerous with me today and I'm going to have to have it repaired before I can get the pictures off of it. BUT, I ran outside a few minutes ago and had my sister take some pictures of me in the snow to document this happy occasion! :)


I hope you all enjoyed your Christmases very much and have a Happy New Year!!!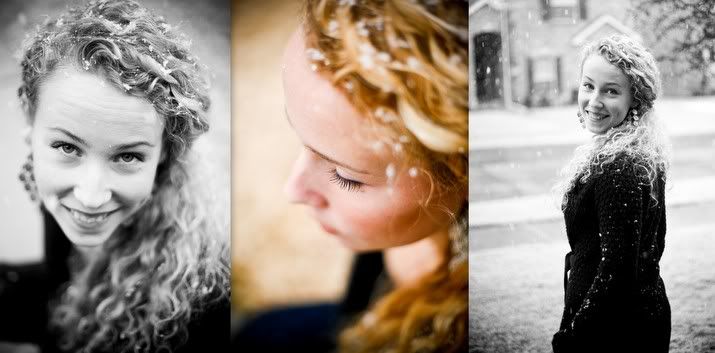 Much Love.
Jessica Shae