I like starting my posts out like that...have you noticed? It just seems, Oh I don't know, so nice and friendly. Like I'm about to tell my best friend about the hilariously embarrassing thing that happened to me earlier this afternoon. And you are all practically like BFF's, right? (please don't say no and shatter the dream world I live in.) Well, I don't have any embarrassing stories to share with you today (I guess I should say that I have them, just none that I would like to write out here for the whole world to see. I've got to keep my image up, right??? ;) but what I do have to share is definitely exciting.
Um, you will probably laugh when I tell you this, buuut, guess what?!? I'm headed back to Denver in two weeks! I know I know....I'm addicted to that place I think. I've thought about just moving back, but then I decided that paying for an plane ticket back each month is cheaper than paying for rent to live there. Smart of me huh? :) I will actually be going straight from Denver to Sacramento (more specifically Grass Valley, CA) and then straight from there to D.C.!!!
My schedule will look something like this:
Sacramento: Jan. 25-Feb. 4
(These dates may change a little bit, but generally speaking that is what I'm planning on doing)


And I am definitely booking more shoots in all three locations! I already have a couple lined up, and I have decided not to do as many this time around (8 shoots in 11 days was a little much for me last time :P) so if you would like to book a portrait session with me, let me know asap! And I am offering a %10 percent end of year sale to those of you who book with me by the end of day Friday, Jan. 1st! If you are interested shoot me an email @ jessicashaephotog@gmail.com
And that brings me to exciting thing #2. On a daily basis I get emails from so many of you, who are also photogs, with questions about camera equipment, blog templates, starting a business, editing software, etc. I LOVE hearing from you all, and I honestly can't believe you would trust me with your questions! I must admit though, that I am terrible at getting back to you all, and I feel horrible about that! So here are a couple ways I have come up with to get back to you in a timely and practical manner.


The first is utilizing the discussion board on my Facebook page! I am going to begin posting some of the questions that I have received in emails from you all, and then I can do my best to answer them there, where everyone can get the benefit of reading them. I receive alot of the same types of questions from you all so this way I wont be writing 4 different emails telling you all the same thing! I am sure that there will be times that someone has questions that I may not know the answer to, and my hope is that some of you photographers will pitch in and give tidbits of advice as well!


The other thing that I will be offering, are caffeinated convo's. Ooook, so that was cheesy. More simply put: a one-on-one, face to face meeting with me, at a Starbucks of your choice, where you get to fire off questions for 3 hours and I will do my best to answer them! Now, here is why I have been hesitant to do this. I know that there are about 304,728 other photographers who would be more qualified to do something like this, and could answer your questions much better than I could. But, I remember what it was like when I was first starting out, and I didn't know what it even meant to start a photography business and I was looking for anyone a little further down the road to push me in the right direction. And I had several awesome mentor's who helped me alot, and I would love to be able to do the same for you!


I will be offering these sessions for $150 this trip! You will get 3 hours of my undivided attention plus I will do a quick shoot at the end of your beautiful face to get pictures for you to use for your blog/website :) I am open to doing them in any of the 3 cities I will be in, and if you are interested you can email me and we will make it happen!


And since we are on the topic of exciting news, here is one last little bit of it. I have been saving for a new camera for months now, and finally made the leap and bought it a few days before Christmas. So I am now the very ecstatic owner of a Canon 5D. Now here is my dilemma. I have heard both sides of the "Name your equipment/Don't name your equipment" debate and I'm not to sure who to side with. So here is the question I leave you with, does my camera deserve a name? And if so, what should it be?!?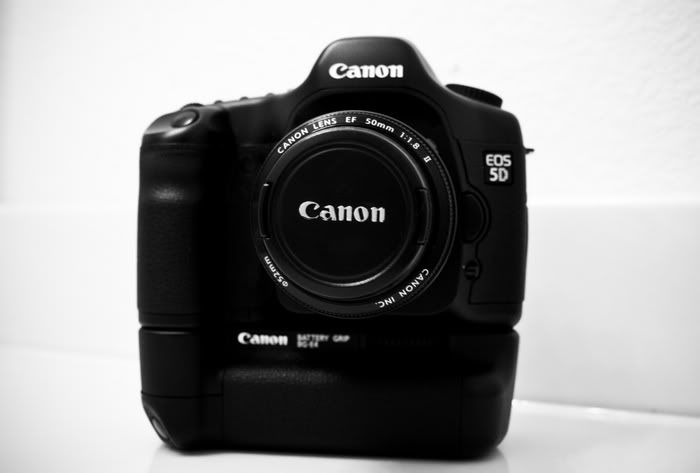 Mr. _____________?
(Because obviously he's a boy ;)
Much Love,
Jessica Shae

**EDIT** I just sold the camera...thanks so much for all of your inquiries! Congrats to Grace: hope you enjoy it as much as I did! :)
P.S. I will be selling my old camera (Canon Rebel XTi) and if any of you are interested in purchasing it let me know! I am planning on putting it on Craigslist within the next week, so if you want it shoot me an email and I can send you more info on it!