Brian and Rachel started dating when she was 18, they were married by the time she was 19 and he was 24, and 9 years later they have 4 of the cutest kiddos you have ever seen. Rachel told me that all she ever wanted growing up was to be a wife and mother and having that dream come true has been just as fullfilling as she thought it would be.
The sweetest thing about this little group is how much they view their mom as the oldest "kid" in the family. They love her so much and it is SO sweet to watch her interact with them, they talk to her about everything, and treat her like their best friend, just the way she wants it :)
I was blessed to be able to spend a whole afternoon with Rachel and her kiddos in about 4 different locations, having fun, and taking pictures in the process.
We started out in their basement, because Rachel told me before hand that she wanted to do some fun "vintage/old fashioned" dress-up pictures. She totally transformed their basement into a little mini studio, and we got to have fun playing "dress-up" for a little while!
Meet Helena: 8 going on 25, Dramatic, with a flair for the romantic, and reminds me just a little bit of myself about 10 or so years ago :P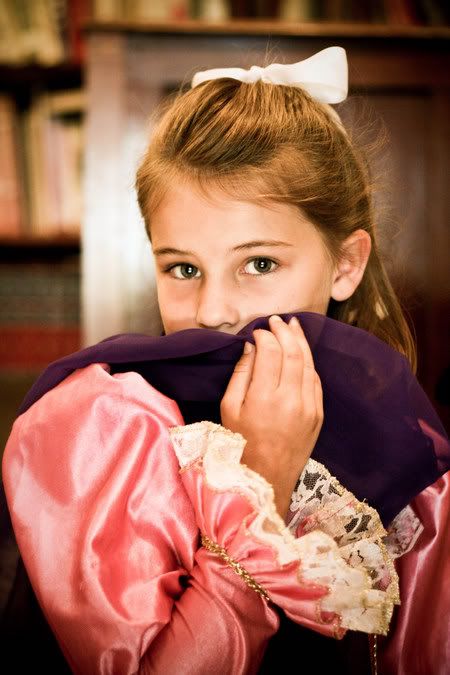 Luke: The only boy in this crew, he has not allowed all the girly hormones swirling around him to put a damper on his boyish tendencies. He is the sweetest little gentleman and will make some adorable little girl very happy someday I am sure!
Heather: 4 years old, and third born thru and thru, she is the cutest little maverick you will ever meet. She has no problem trying to keep up with her older brother and sister. If they can do it . . . why can't she?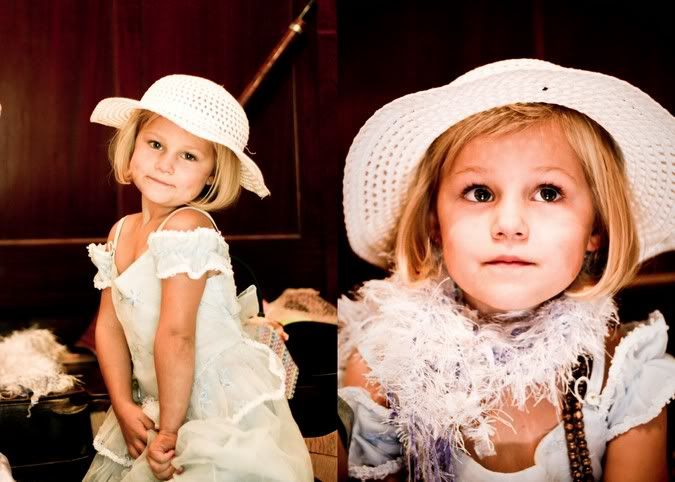 The whole clan together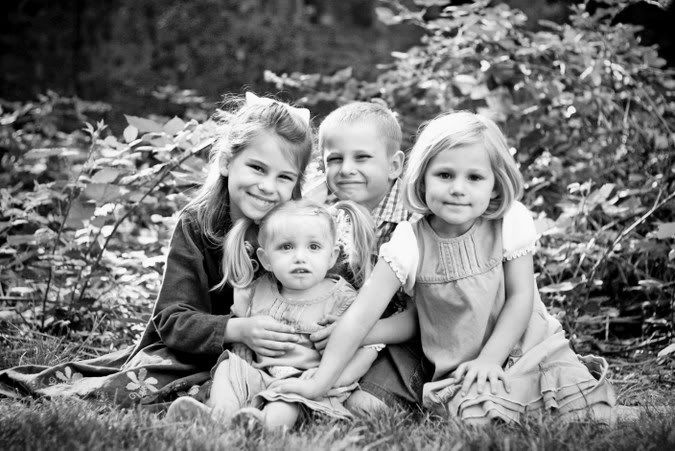 They all have these amazing green eyes. Super awesome!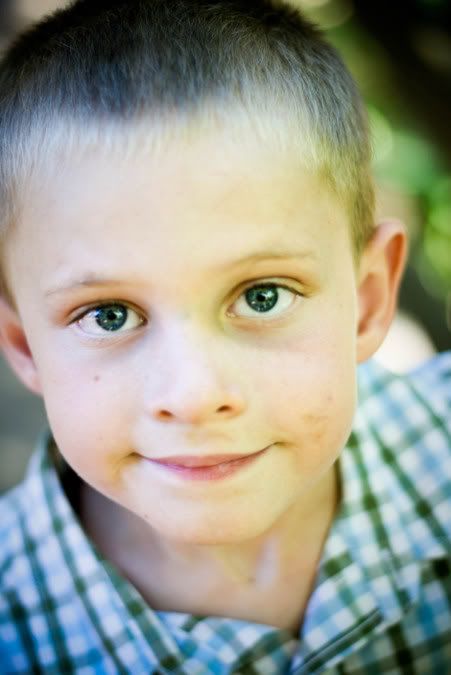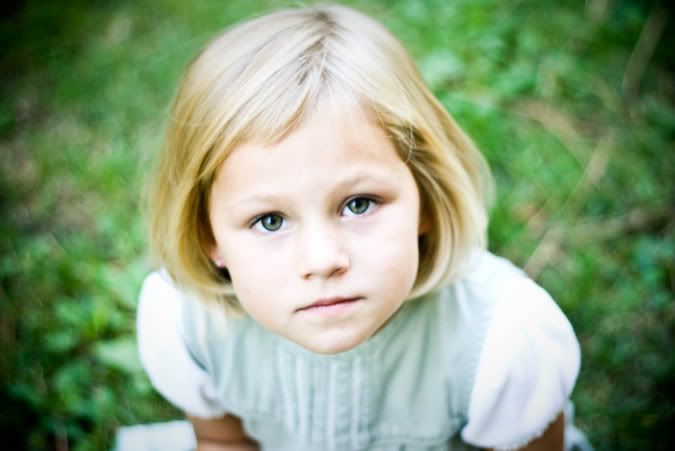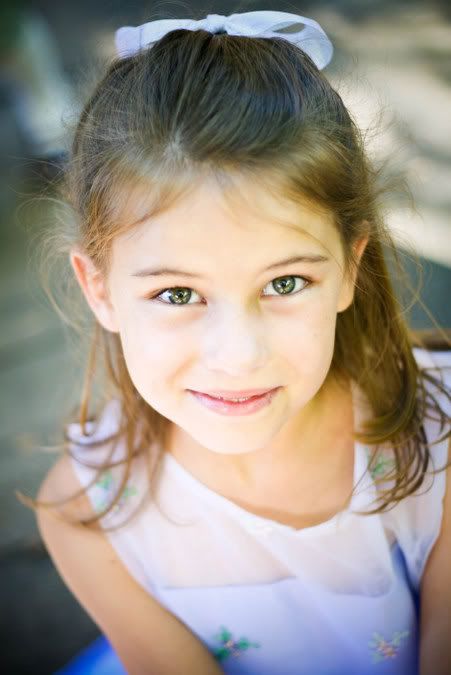 Aaaaand, Violet. Violet is 2 but she is much smaller than most 2 year olds. She has a growth hormone resistance that does not allow her body to grow the way it should. Because of that she has to be kept on a feeding tube pretty much 24/7, but she is the sweetest most patient little girl you will ever see!
She is just like one big baby doll!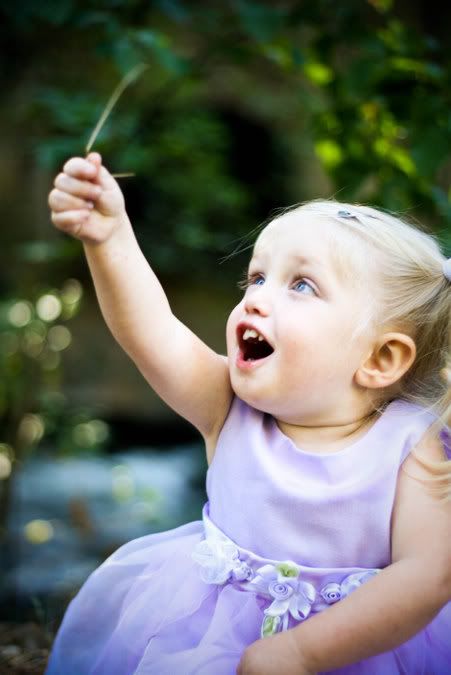 Brian and Rachel, had their engagement pictures taken in this same spot not very long ago . . . it was fun to get to go back and take pictures of the kids there!
How 'bout a little Sound of Music pose for ya . . . ?
Aren't they just the cutest things!?!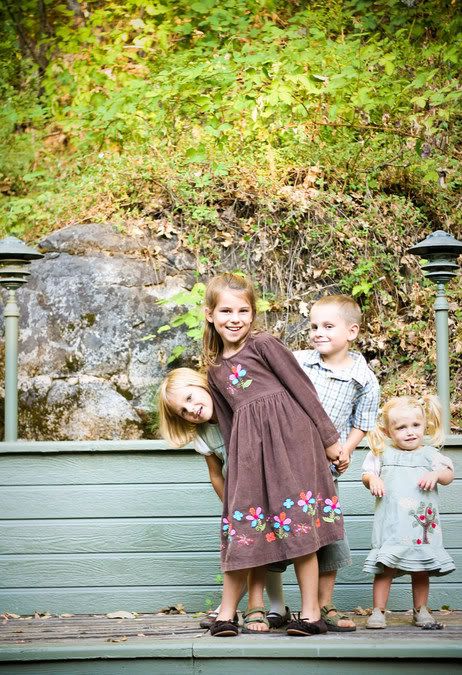 And with that I say . . .
"So long, Farewell,
Auf weidersehen goodbye!"
(You all have probably wondered for years what exactly they were saying, well, now you know ;)
Much Love,
Jessica Shae