We now interrupt your regularly posted photography blog with these important news bulletins:
I have had several things that I have wanted to tell you about over the last week or so, but I have been doing good just to keep up with all the editing and posting I'm backed up on right now. I'm *hoping* to post every day this week, in an effort to get caught up, but cut me some slack if I don't quite make it, k?
For now I want to update you on several new and exciting things going on around here.

~~~~~~~~~~~~~~~~~~~~~~~~~~~~~~~~~~~~~~
First off I am soooo excited to announce the Grand Opening of one of my best friends
photography blog
! Evy is a way waaay better photog than me, so I am kinda going out on a limb even telling y'all about her, promise you won't desert me for all her awesome-ness??? She has been doing photography for quite a bit longer than me, and I CAN.NOT. tell you how helpful she has been to me as a mentor over the past year. She is my sounding board on all my projects and crazy ideas, and I am so grateful for all the support she has offered me as I have worked to get my business up and running. She is just now starting a blog because she hasn't really needed one in the past, she has gotten plenty of business just from word of mouth! .....yeah, she's that good :) So go check out her
blog
! Bookmark it, comment on it, and make her feel welcome to the big scary world of blogging! :)

~~~~~~~~~~~~~~~~~~~~~~~~~~~~~~~~~~~~~~~
Second, I have another trip planned! After coming home from my month long travels I had two people email me from the Denver area asking if I was still in Denver or if I was coming back anytime soon. I didn't have any plans at the time to go back to Denver, but I'm always looking for a good excuse to travel, and seeing as Denver is one of my favorite places eveeeer, it wasn't a hard fit :) So I don't have any hard and fast plans yet, I'm still trying to work out some of the details with the people who have asked about booking shoots, but the general idea is this:

I am hoping to go out there the first week of December, stay a week or two depending on the amount of shoots booked, and I already have about 6 people interested. I know my time there will fill up fast but if you are interested please let me know! I know it may be a little time crunch for some of you, but seeing as I will be there at the begining of December if you haven't had time to have your family picture for your Christmas card taken I could do that for you and then get at least one of the pictures we take back to you in 24 hours for you to print and mail. So, send me an email @
jessica.shae.photography@gmail.com
if you are interested in booking a shoot with me while I am in the Denver area!

~~~~~~~~~~~~~~~~~~~~~~~~~~~~~~~~~~~~
Next thing on my list is another little exciting thing, I finally have something up about me on my
"about me"
tab at the top of the page. It's something that has just gotten pushed to the side time and again as I've tried to stay afloat with all the other work that seems to constantly be calling my name. I finally decided today that I just needed to go ahead and put something there for people to read about me. So I did. :) Writing about yourself is not exactly the easiest thing ever, but I hope y'all enjoy getting to know a little bit more about me!

~~~~~~~~~~~~~~~~~~~~~~~~~~~~~~~~~~~~
Aaaaaand, last but not least, I have a Fan Page now on Facebook! You can view it either by clicking on the Facebook tab at the top of this page, or clicking
here
. I would love it if you would become a "fan" of my work! That sounds a little but prideful for me to be asking (doesn't it?) but I'm always up for any new ways to spread the news about my business! So pass it along, lets see how many followers we can get in the first week! :)

I think that about wraps things up folks . . . and tomorrow we can hopefully get back to regular programming. I have some super cute Senior, Couple, and Anytime shoots scheduled to air soon!


I took these the other day with my webcam after I had spent two hours straightening and curling my hair. I rarely ever straighten it, because of all the time it takes, buuuut, it's nice to have a change of pace every now and then :)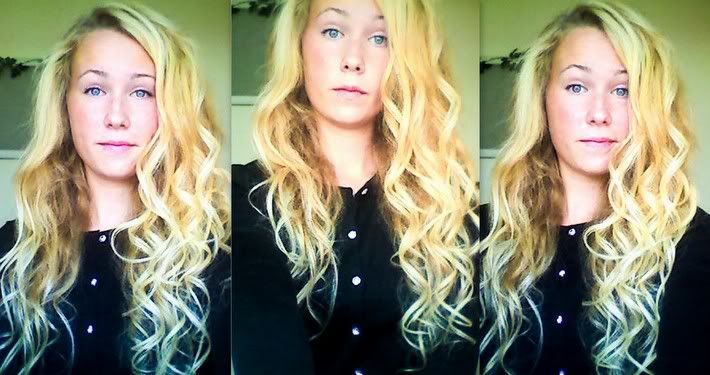 Much love,
Jessica Shae