Travel.


Doesn't just that one word strike shivers of delight all up and down your spine? It does for me. I LOVE to travel. And in case you hadn't noticed, I love photography. AND I love my friends, most of whom are spread clear across the US, something that I don't appreciate very much until it comes time for me to see them, and it means traveling to do that :)


I was so blessed to be able to roll all three of those loves into one grand adventure last month.


travel.friends.photography.


This post may be a little long, because I have so many pictures to show you all of my travels. I mean honestly, what do you expect from a photographer who travels to 4 different amazing cities over a period of four weeks? And really, I didn't even get as many as I would have liked overall . . . :)


I headed to Denver first, where I stayed with one of my best friends Krista and her awesome family. We drove around for a week in her adorable new car with the windows down and sun roof open in the GORGEOUS Colorado weather, listening to what became our theme song for the trip Tarzan's "trashin' the camp" (it is seriously such a fun hilarious song:)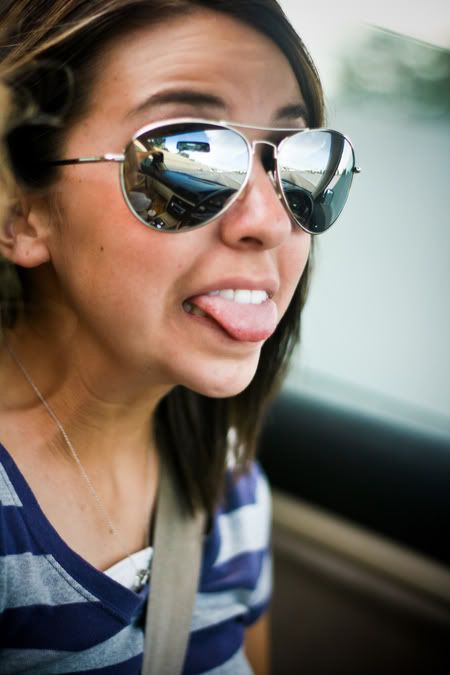 she.cracks.me.up.
End of story.

We went to Chipotle (one of my absolute favorite places in the world!!!)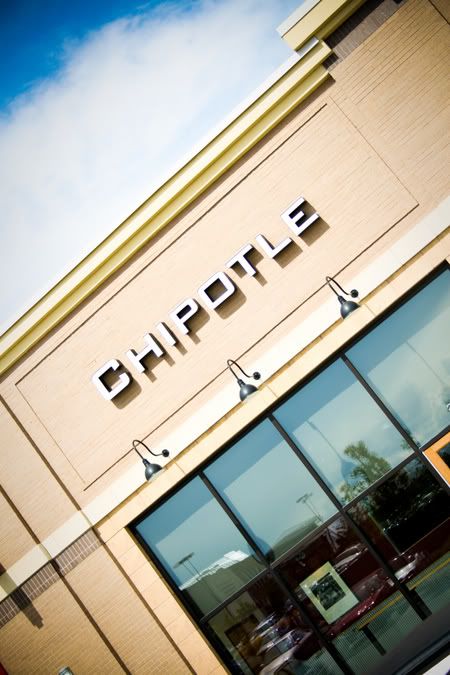 And took ridiculous looking pictures like this :)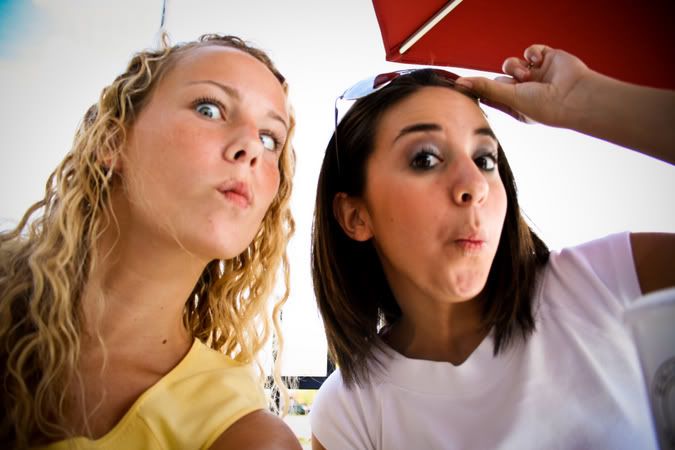 And I totally fell in love with the littlest Ayon, Nellie (short for Janelle). OMW. What an absolutely gorgeously cute little girl she is. I wanted to pack her in my suitcase and take her home with me by the time I left!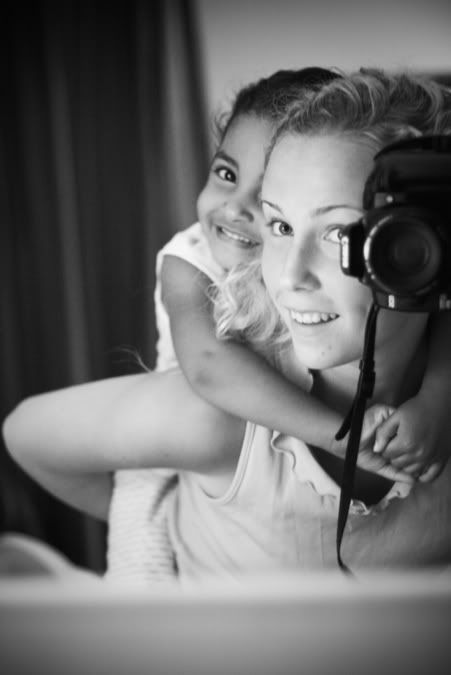 We went to the mountains several times, and I couldn't have been happier. Have I mentioned lately how much I LOVE colorado and the Rocky Mountains? In case I haven't, let me reiterate that fact.
I.LOVE.THE.ROCKY.MOUNTAINS.SO.SO.MUCH!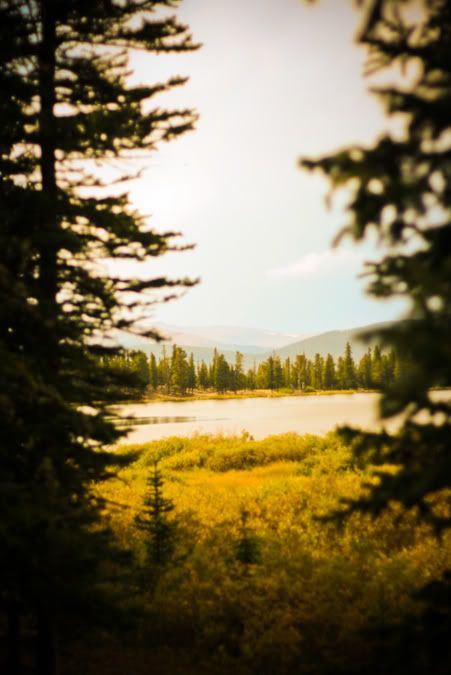 There, now you know.
We even played on the playground with the rest of the little kiddos one day while we were up in the mountains, hide-and-seek, tag, you name it, we were all over it. And even got a cute little picture taken while playing :)
*Photo taken by Mr. Ayon
And I have to say one more thing about this part of my trip. Krista and her family are hispanic and her mom makes hands-down-THE-BEST mexican food I have ever had. I seriously couldn't wait to get there just because I was dreaming about her enchilada's and fried tacos :)
And then on to LA! I got to spend a long weekend just outside LA in Hesperia, CA with the Hearn family. I have known Nicole for a little over a year now and was so excited to get to stay with her and meet the rest of her fam that I hadn't met yet. And let me tell ya, they did not disapoint! They were so so kind to me all weekend, and bent over backwards to make my time there as special as possible.
(I just realized that in this picture I #1: look way bigger than Nicole, almost giant-like in proportions compared to her, and #2: look like I am sitting in her lap, and I can assure you that neither is the case)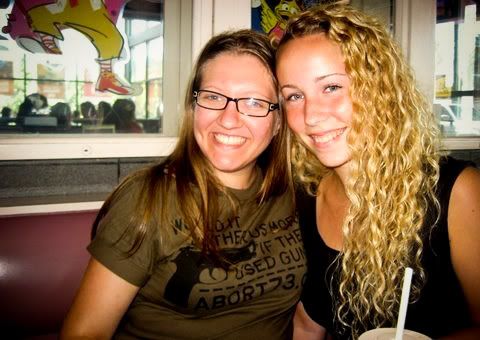 *Photo credit for both of these pictures go to Nicole and Emily Hearn :)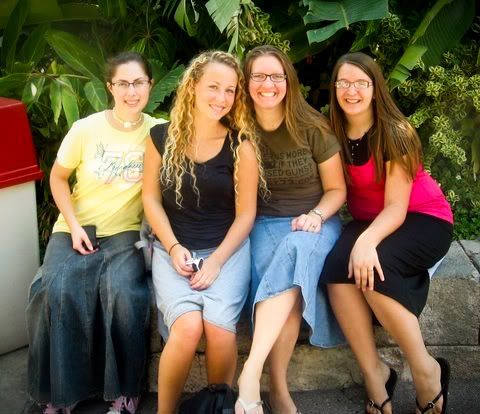 I already told you that they took me to Knott Berry Farm Amusement Park, which was in so many ways hilarious, fun, exciting, and a memory never to forget :)
After a whirlwind weekend with the Hearns, I headed to Northern CA to visit my best friend Sarah and her family! I had a week and a half of constant fun and activities with them. I did 6 shoots while I was there, so in between those, a concert, fun dinners with friends, getting to go out to coffee and meet another photog in the area Lydia, we were kept busy running from one thing to the next without a moment to spare.
There were two highlights on this part of my trip, and the first was getting to go to San Fransisco. I am a country girl at heart, but there are a couple cities that hold special places in my heart too, and San Fran is one of them. I fell in love with it when I visited for the first time about 5 years ago. So Sarah and I made the treck down there and stayed for two days with my Aunt, Uncle, and cousins.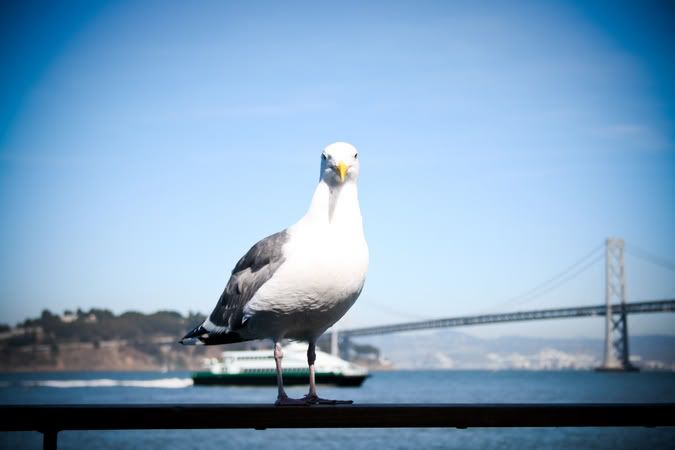 We got to walk around in the ferry building down on the bay, they have some of the cutest shops in there!
I super super love this picture. Sarah and I tried on hats in one of the cute shops and then took pictures in the mirror, and I just love how all the colors look so fun

!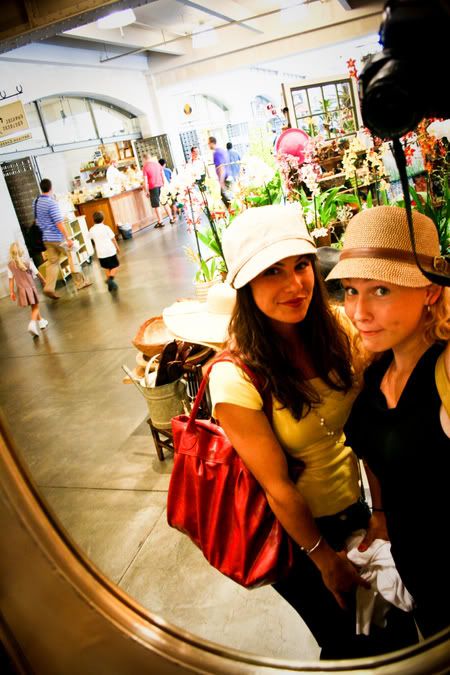 Isn't the water just beautiful?!? I nearly felt like crying I was so overwhelmed with emotion while we we looking out on all this.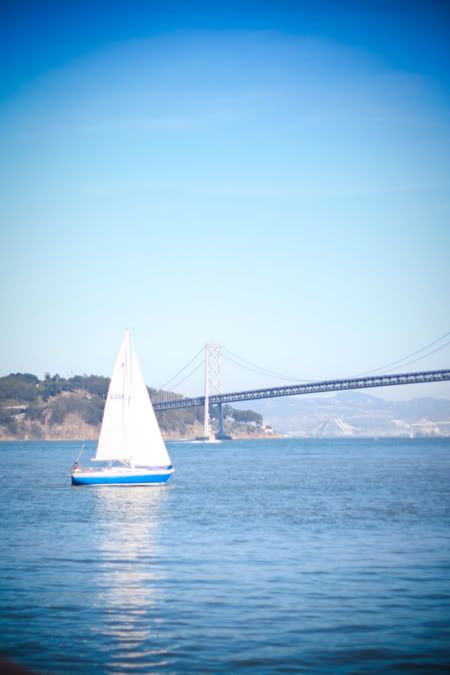 The famous bridge . .

.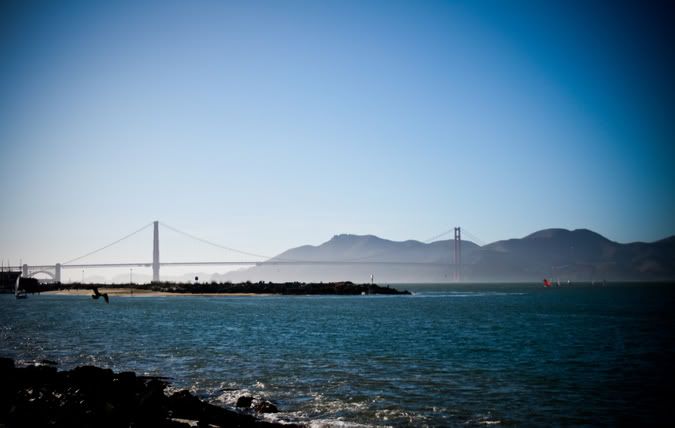 We also got to go and see the Sea Lions out on Pier 39, they are so cool!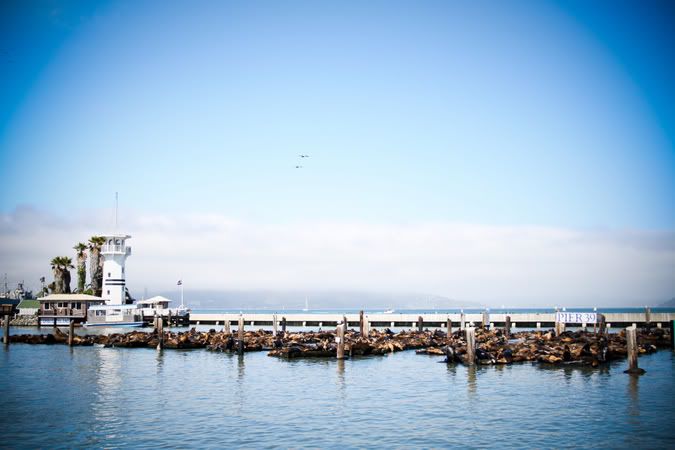 We had to take pictures of each other, since it was so hard to get good self portraits with both of us in the picture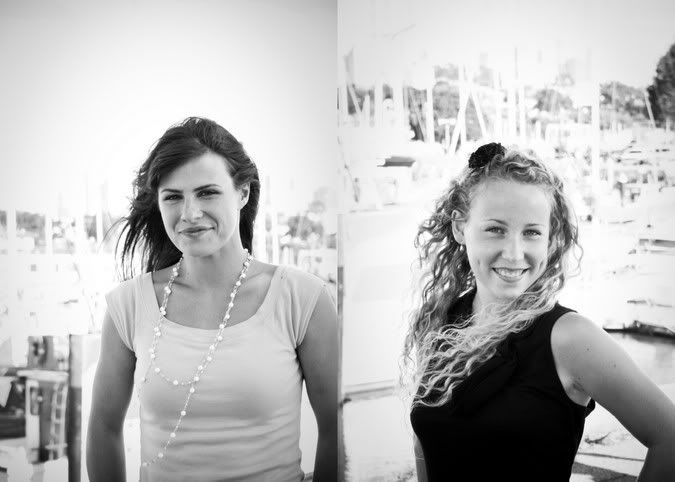 . . . but we also did some fun self portraits :)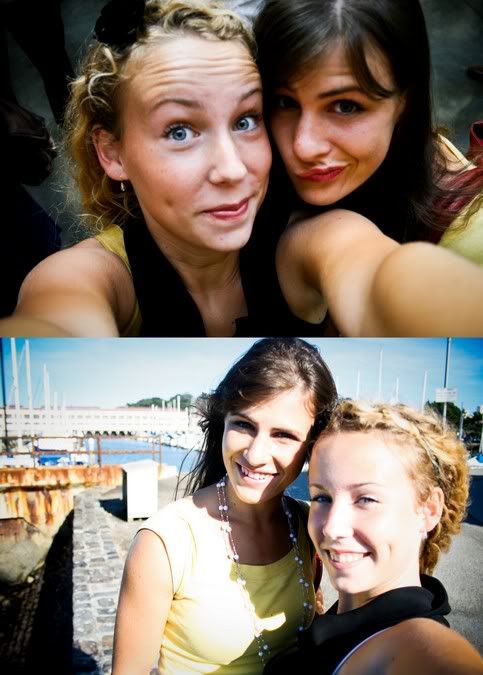 My Aunt and cousins joined us Saturday down on Pier 39 . . . are they not the cutest prettiest things ever?!?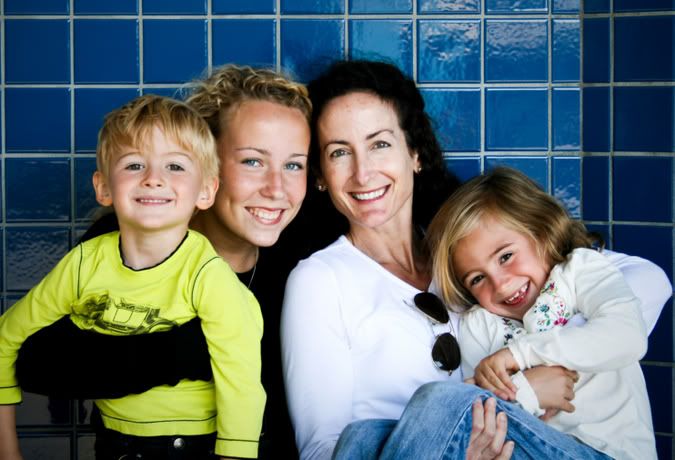 These pictures make me smile just looking at them :)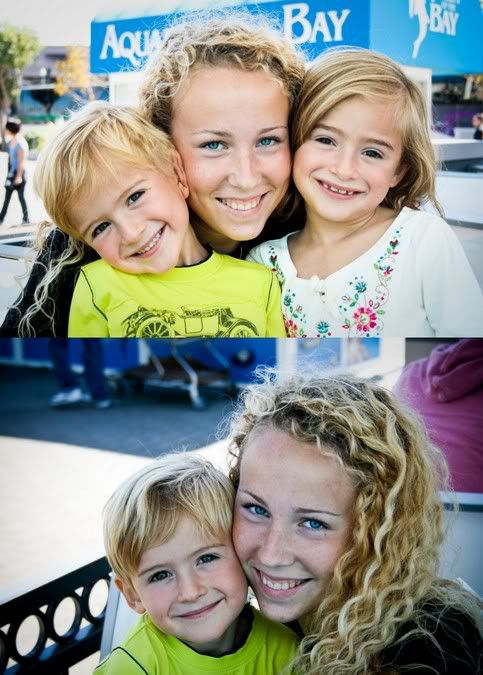 And then the second highlight of my trip was this.
I GOT TO GO TO A
GEORGE WINSTON
CONCERT!!!


Now, for those of you who are sitting there totally unmoved by my announcement because you have no idea who he is, SHAME ON YOU. He has been my favorite pianist since I was about 12, seriously, and it has been a dream of mine to hear him play live. So when we randomly saw a flyer announcing him being in the same town where Sarah lives while I was there, you can be sure that I was hopping right on that!


Even though it was last minute we were able to get tickets for a really good price, and I got to check something off my dream list,
#8. See George Winston perform live

check.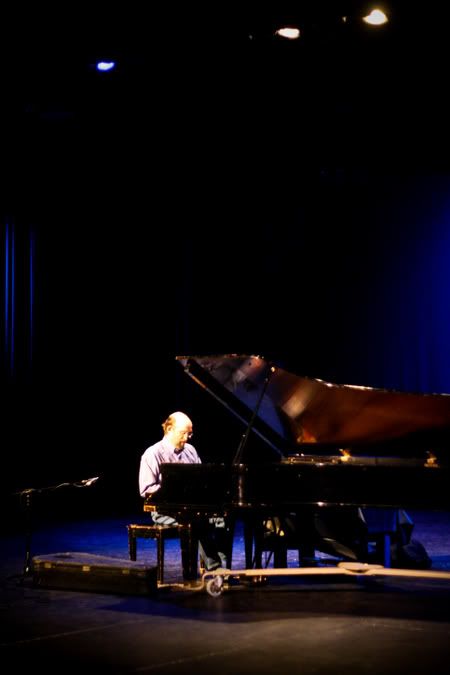 I was praying the whole time I was there that he would play my favorite song of his "Pachelbels Variations on the Canon" and at the very end when he started playing it I thought I'd died and gone to heaven for sure.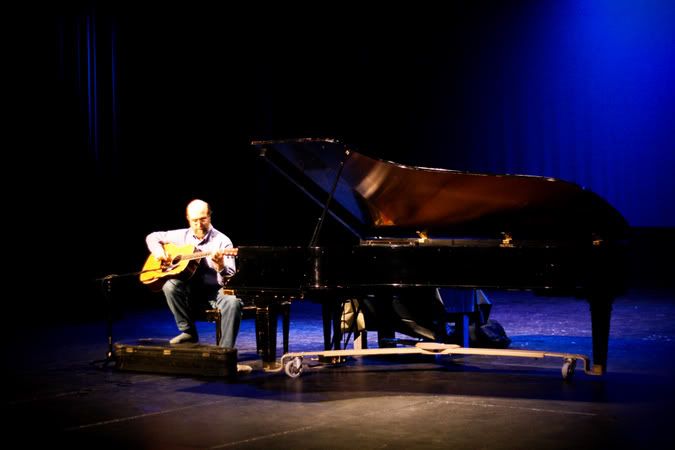 Sarah and I dressed all up and made a fun evening of it. We didn't have a chance to take pictures before the concert, and then by the time we got home it was very late, and everyone else was in bed, so we took turns taking pictures of each other and then using the self timer to take pictures of both of us.


Please note my technique here. What do you do when you are taking pictures in a dark basement at midnight and you have horrible yellow lighting shining down on you?

Turn them black and white and OVER-EXPOSE. :)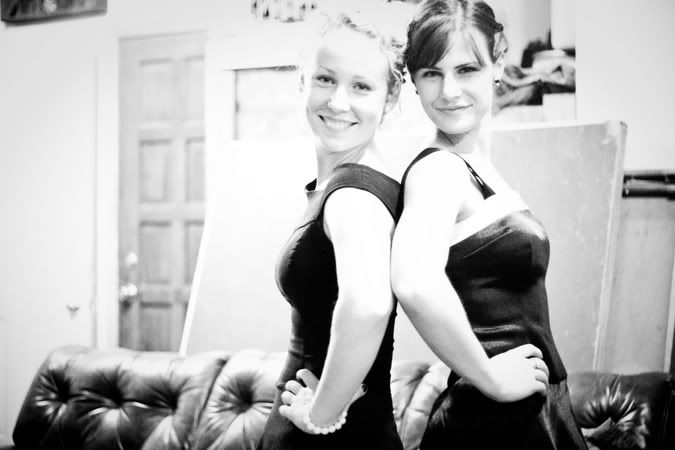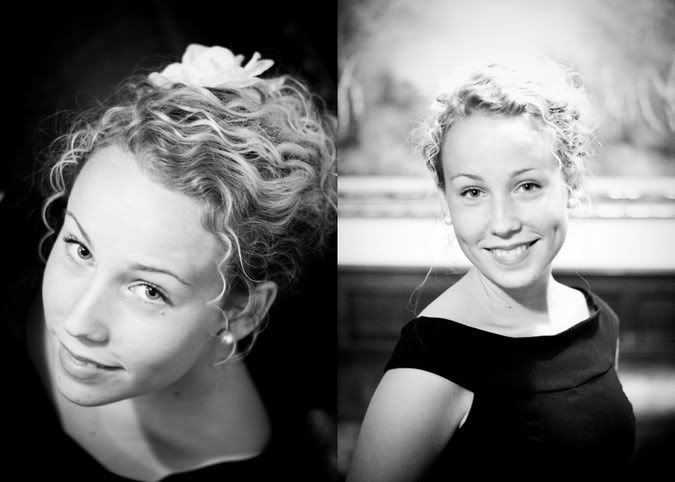 Ok, ok....I know this has been an outrageously long post, but I didn't want to have to split it up into two posts, so hopefully I didn't put you all to sleep!
I had an absolutely delightful time, but I am happy to be home, I missed my family, my dog, and my bed (and yes in that order:). I am working overtime to get caught up on all my work and for those of you who are waiting to hear back from me via email, or are waiting for me to get your images back to you, I am working on it, I promise!
Much love,
Jessica Shae