"To have and to hold from this day forward,

For better or for worse,

For richer, for poorer,

In sickness and in health,

To love and to cherish;

From this day forward until death do us part. "




Isn't that beautiful???
24
years ago Mike and Carol Hearn made those commitments to each other, and while I am sure that it has not been a bed of roses the whole way through (whose life is?) they have chosen to remain true and faithful to those vows made so many years ago, and for that I cheer them on!
For their parents anniversary the amazing kids decided to hire me to do a surprise shoot for them! How cool are they? Very cool let me assure you, very cool :)


This was the shoot that I booked in LA, and it was such a blast! The coolest thing was that the kids were totally into it and had put so much time and effort into preparing for it! They had spent hours scouting out some really cool locations, buying/painting/gathering props, and by the time I got there, I hardly had to do anything more than click the shutter button!


Another super cool aspect of the shoot was that Mrs. Hearn decided to get back into her wedding dress and do part of the shoot in that. (OMW, yes! 24 years and 6 children later she STILL fit into her wedding dress!) They hadn't had the opportunity when they were married to have professional pictures taken of them, so it was fun to get to do that for them so many years later!
Mrs. Hearn grew up in the little town that they currently live in, and played under this very bridge with her friends when she was a little girl. Now it's a golf course, but they worked it out so that we could be out on the course for a few minutes to take some pictures.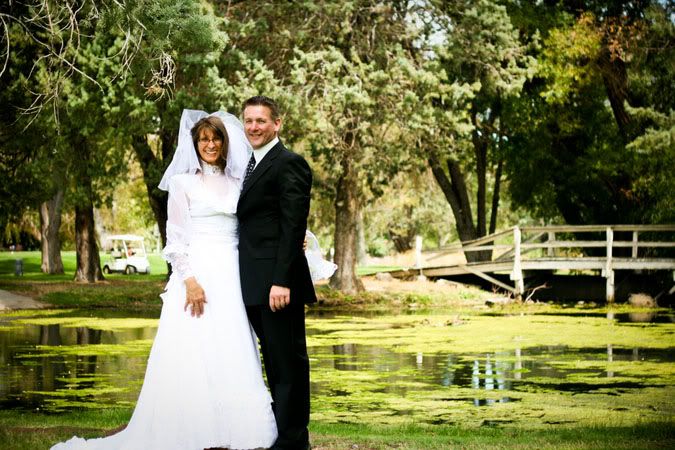 Another super cool location they had found.
These were actual working tracks, A train went by right before we walked out on them, and the whole time we were out there we jumped every time we heard a noise. But, nothing better than making life a little more adventurous, right?!?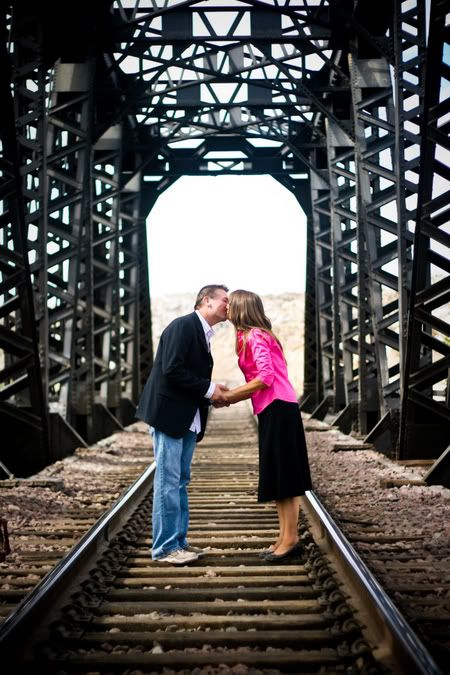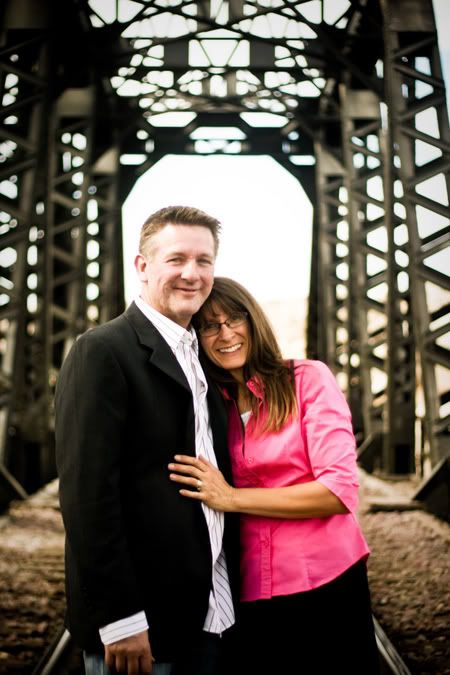 He makes her laugh....it's so cute :)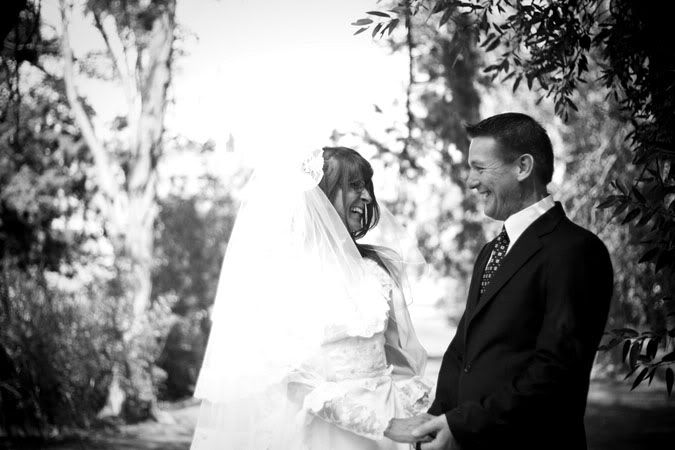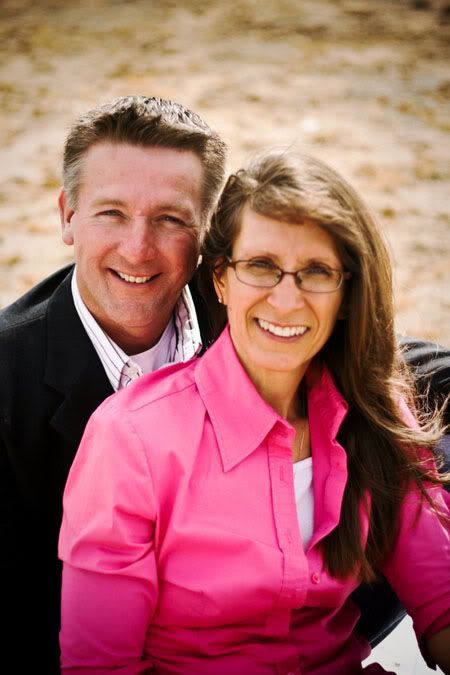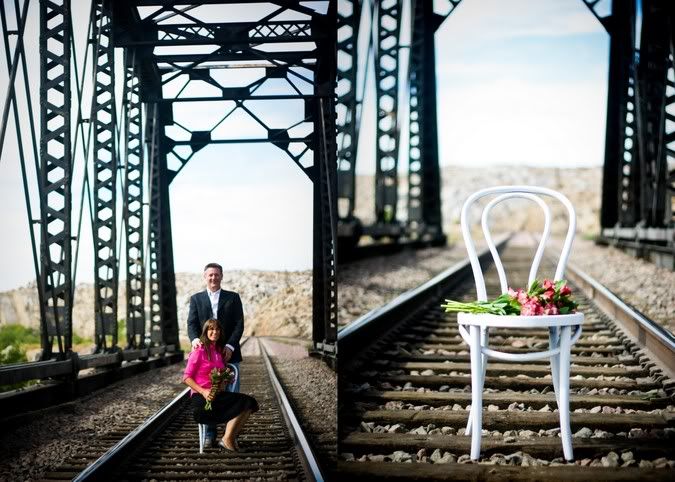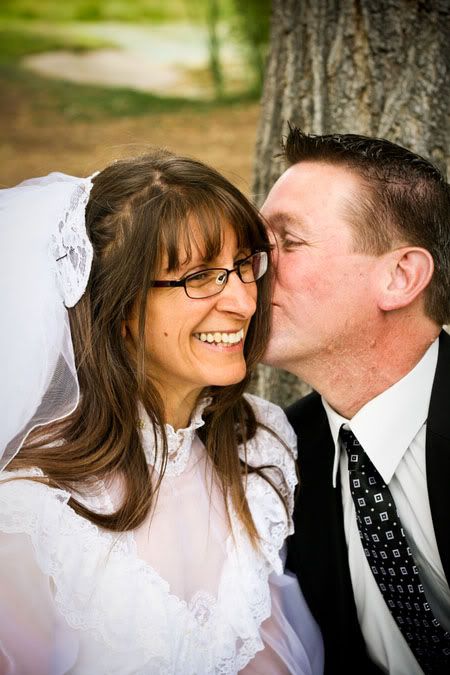 They live about an hour and a half outside LA in the desert. It was so weird for me because I had never been somewhere like that, everyone had sand in their front yard instead of grass! But in spite of the lack of greenery they managed to find some really cool locations, I loved them all

!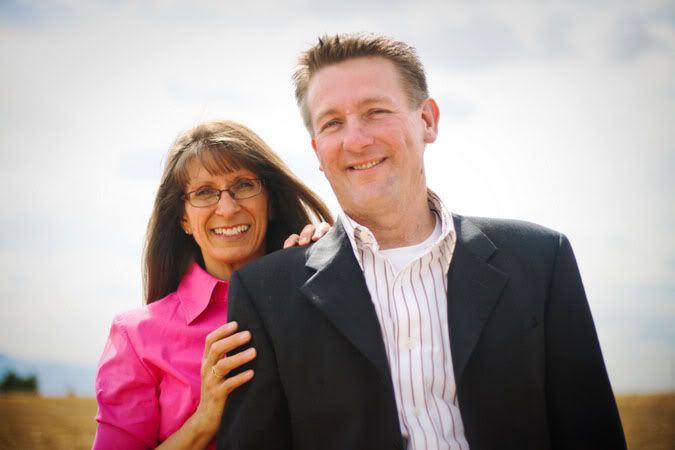 God Bless you Mr. and Mrs. Hearn with another 24+ years together!
Much love,
Jessica Shae