Even though my wedding was over 3 months ago now, I'm still excited to reminisce about that lovely fairytale-like day to anyone who will let me. So I thought it would be fun to do a post about my wedding dress that was a somewhat unexpected dream come true ;)
Most every girl dreams of the dress she will marry her prince charming in, and I was no different. I wanted it to be unique, feminine, princess-like, and a little bit old-fashioned. It needed to be poofy and lacy, like something out of anne of green gables, (you all knew that was coming, right?!) unlike any other dress I'd ever worn or ever would wear because I only get to do this once! But I realized after years of shooting all kinds of wedding dresses and looking at some online that actually finding one that matched my expectations would be difficult. My suspicions were confirmed after a day of wedding dress shopping with my mom, sisters, and grandmothers, where I tried on dress after dress that all looked the same and didn't have the "feel" that I was looking for.
I had already been voicing thoughts like "I'm sure I'm going to have to design something, because I know exactly what I want and I probably won't be able to find it on a rack somewhere..." and after that day of shopping my mind was made up: taking a simple, basic dress and redesigning it to fit what I was looking for was what I wanted to do. But after quite a few disasters in high school when I wanted to "design and make my own formal" for different events, my mother quite understandably started having heart palpitations at the thought of another disaster, this time involving my wedding dress.
I was so priviledged to be able to find my dress at The Blushing Bride Boutique and work with the ladies there on my design. I can't sing their praises enough, they were so helpful and fun to work with the whole way through! They worked to help me find that perfect princess style dress to start with, and then their seamstress/designer transformed it into my dream dress!
Unfortunately the only "before" pictures I have of my dress were taken with an iphone, so please excuse the low quality :)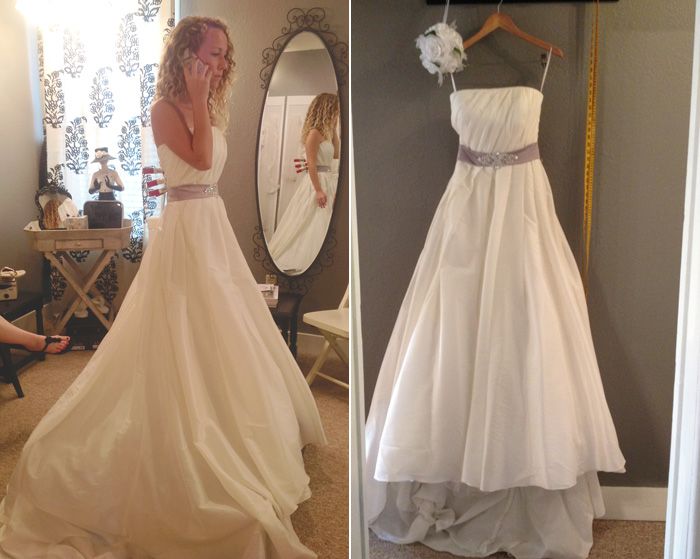 These were the two inspiration pictures that I narrowed it down to, as examples of what I wanted the dress to look like for my seamstress to see. It was amazing to go in every few weeks for a fitting and watch the dress take shape as she created every detail that I wanted!
inspiration photo's taken from here & here.
It took weeks of tweaking and sizing, but eventually it was finished. She removed the purple belt and added a softer/flowery white sash to blend with the dress, and add the bow that I wanted on the back. She redesigned the top of the dress to have a sweetheart shape, and added a french bustle to the bottom. But my absolute favorite part was the delicate lace top/sleeves that she added to the dress. I cried when I went in for my last fitting and saw how perfect it all was. It was every bit as flowy, lacy, and anne of green gables-y as I could have ever wanted!
Thank you Kristin Partin for these pictures from our wedding day!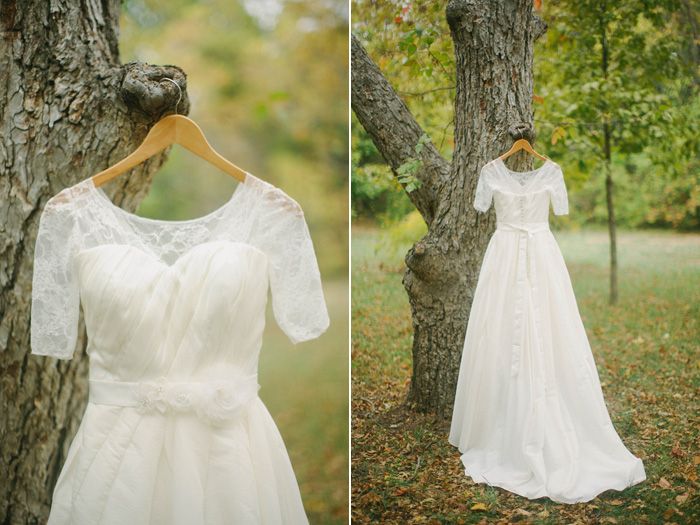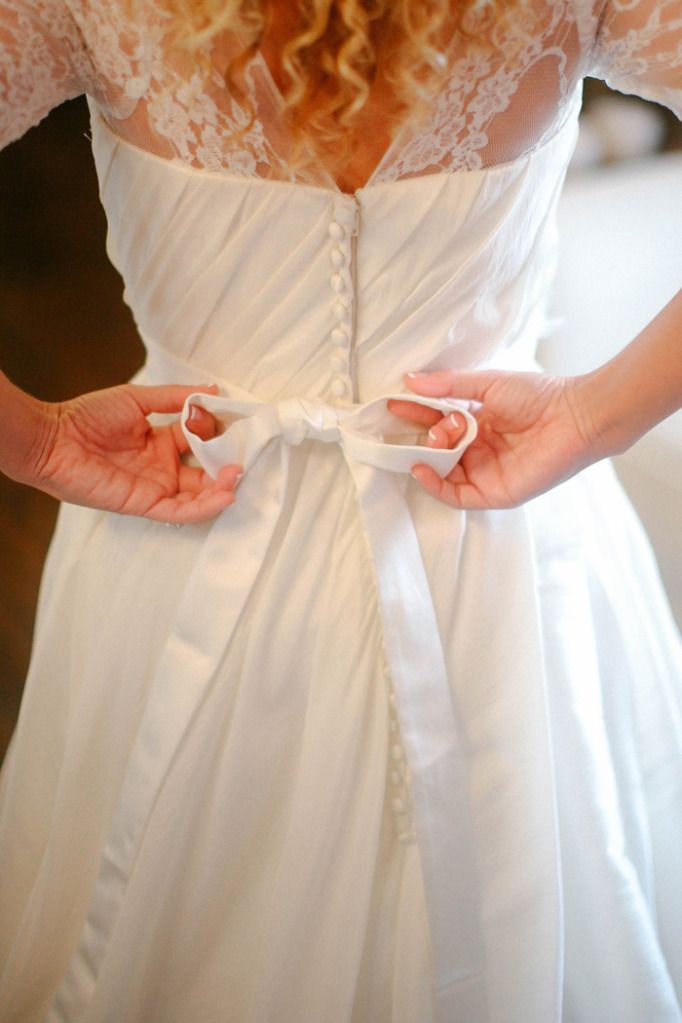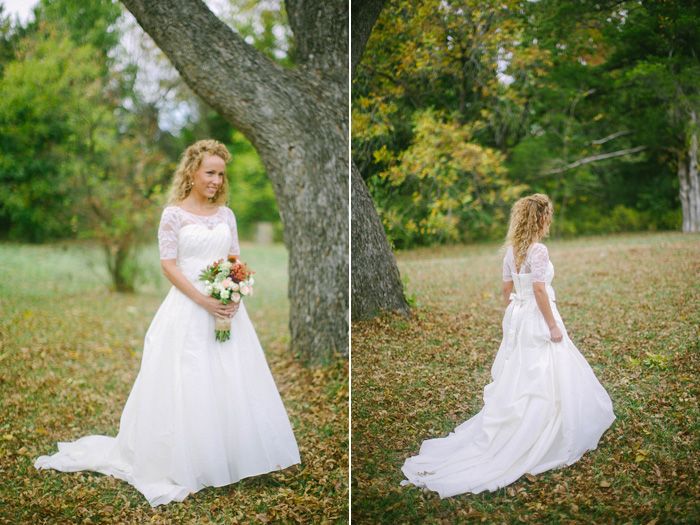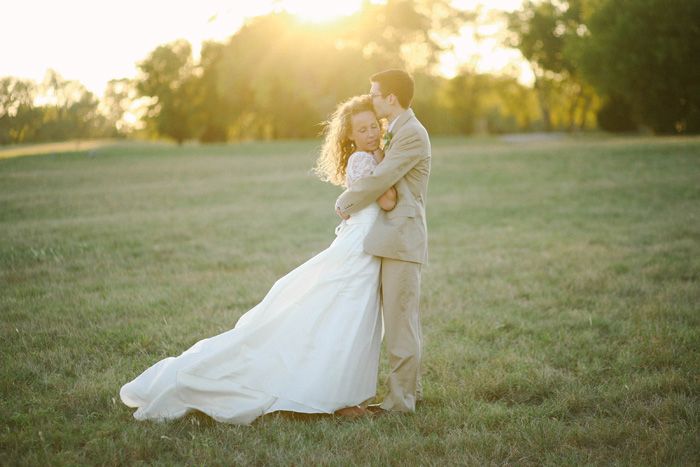 So girls, don't be scared to go out on a limb to create your own dream dress! I can't recommend
The Blushing Bride
enough, so if you live in the DFW area they're the people to work with, they'll take excellent care of you! If you don't live nearby, I would also highly recommend
Espoir Bridals
, based in NY who specializes in custom made dresses!
Much Love,
Jessica Shae