I can't believe it's December and already time for all those "end of year" posts. . .
All year long as I'm going through my second shooters pictures from weddings and other things I usually run across one or two pictures that they've caught of me while shooting--usually making a dumb face or looking like I'm bossing someone (which, I probably was) :P And at the end of the year it's fun to go back through and pick a few to share with you :) I mean, who wouldn't want to see pictures of me doing my ugly camera face? You know, that face where you close one eye and scrunch up your nose and your forehead gets all wrinkly?? Or maybe that's just my face that does that. . .so attractive.
I get questions from photographers who want to know what I wear to shoot in (weddings and portraits) so here ya go ladies, feel free to check out my super exciting wardrobe in these pictures if you're wondering what I generally wear to shoot in. It varies from wedding to wedding, depending on the setting, if it's indoor/outdoor, and how formal it's going on be, but generally speaking I try to find some mix of cute/comfortable/modest(so I don't flash anyone while I'm sitting on the ground shooting)/and neutral (i.e. mostly grays, blacks, blues, and brown). I'd rather not be the red top that's bobbing around the sanctuary during the ceremony.
Some of my favorite pictures that I come across that my second shooters grab are the ones where I'm looking at the back of my camera like, "What is this thing and what am I supposed to do with it??" So I've included a few of those for your enjoyment, and despite what it looks like, I really do know what I'm doing.
I've gotten to work with some fabulous photographers this year, thank you gals for grabbing these shots of me!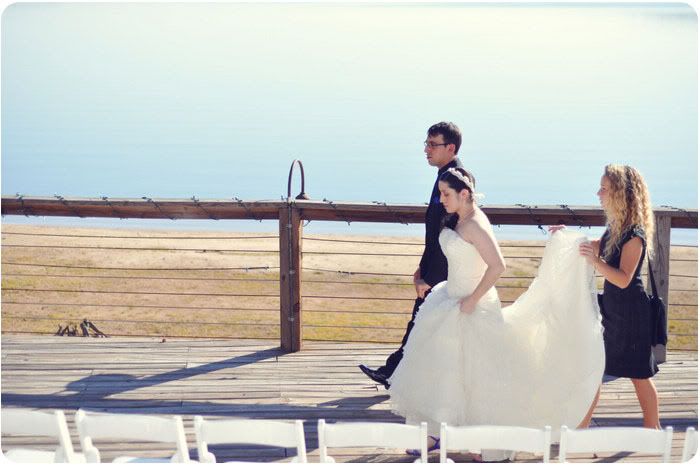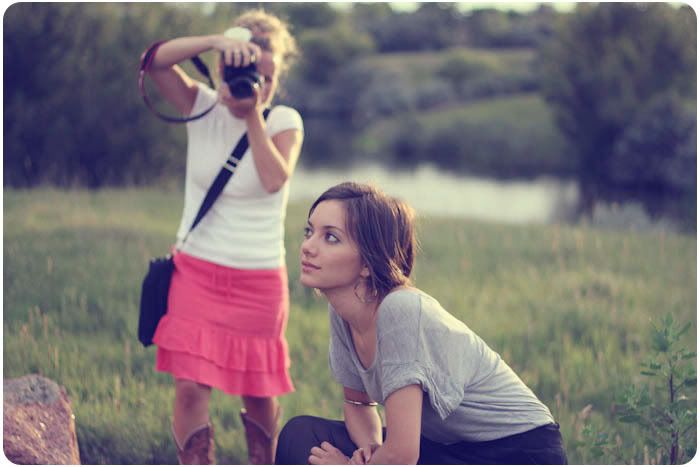 I have such a way with children...just call me "child whisperer"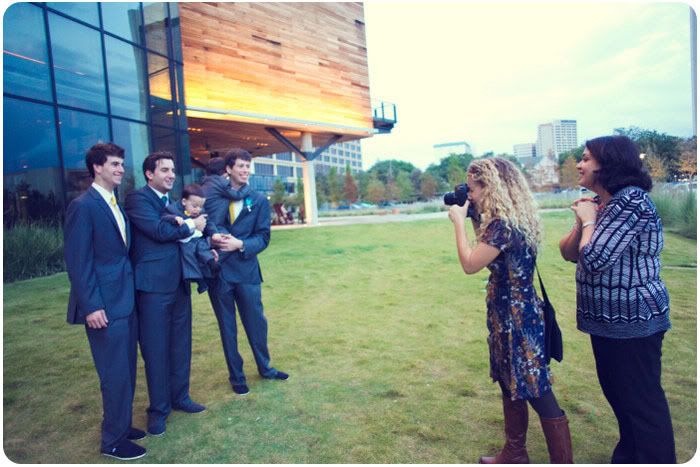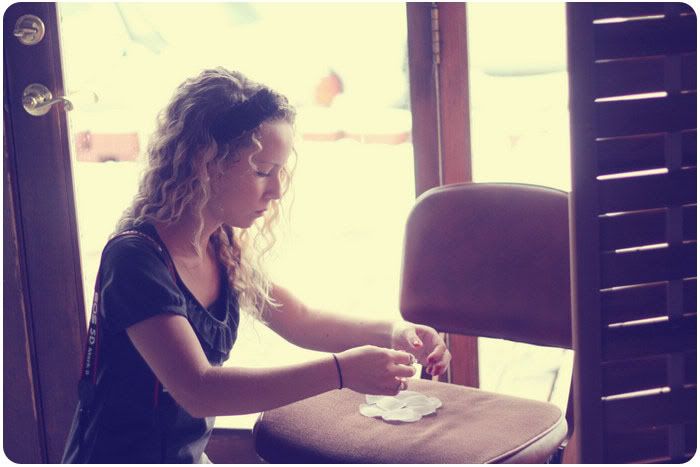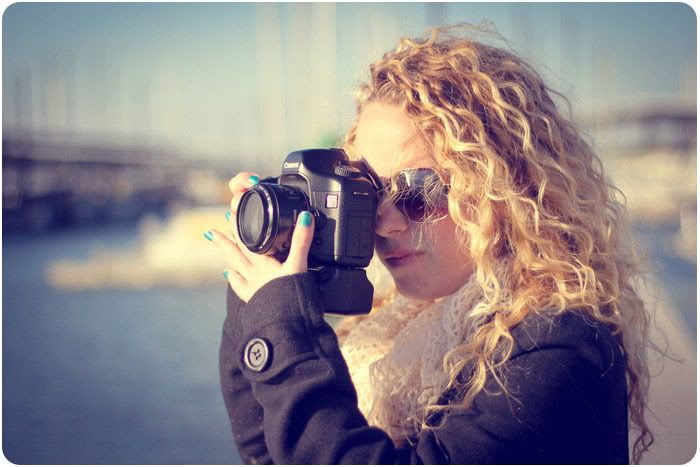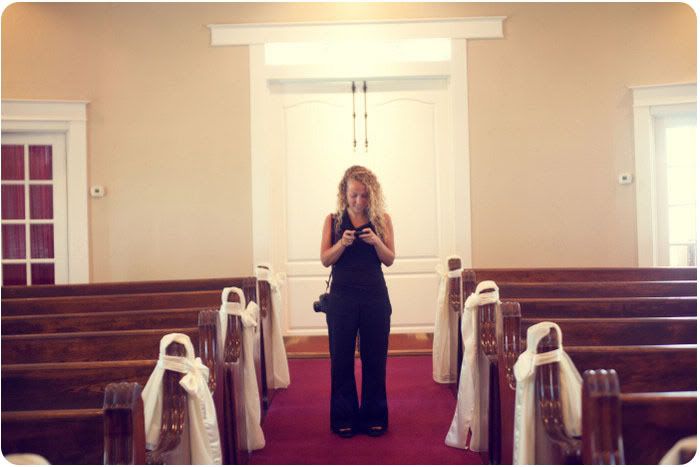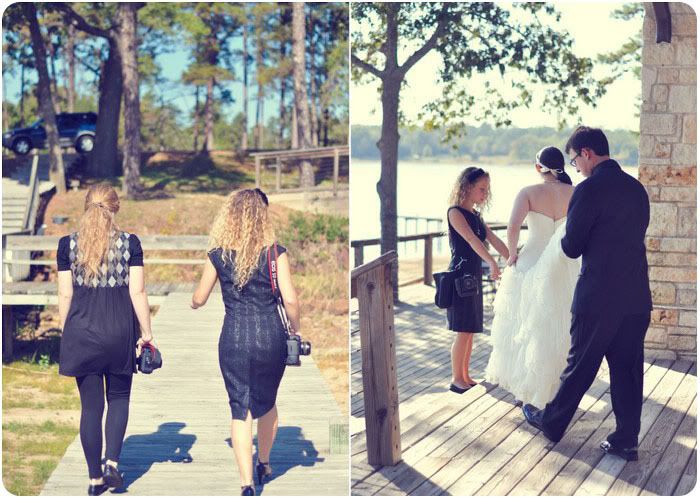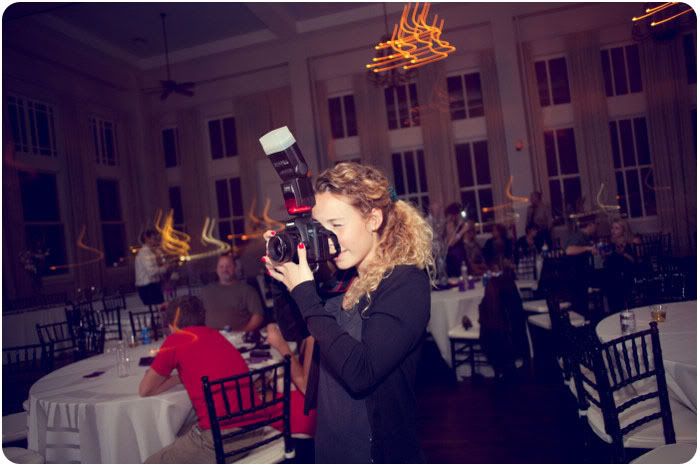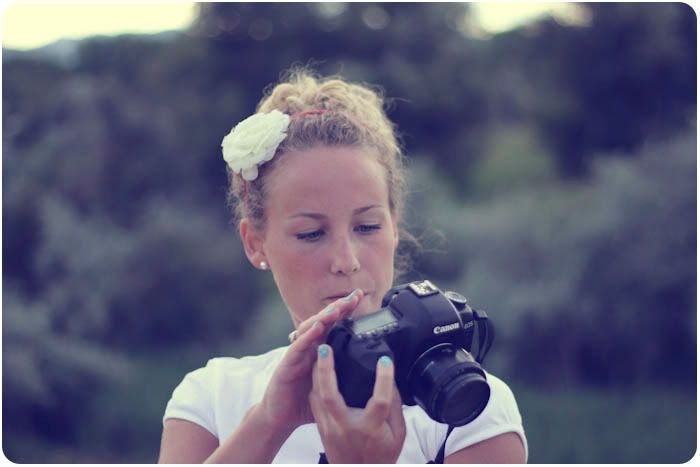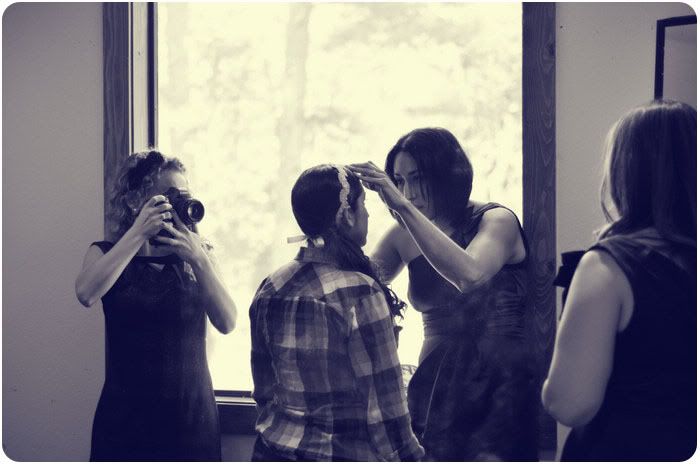 I'm short. And I climb on things all the time.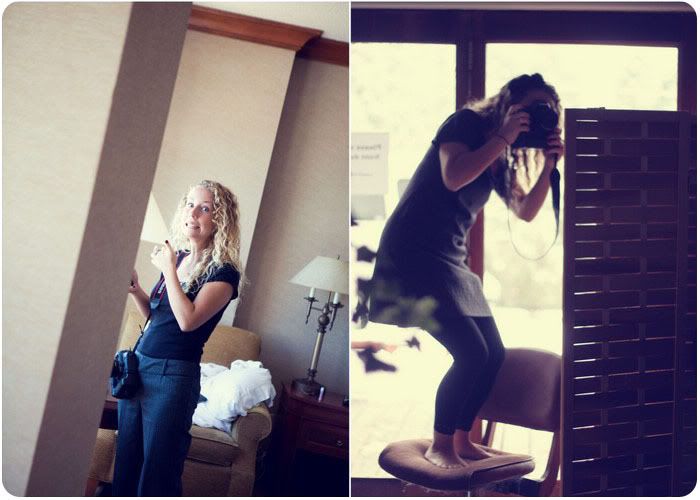 I once had a very sweet mother of the groom come up to me at the end of the wedding and say "I just want you to know that my daughter and I were watching you shoot and talking about how fun your job looks, you get to look cute and wear flowers in your hair and sit on the ground!"
I've never heard my job description put quite that way, but...there ya have it. If you were wondering what it is that I do for nine hours during a wedding, I sit on the ground and wear flowers in my hair :)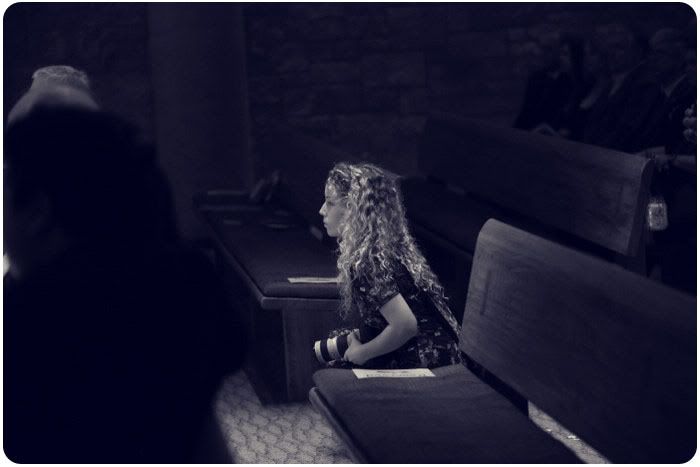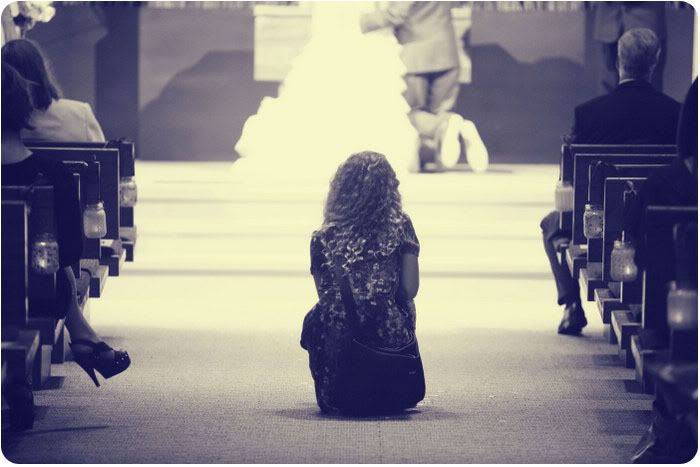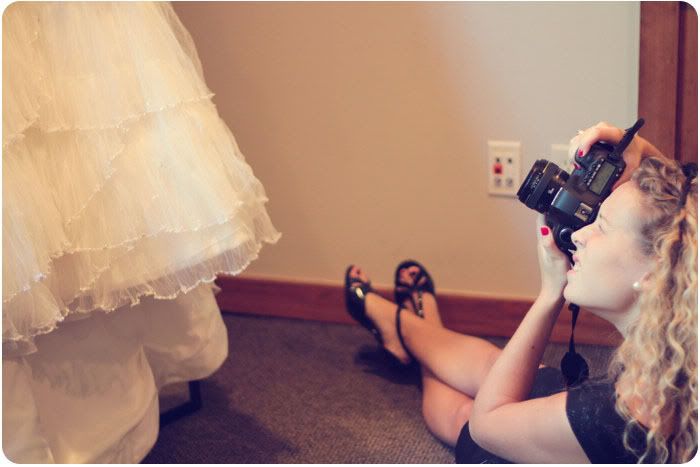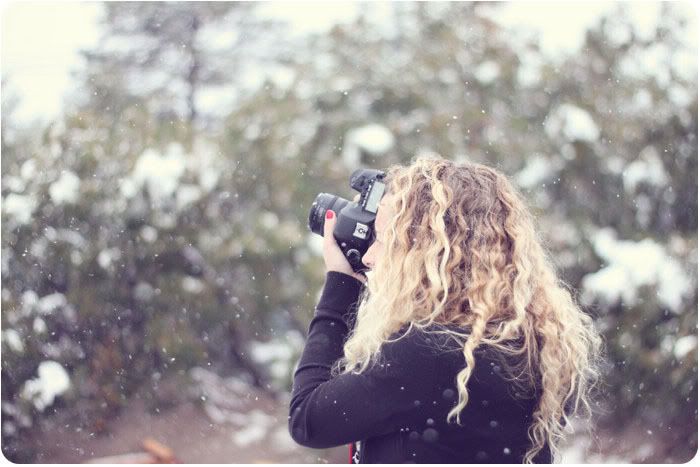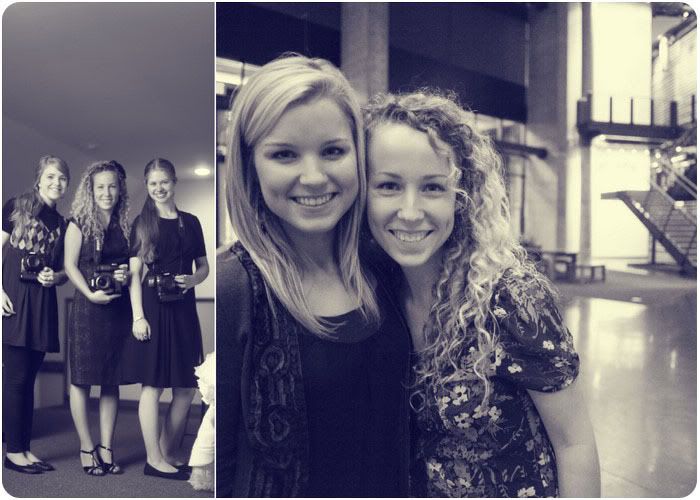 One thing I love is all the opportunities I get to take part in the wedding day in so many non picture-taking kind of ways. I've become an expert at pinning boutonnieres (but not at spelling the word, I def had to use spell check for that one:), I calm down sobbing flower girls who don't want to walk down the aisle, do starbucks runs for my brides, tie sashes, straighten the aisle runner that got dragged half way down the aisle on some bridesmaids heel, and teach the happy couple how they're supposed to hold the knife when the cut the cake. I love weddings, every part of them :)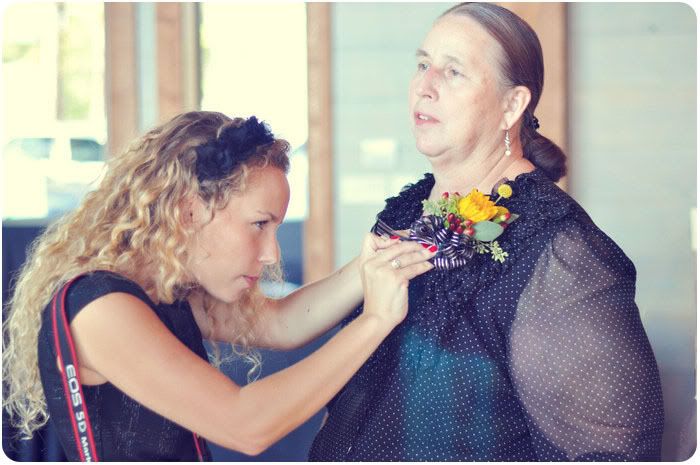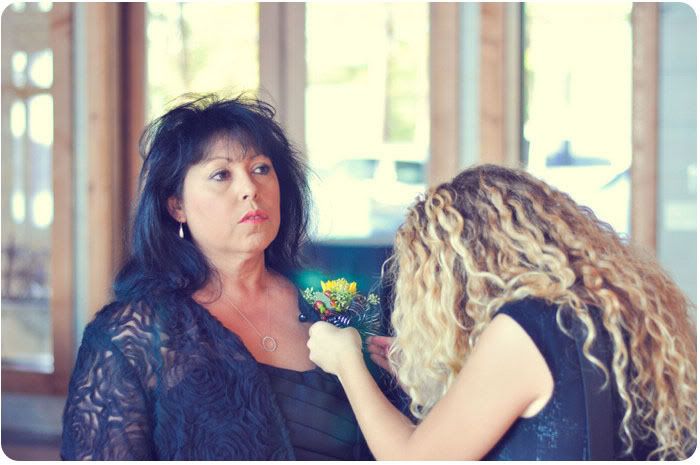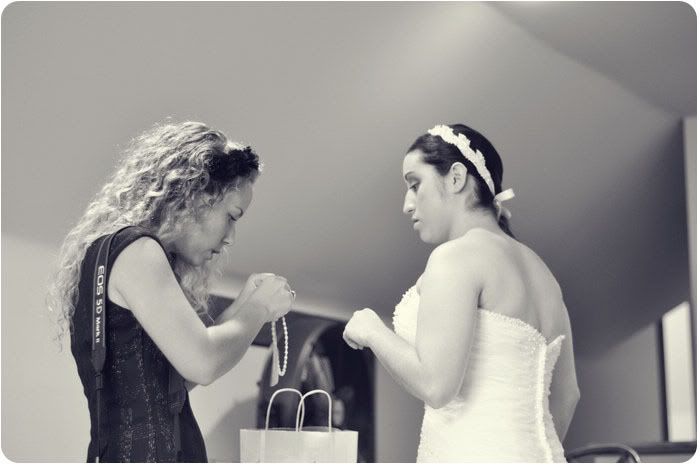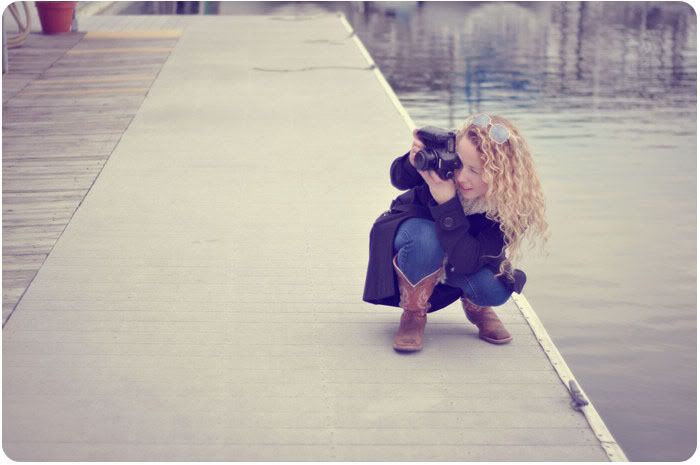 Some pictures just make me laugh. I was not going in for a bear hug, just arranging people :)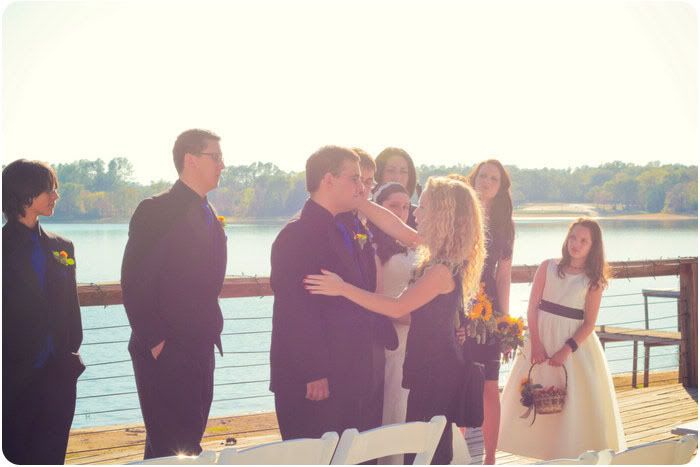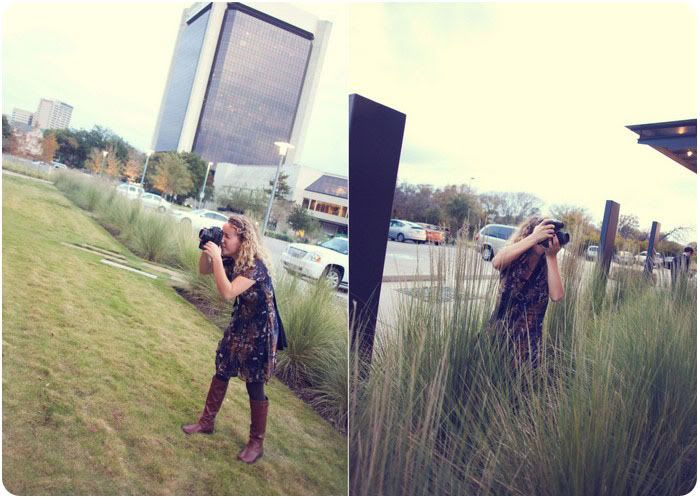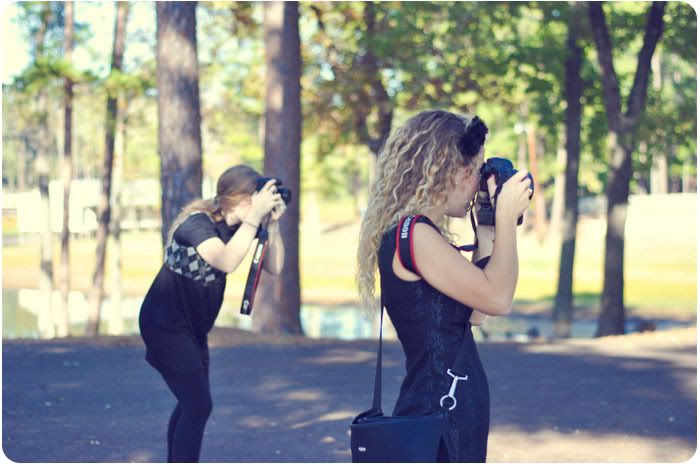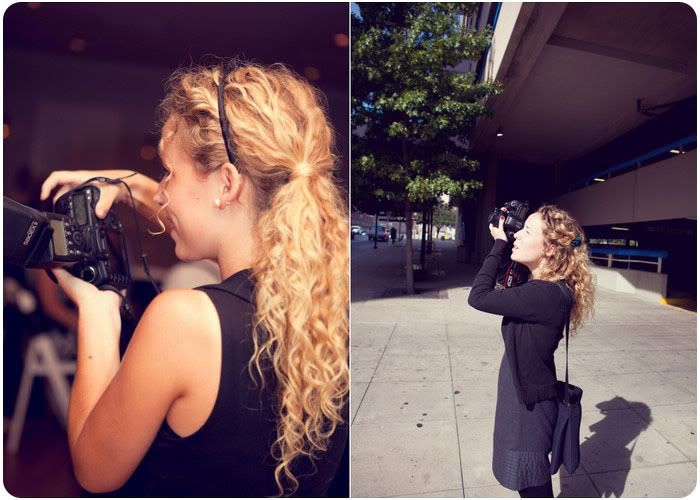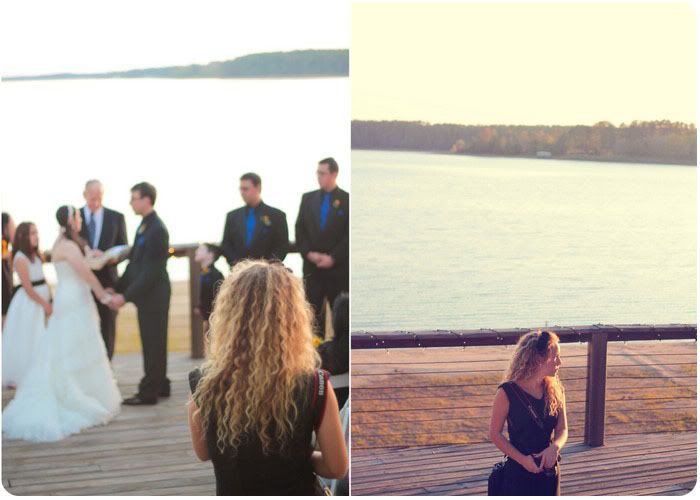 Thanks to Natalie, Rachel, Allix, Sarah, and Felicia for these shots!
Much Love.
Jessica Shae