I just love having contests.
And if you don't know what these contests are all about, you should probably catch up
here
and
here
before you continue reading :)
I love reading everyones entries and I'm not even kidding when I say I get nervous when it comes time to put the numbers into random.org and see who's gonna win ;) I put all the names into a spreadsheet form with a number assigned to each name, put the numbers into
random.org
, push the generate button, see the number that's been chosen and then quickly look at my spreadsheet to find out who has that lucky number. And then I do a little happy dance around my room for the winner ;) Umm, so maybe I get a little bit more excited about it than y'all do. . .just let me have my fun, K?
So I was just a little bit overwhelmed (in a good way!) by all of your guesses + suggestions. And I was happy to see that the majority of you guessed the right color! I'm hoping that means that it's a good choice? Or maybe it just means I'm predictable? Haha, for any of you who follow my
authentic blog
at all, it was prob pretttty easy to guess, my color shows up alot there ;)
Well whatever it is--I love my new color. And I think I'm becoming a little obsessed with it. Anything and everything I see in this color, I must buy. A pair of socks? They're my color, I must need them. A set of measuring spoons? They're tiffany blue, I must need them. You get the idea...it's kinda bad ;)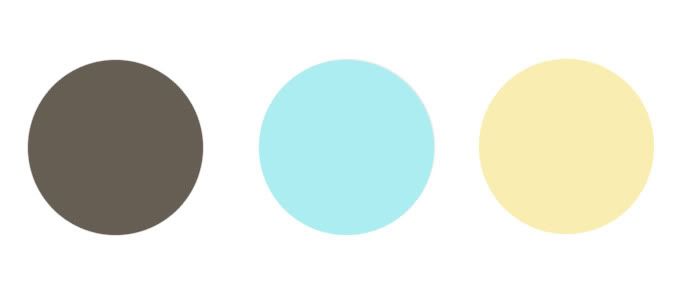 I just can't quite decide what to call it. I usually call it Tiffany blue in my head, but I realize that technically it's a little darker than the "real" Tiffany blue, but it's not quite teal or aqua to me either. I think the one that I've settled on liking the best is "robins egg blue" ;)
It all started with my darling iPhone cover. I got this back in January, and ever since then It's like I can't keep my hands off stuff in this color.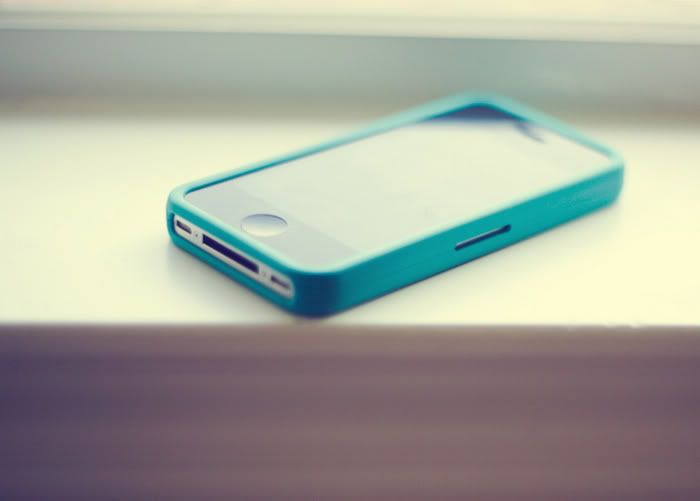 I have new stationary



A beautiful little "robins egg" necklace that I got as a birthday present from a friend.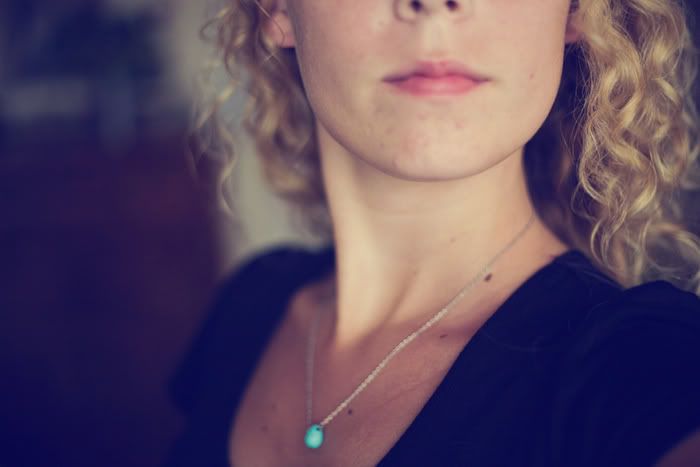 This cool vintage jar I found at a thrift store, and the adorable potted plant sitting in my room that I'm doing my darndest to keep alive.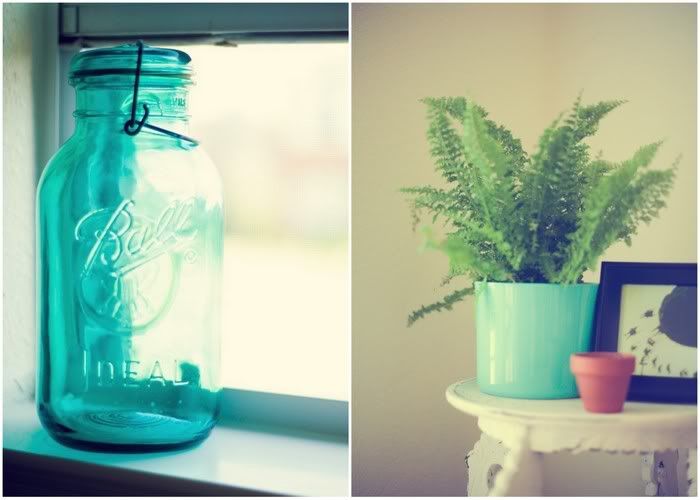 And these adoooorable summer shoes that I found this week--to go along with all of the teal/tiffany blue/robins egg colored tops and dresses I've been buying here recently ;)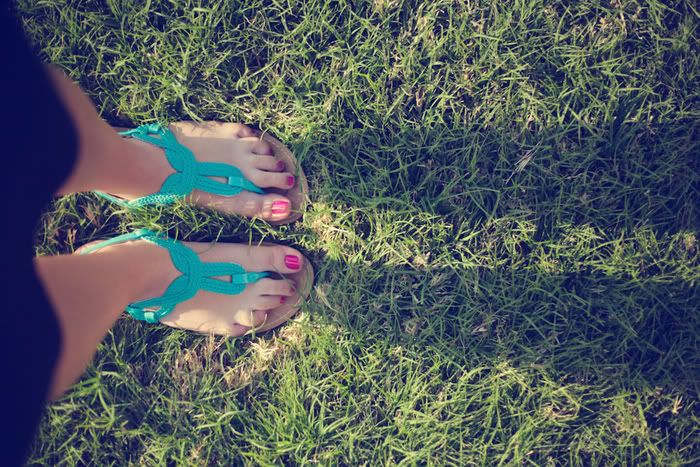 And my favorite fav. My wayfarers ;)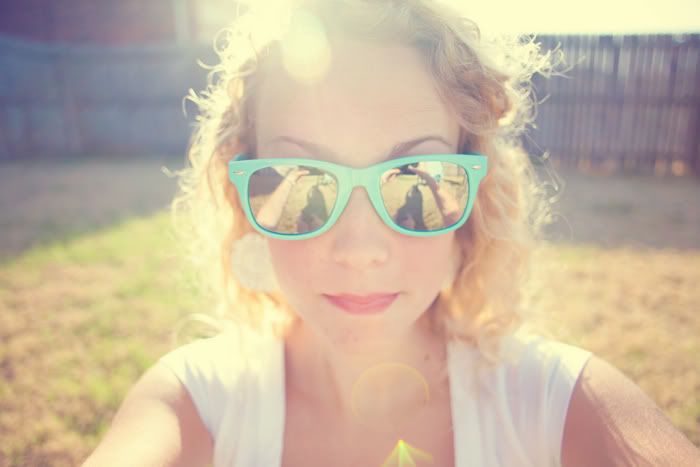 I love them so much that I'm giving a pair to one of youuuu! But you don't get to know who, just yet ;)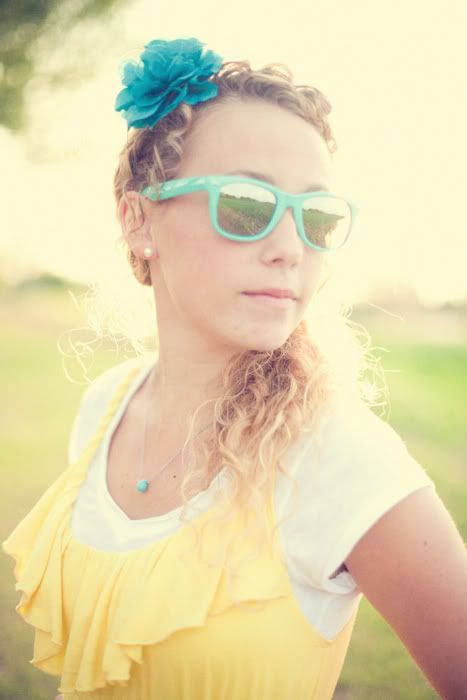 p.s. thanks to Kendra Dawn for the picture! ;)
I also loved all of your music suggestions. Seriously guys...you all have awesome taste in music, and I found SO much new stuff that I like. It took foreeever to go through all 98 of your suggestions, and I loved all the txt messages, emails, FB messages, and comments I kept getting all week adding to the list ;) So much fun-ness ;) The not fun-ness part was having to pick just ONE song that I loved the most, and really it was quite impossible.
But it had to be done, and this one was definitely in my top plays over the past week. I've never heard of Little & Ashley, but I loved everything about this song--the vocals, music, and lyrics...especially the lyrics ;)



Soooo folks, the lucky winner of the iTunes gift card is Lydia Covey who shared this adorable song with me.
Aaaaand Amelia Sutton is going to get a new pair of rockin' wayfarers because she guessed the right color and random.org decided it was her lucky day ;)
Shoot me an email girls (jessica@jessicashae.com) with your address so I can send you your prizes! :)
And I can't wait to unveil the whole shabang on monday! I may not have any hair left by then but my bloooog sure will be cute! ;) Let's just hope that this weekend involves some sleep on top of shooting a wedding tomorrow, church on Sunday and somewhere in the mix of all that finishing the design ;)
Much Love.
Jessica Shae