So I've been trying to write this blog post all day.
My goal was to have it published by lunch, and then it was to have it done by 3, and now I'm rushing to get it done before I have to take the kids to AWANA's. Both of my parents are out of town right now so my workload has kind of doubled. It's good practice for when I'm a mom/photog someday, right? So in between loads of laundry, taking people to and from work, making lunch, doing more laundry, conversations like
"Can I have a snack?"
"Sure, what do you want?"
"Um, can I have a york peppermint patty?"
"No, candy doesn't count as a snack...try again",
Oh, and another load of laundry, (we do alot of laundry around here) I've been working on this post.
After the way things have gone today. . .I'd say it doesn't bode well for my future children. I can see it now, I'l be the mom that stuffs an ice-cream cone in their child's mouth just so they'll be quiet and sit still for a second so I can edit 3 pictures in a row or something. Only to turn around when they say "Look mommy! I painted a cow!" and find them waiting impatiently for me to see their chocolate ice-cream artwork they've created all over my living-room walls. My children will all be adorably artistic ;) Doesn't my future home sound like a happy place?! ;)
Seriously though. . .To all of you stay at home mom's--HIGH FIVE, bless you, and you are amazing. Especially mine, we miss you mom! ;)
Aaaannyyyways. The point of this post.
News Flash: I do not have a boyfriend or significant someone in my life, therefore Valentines day is not normally a very big deal to me. But this year it was TOTALLY DIFFERENT. And even though it really had nothing to do with Valentines Day, it still was a pretty happy exciting day in my life.
And she was every bit as lovely and witty and entertaining as I hoped/thought she would be. If you don't know who she is, weeeell that's a real bummer, because you won't find this post very interesting or exciting. Let's just say she's like Julia Childs, Jasmine Star, and Steve Carell, all rolled into one, on steroids. She's an amazing cook, awesome photographer/blogger, and sooo stinkin funny. And she grew up a preppy city girl who lived on a golf course and met and married a 3rd generation cattle rancher (read: cowboy). Helloooo. I just really like her. And her latest book, Black Heels to Tractor Wheels, which is about her and her husbands love story, just came out and she was stoping in Dallas as a part of her book tour.
It was a reaaalllly fun day.
I got there at 1 PM to pick up my wristband. The signing wasn't scheduled to start until 6, and there were over 200 people in front of me already.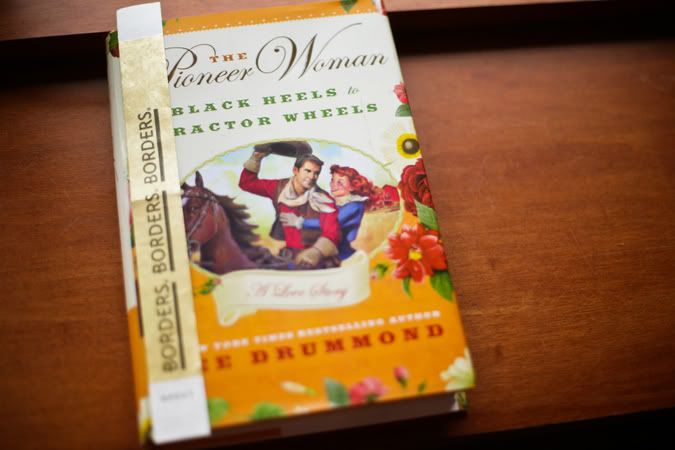 I think by the time it started there were over 600 people crammed into Borders. It was cUHraazy!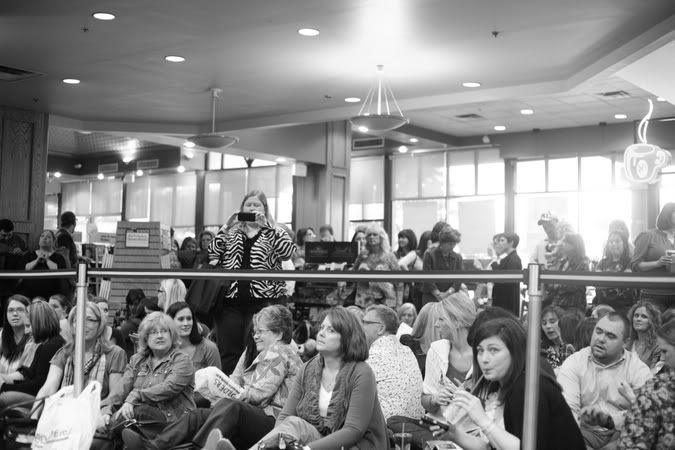 And there she was! Standing like 4 feet away from me! Ahhhh!
K, so I'd been keeping up with her tweets and I knew that her whole family was in Dallas with her and I'd been crossing my fingers the whole day that she'd bring them along.
Y'all, MARLBORO MAN WAS THERE.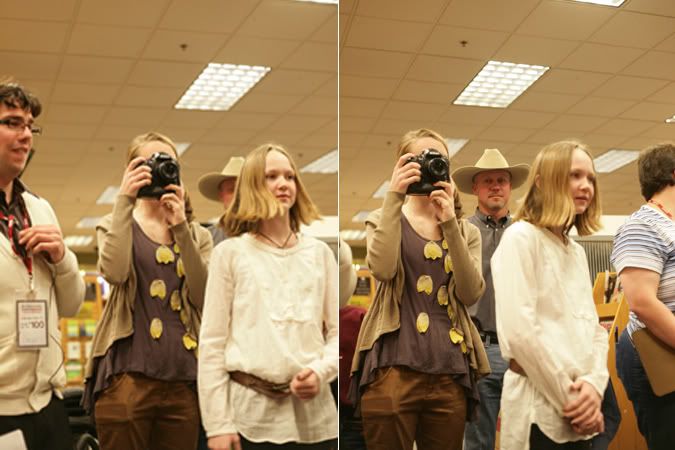 Oh Hi cutie pie...Wanna come home with me???
I now have another pair of boots to add to the wishlist ;)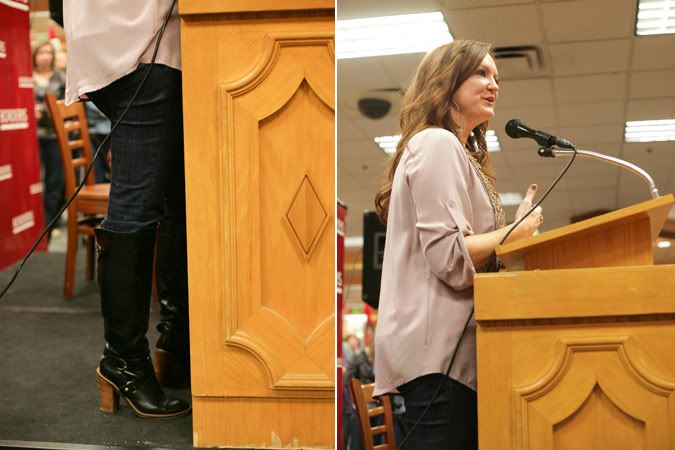 Ha. So not 30 seconds after Ree get's up there to start talking, her littlest guy, Todd, fell over into the red Borders banners lined up behind her.
Please note the lecture that's happening behind the banners ;)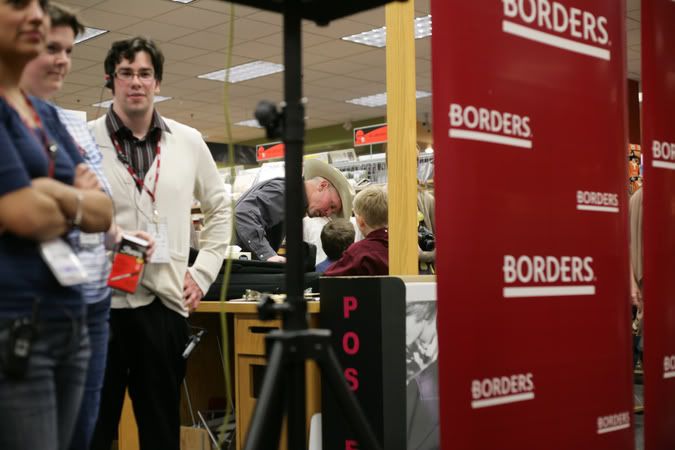 Yes, P-dub is DEF giving her oldest daughter bunny ears ;)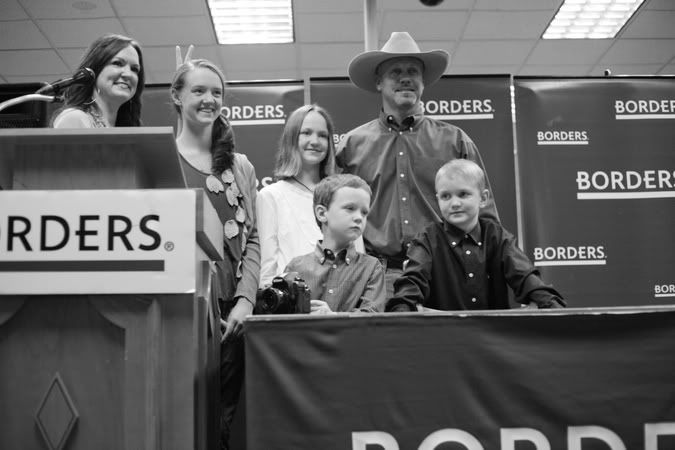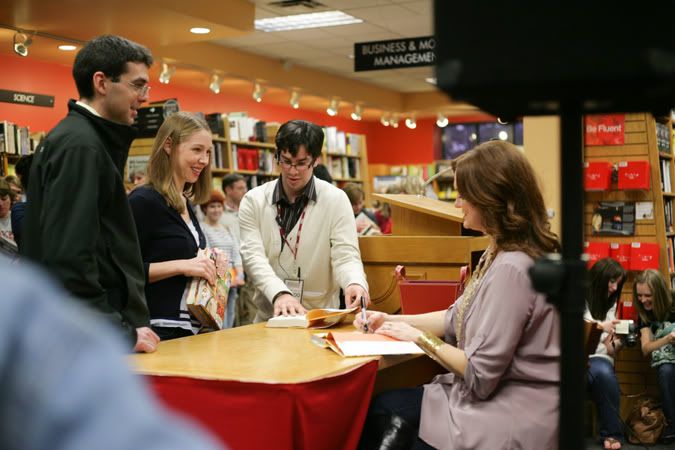 We're all BFF's now, basically, kinda...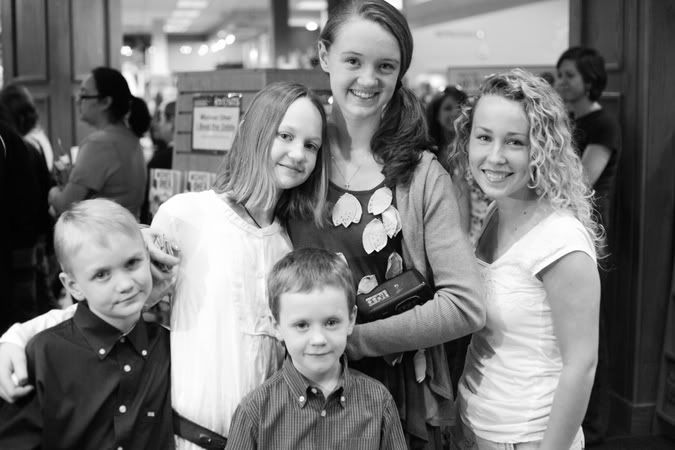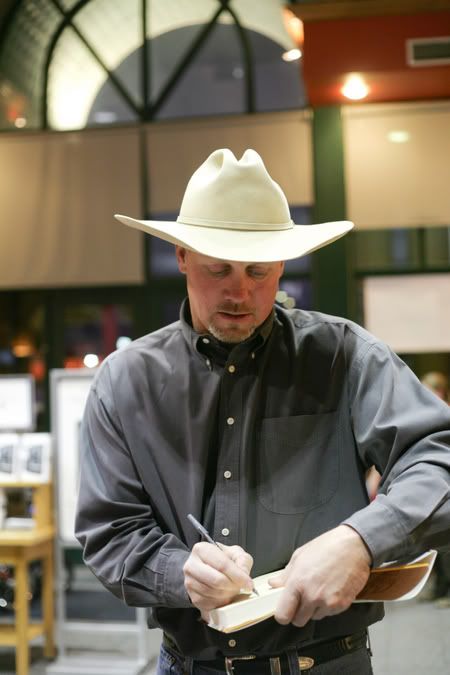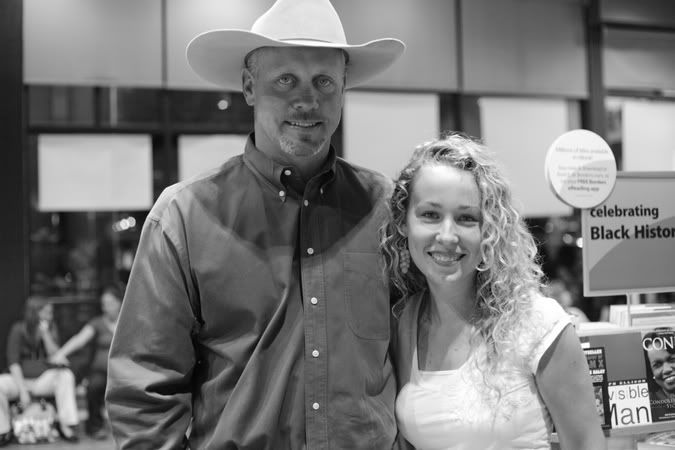 So cute, they found a little corner to sit down, and before you knew it there was a line in front of them almost as long as the line in front of their mom to get their signatures ;)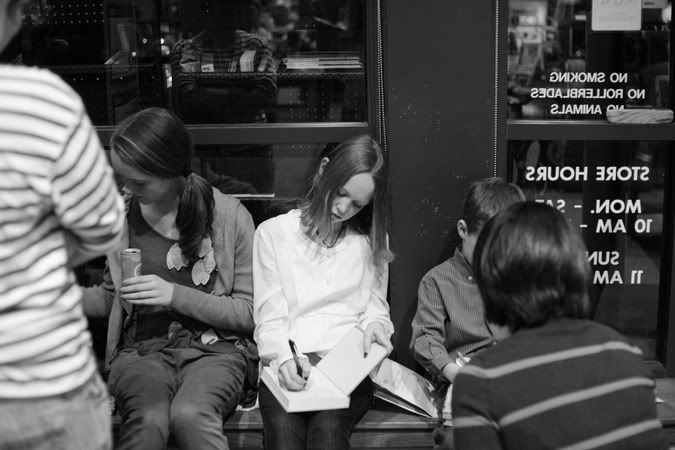 Hey little mister in the boots, wanna marry me in saaaay...about ten- 15 years?? I'll wait for you ;)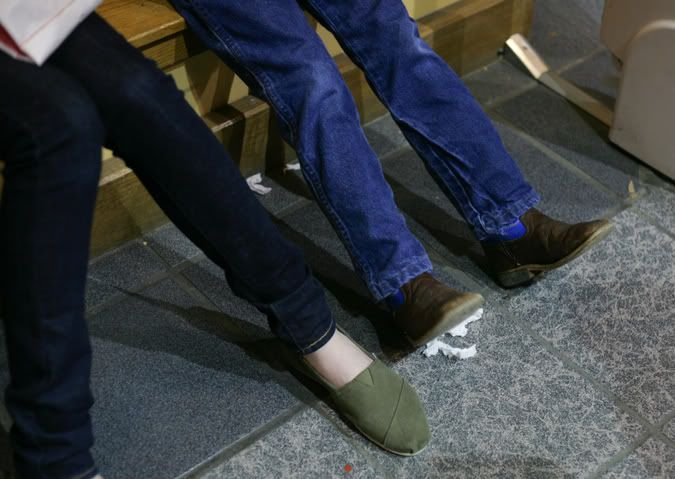 So remember how I said that I got to Borders at 1PM, and the book signing started at 6PM? I didn't actually make it to this point of having her sign my book, until 10PM. Word to the wise...anyone who goes to a future book signing of hers, GO EARLY.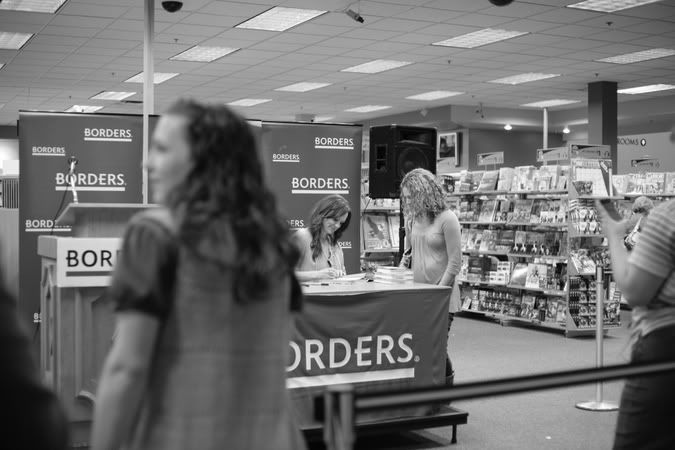 Just chatting about nail polish...and stuff ;)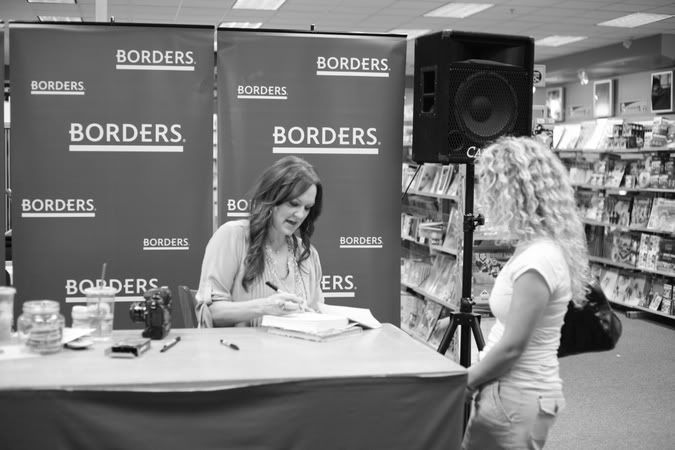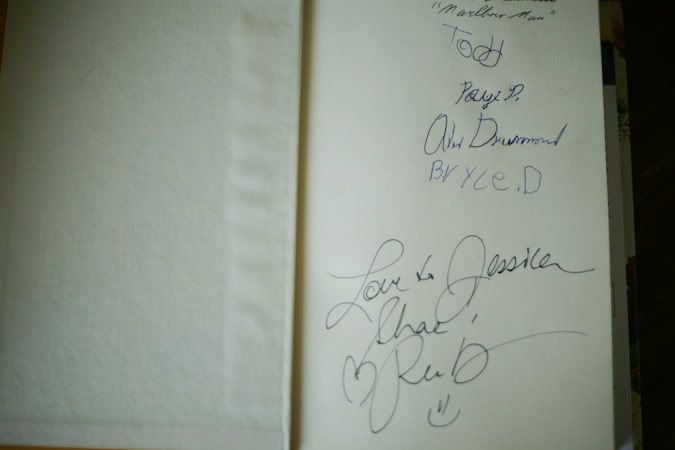 Happy Sigh...
My Valentines Day was lovely, how was yours?!
Much Love.
Jessica Shae