Words fascinate me. The way a few letters strung together just right can convey a whole feeling or thought when used correctly. I love knowing the history or detailed definition of a word, to help me better grasp just exactly how it's meant to be used. Because, lets face it, in America we tend to use words however we want, and then make them mean whatever we want.
After I'd agreed to do the
one word challenge
with my
Whitney friend
and
I'd read over
what exactly it meant, my mind froze. ONE WORD?? Just one? For a whole year?? I didn't know how I'd ever pick, and what if I picked the wrong one?? But even as I was stressing over how I was going to figure out what my one word was supposed to be God brought to mind something that He'd already been nudging me about over the last 2 weeks. The following conversation in my head went something like this:
"Oh dear, God, really? What's that even supposed to mean??"
"I want you to be _____"
"For a whole year God? That's the one big thing you want me to work on??"
"Yes"
"Well, bring it on"
And then I had to go and look up the exact definition of my word, so I could try and figure out what I was getting into.
Authentic
\Au*then"tic\, a
. [OE. autentik, OF. autentique, F authentique, L. authenticus: coming from the real author, of original or firsthand authority, Having a genuine original or authority, in opposition to that which is false, fictitious, counterfeit, or apocryphal; being what it purports to be; genuine; not of doubtful origin; real; as, an authentic paper or register.
Authentic: conforming to fact and therefore worthy of belief and trust.
And I got really really excited about my word :)
I want my life to be characterized by authenticity. I want to be "in opposition to that which is false, fictitious, counterfeit, or apocryphal". I want to be genuine, and what I "purport" to be (side-note. purport: another really cool word you need to look up if you don't know what it means:).
I want my business to be based on who God's made me to be and the specific dreams and goals He's given to me. I don't want to model my business exactly after the most successful photogs out there in the hopes that someday my business will be a carbon copy success like theirs. I don't want to spend so much time figuring out how everyone else is doing it, and forget to spend time figuring out how God might want ME to do it.
I especially love the first part of the definition "
coming from the real author, of original or firsthand authority".
It made me think of Heb. 12:2 "Looking unto Jesus, the author and finisher of our faith..."
.
To be authentic as a Christian means being like my author, Jesus Christ, and staying true to the things He has shown me to be true. It means not chasing someone else's dreams, or worrying about someone laughing at my decisions. It means diligently seeking Christ about what He would have me do as a whole this year, and what He would have me do each individual day of this year, and then once I have a clear view of what that is, never letting go of it. Even in the face of opposition, taunting, or confusion. It means being open and honest with those closest to me about struggles I'm facing. It means admitting that I can't do it on my own. It means letting people see the real me, not the me I want them to see, or even the me I think they want to see.
But it's exciting :) And I'm looking forward to how God uses that word to continue to conform me to the image of His Son this year. And now that y'all know about it, you can help keep me accountable! And if any of you have decided to take part in the one word challenge I'd love to hear about it in the comments! :)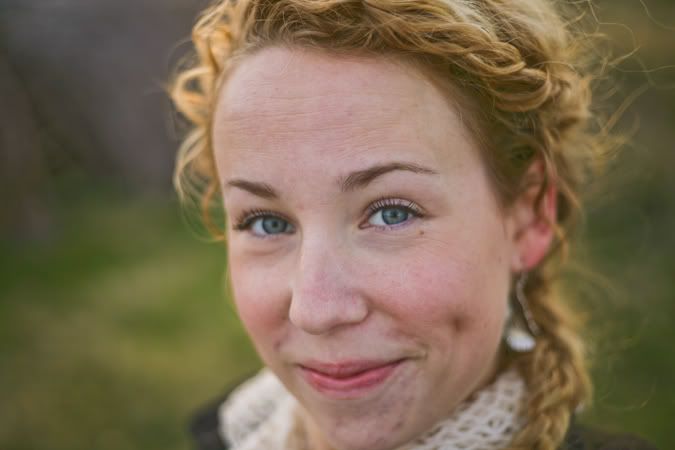 As Jonathan Edwards said, I am "Resolved, to live with all my might, while I do live."