SO many of you have asked about these pictures, I don't blame you! I feel teerrrrible about not having posted them until now. There was this little issue of my editing software holding the pictures hostage and I was so busy editing and blogging all of my other shoots that I just kept letting it slide. But, NO MORE. Elizabeth Carol is a fellow photog in the Dallas area and we met through my blog, believe it or not. She read my blog and commented, and then I went to her blog and commented, and then I realized that she didn't live very far away from me, so of COURSE I suggested coffee. And so began a very happy friendship that is centered mainly around our mutual interest and love for Jesus, coffee, and photography. Three pretty awesome things I must say ;)
This was our first shoot together, and we had so many ideas/props/locations that we literally didn't get through half of them even though we shot for almost 3 hours. We wanted to go for a vintage look in most of these pictures...and I think they turned out pretty well!
In case you hadn't already gathered this, we just took turns taking pictures of each other . . . so all the pictures of me, Elisabeth took, and all the pictures of her I took, (duh) but they are all edited by me :)
I absolutely adored the location we shot at. This long walkway through here was so cool for pictures and the light was awesome!
Check out this girls maaad modeling skills
This was the start of Mollies modeling career, shoot me an email if you want to get in contact with her agent ;)
A month or two before this shoot, I had inherited a couple old cameras from my great grandmother. I was dying to use this camera in particular in a shoot sometime, it's an old polaroid!
Oh you know . . . just chilling, with my bike, some flowers, and my dog. Totally the norm for me ;)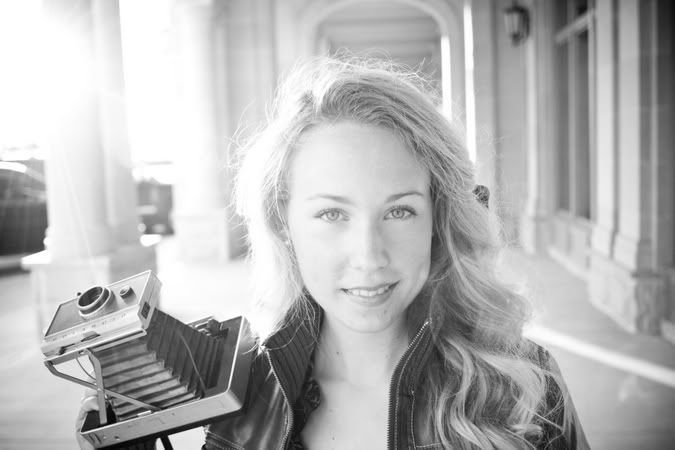 The sun flair we were getting was craaaazzy!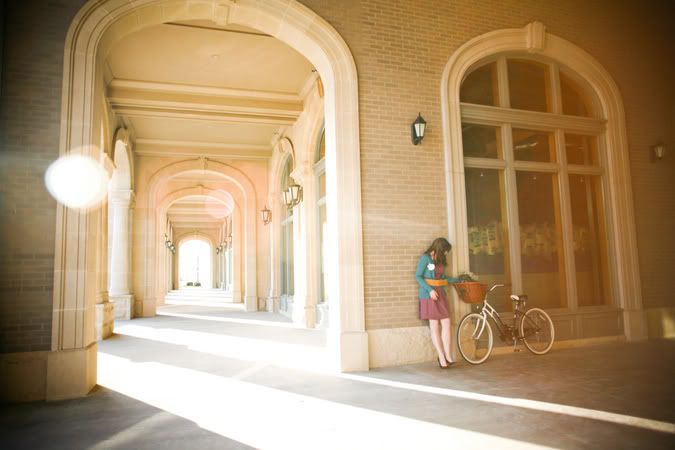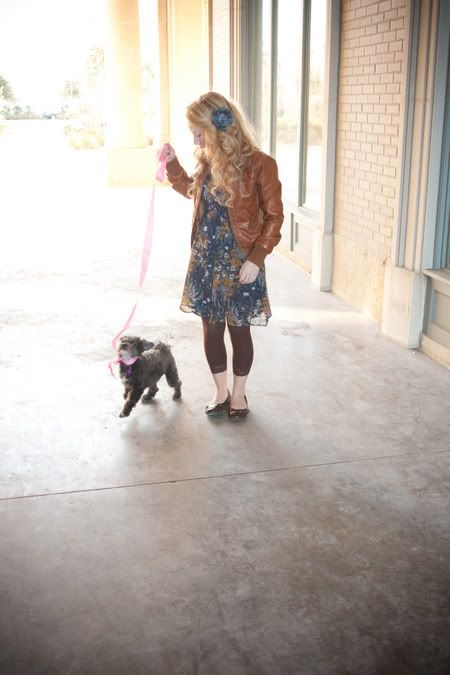 Sorry I made y'all wait so long for those...hopefully it was worth it! Elisabeth and I just did another shoot together about two weeks ago that I can't wait to share with you as well. Hopefully it wont take me 2 months to post like this one did ;)
Much Love.
Jessica Shae