Shawn was referred to me by one of our mutual friends
Sean
that I took Senior Portraits for, I guess Sean/Shawn/Shauns run in packs - or something??? ;) I didn't actually get to meet Shawn until the day of the shoot, but right from the begining I knew it was going to be fun. I'm always a little wary going into shoots with guys, because generally speaking, guys don't like having their picture taken. Most of the guys I have talked to would gladly forgo the senior picture ordeal, but there's this little issue of mothers and grandmothers that are just dying to see their son or grandson, all duded up in a suit or something nice and having their pictures taken. I must admit that I have been lucky to have guy clients who are - to put it plainly - the BOMB. Mmhhmmm. . .you know you're jealous.


I had absolutely nothing to worry about with Shawn. He was honestly so laid back, so fun, so easy to take pictures of, I thought about asking him to give lessons to all my future guy clients. Ok, so maybe I didn't actually think that . . . but he was really THAT good. There are times when I am on a shoot and taking pictures of people, walking from location to location, just talking and laughing, and I forget that I'm working. I love it when when clients who were complete strangers before the shoot, feel like old friends by the end of the shoot.


I just kinda love my job.

Alot.


But on to the thing you all really want to see, the pictures of Mr. Natural Model Shawn Cherian.
The location for the shoot part of the time was the back of this very old warehouse in downtown Denver . . . I loved it. It was so beautiful!
He is a guitarist that has only been playing for a short time, has taught himself mostly, but when he was playing for me on the shoot it was so good! People with natural talent like that just make me sick ;P Can I be like that when I grow up? Please?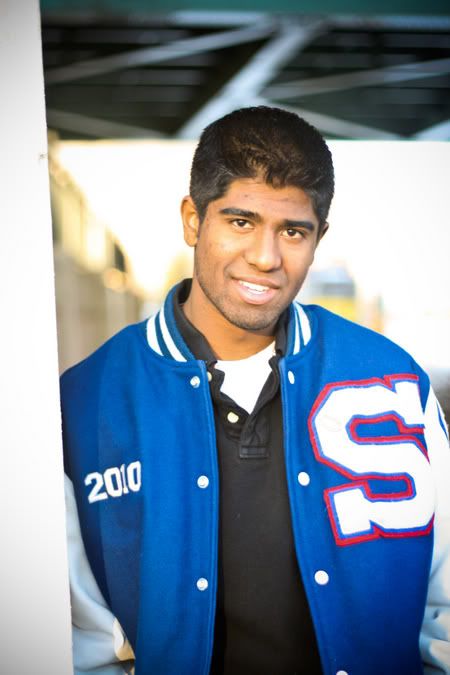 Goodness, the light was sooo delicious, I wanted to eat it. I don't think I will ever EVER get tired of those last few minutes of sunlight before the sun goes to bed. It's my absolute favorite time of day for sure.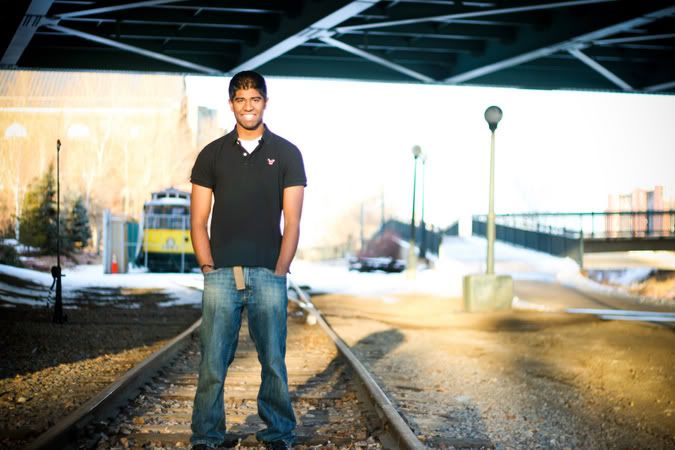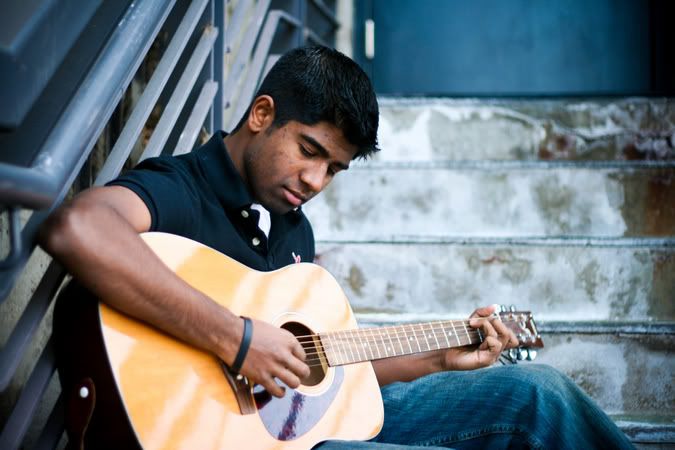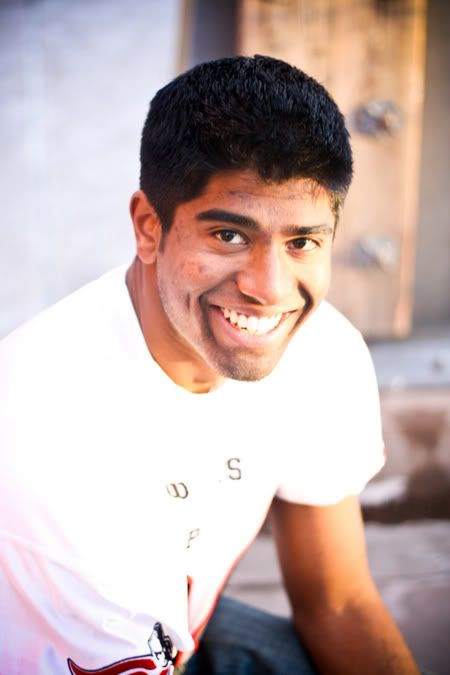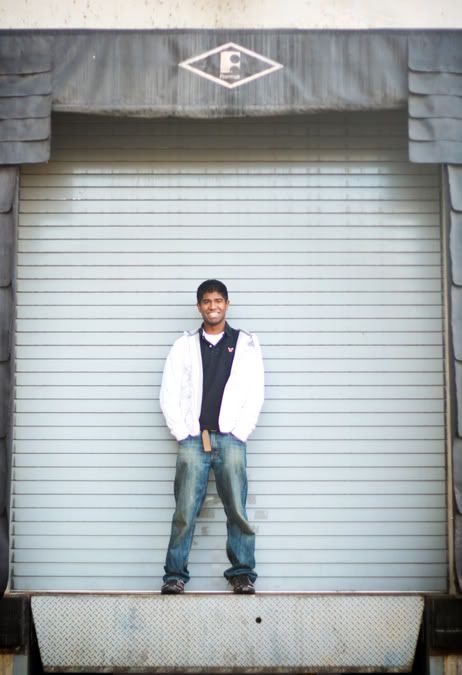 Shawn when you are recording your first cd can I shoot your promo shots . . . pleeease!?!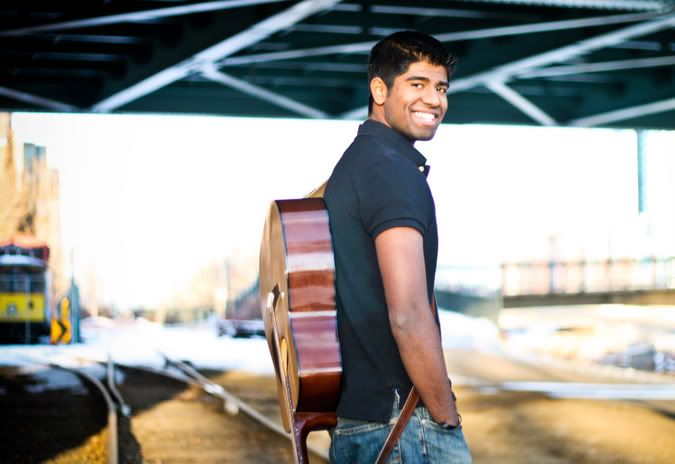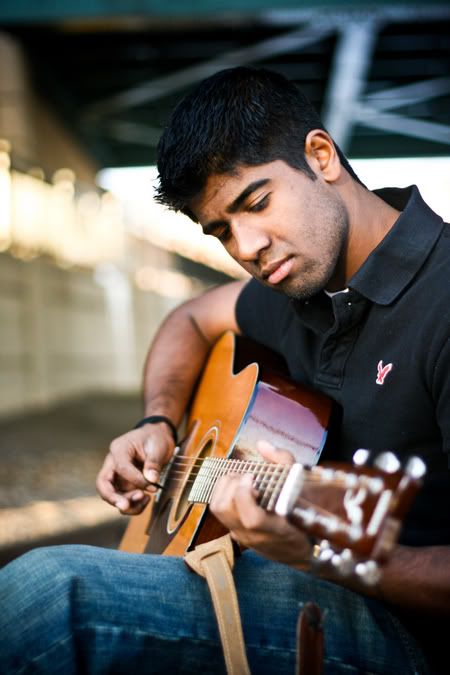 Boy and his guitar . . . throw in a little sun flair - happiness.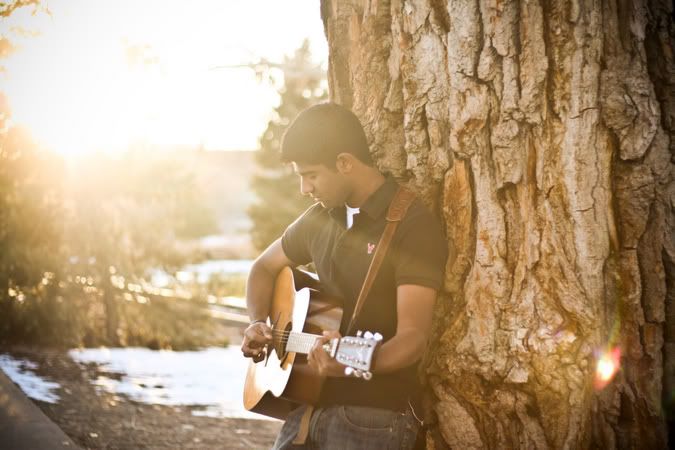 Yeah, natural model written all over him, right?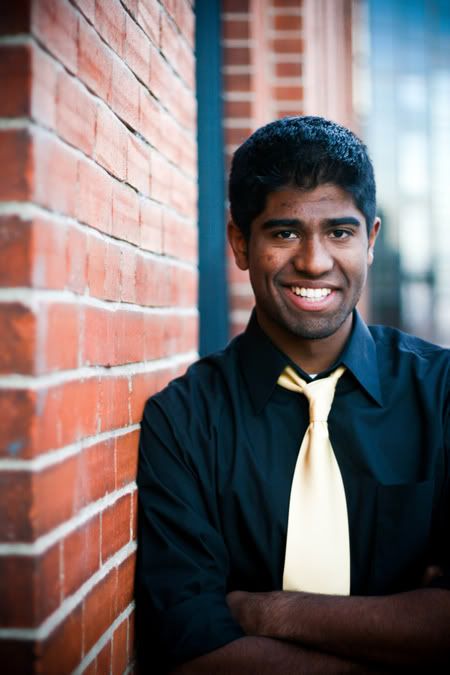 Once again Shawn, it was my absolute pleasure to work with you, thanks for making it so much fun!