I'm a horrible blogger.


There. I've said it.

As much as I love doing it (sometimes) and as much as I have to blog ABOUT right now, sometimes I just feel like blogging gets pushed to the bottom of the pile. Especially when I'm faced with a decision like: answer client emails -- or blog? Or: Edit pictures -- or blog? ummm...blogging usually gets demoted to the bottom of the pile.
And I leave tomorrow at 9:25 AM for the beginning of my month long travels.
I haven't packed a single thing. ummm....maybe I should think about doing that?

So this is an extremely short little post to let you know that I am alive, and I will be posting some awesome stuff here (including the make-you-wanna-squeal pictures from my vintage shoot) soon!


Here's a little peek at my happy month ahead:

Jan. 13-25 Denver, CO
(Friends friends and more friends! All my college age buddies are still on their break up there so we are gonna party it up before they head back to college to hit it hard again :)


Jan. 25-27 San Fransisco, CA
(I get to see my adorable San Fran family for a couple of days. YaY!)


Jan. 27-Feb. 3 Grass Valley, CA
(My bff from CA is turning 21 *gasp! we are so old!!! And I get to go help her celebrate. We are gonna PARTY people! :)


Feb.3-8 Purcelleville, VA
(I had to say goodbye to my best friend/bro this morning when we he headed back to college, but happy news people! I'm going to see him for a few days next month...gotta make sure he is actually learning something over there:P)


Feb. 8-9 Washington DC
(Remember the amazingly awesome miss Kristen Leigh I interned with last summer?? Well guess whaaaat?!? I'm going to see her! And while I'm at it, I think I might just HAVE to squeeze in some time with my lovely cupcake Ica. I'm pretty sure it's gonna be fun :)


Feb 9-12 Washington DC
(Last but not least I am going to Dane Sanders Fast Track Photographer's workshop and it is going to be outofthisworldAMAZING. I know it, and I can't wait to get back and implement all the awesomeness he is going to teach me. It is all the more exciting because I am going with some uber cool people like Sarah Danaher and Becca Murray--who, btw I have never met, but really really can hardly wait to meet because I have heard tales of her amazingness for some time now. There are still a few spots open if anyone is interested in attending!)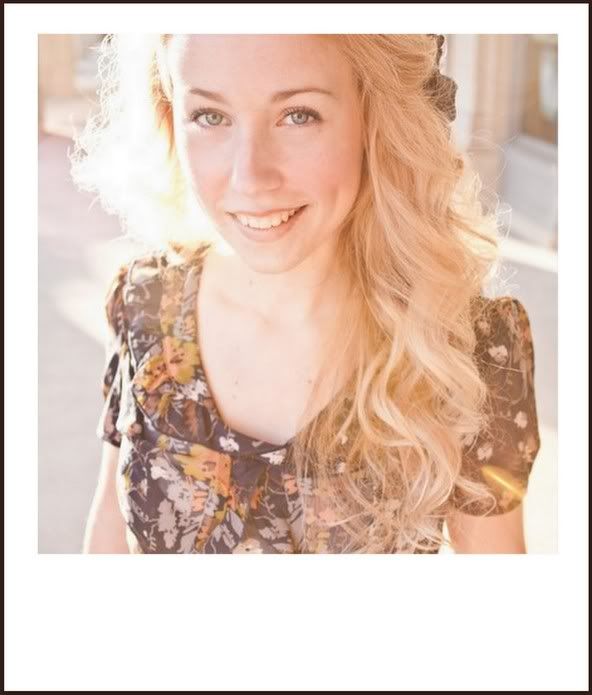 *Sneak peek from my awesome shoot with Elisabeth Carol. Kudo's to her for this picture!*
So I think I had better run now, maybe should start thinking about what I need to pack?