2,000 miles, 35 hours of driving, 5 states, a never ending playlist of music, and 3 best friends.
We're the sisterhood of the traveling poodleheads :)
Tuesday morning at 6:02 AM Whitney, Amanda, and I started our roadtrip towards Goshen, Indee-yana :) And by 11AM we had officially sung ourselves hoarse. By 12 PM we had stopped 5 times (5 TIMES) because of Whit's eency teency bladder. Good times my friends, gooood times.
We are coming up here for some dear friends wedding and I've been looking forward to it for months. This is by far the longest road trip I've ever taken with just friends, and it has not been without its share of adventures. Really it's crazy the things that have happened the last few days, we've made enough memories over the last 48 hours to last a lifetime...and we're just getting started ;)
I've been taking photo's religiously with my iPhone, I'm really so in love with the camera on that thing, and all the polaroid apps I have on there, it's just so much handier than lugging around my big camera. So enjoy a little bit of my iPhone documentation ;)
They won't be able to handle our southern cool.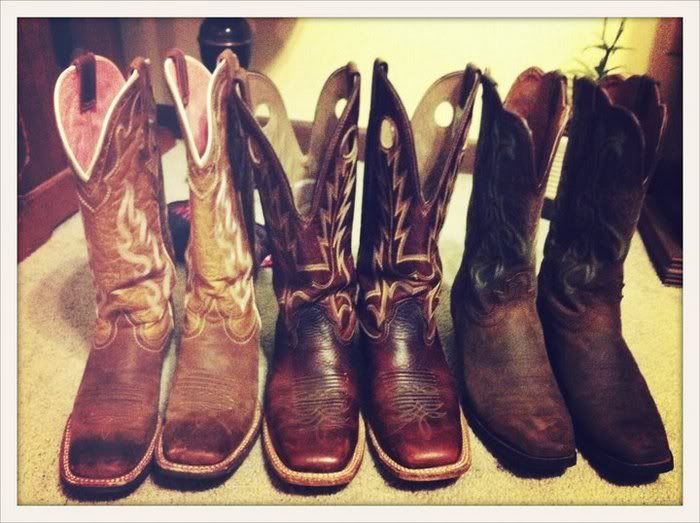 Texas bugs are... large. I thought for a sec maybe we'd killed two birds.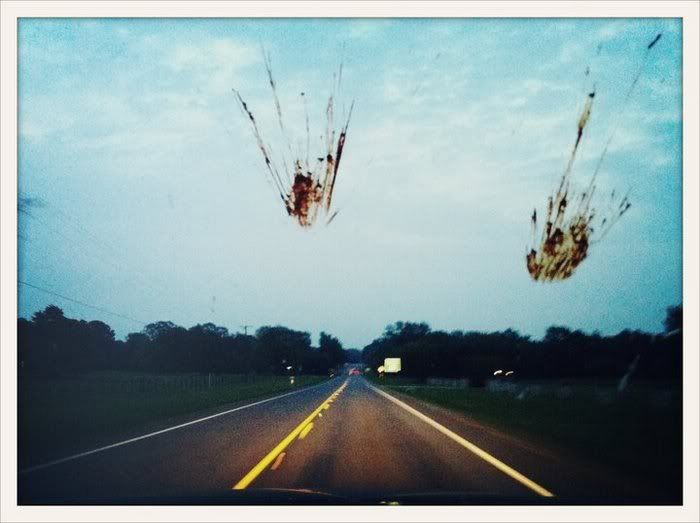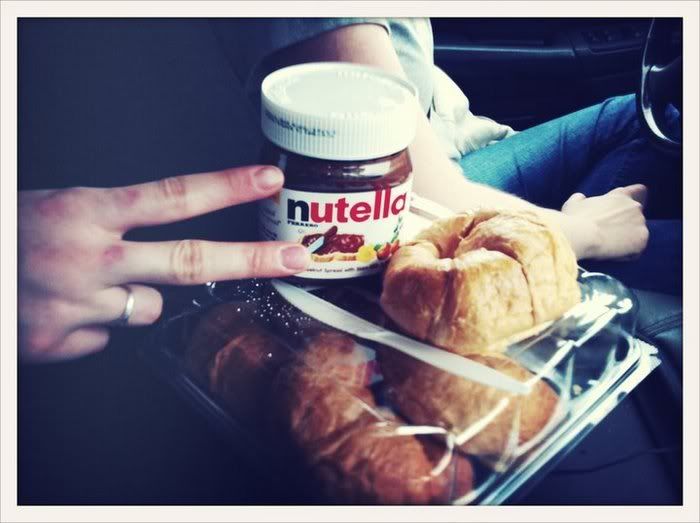 We may or may not have all bought matching aviators. Prob not...because that would be a totally dorky thing to do.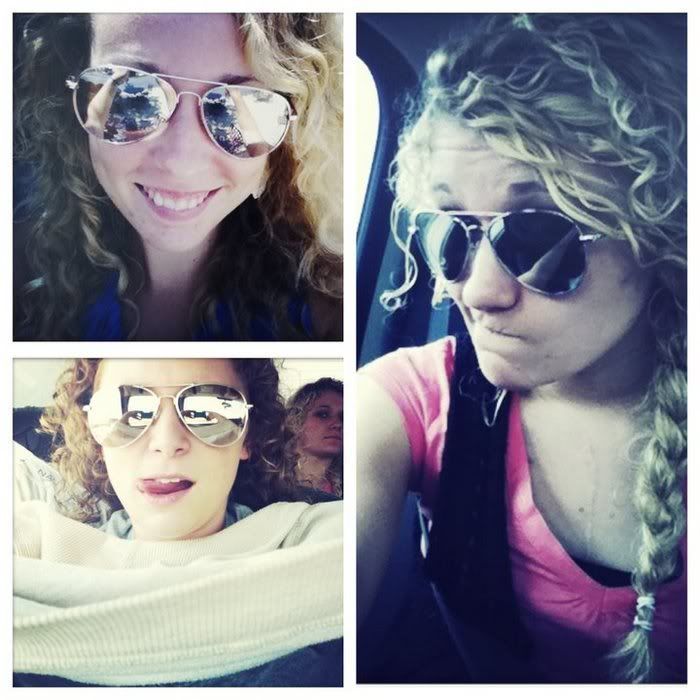 "Congratulations! You did it! Worlds BEST cup of coffee!"
(high five to whoever can name that movie quote;)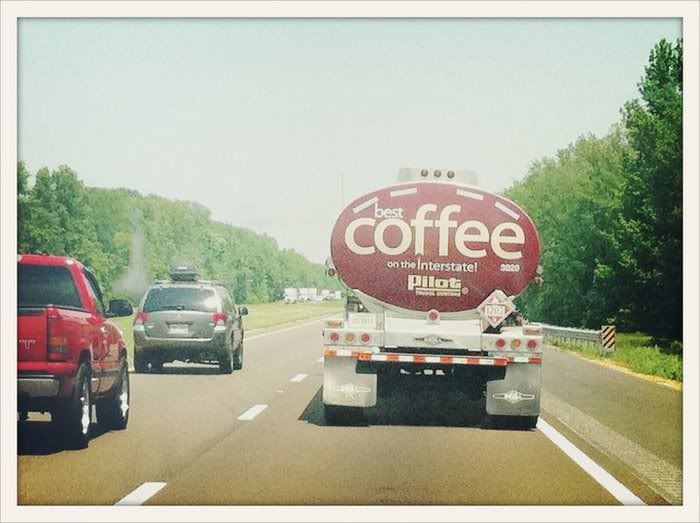 Ooook. So I was preeEEtTy excited about getting to drive a big truck all the way to Indiana. You can imagine my dismay when I got in and found out I am to short to see over the steering wheel. I fixed it though ;)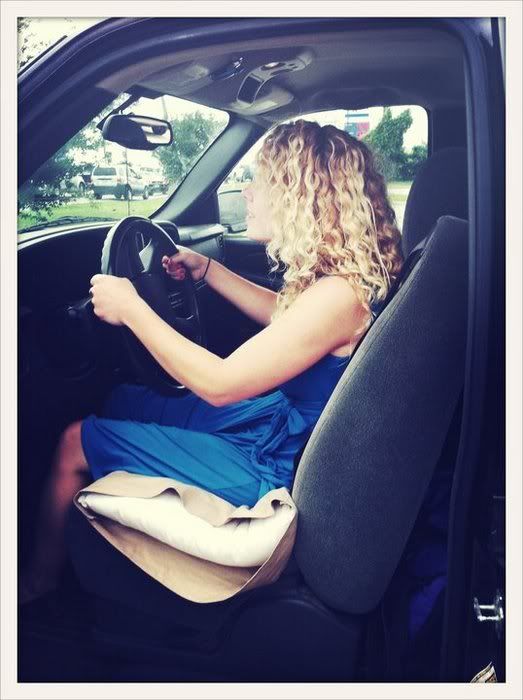 No idea what we were thinking when we decided to let the barely has her permit driver behind the steering wheel for an hour. My praying life was instantly strengthened ;)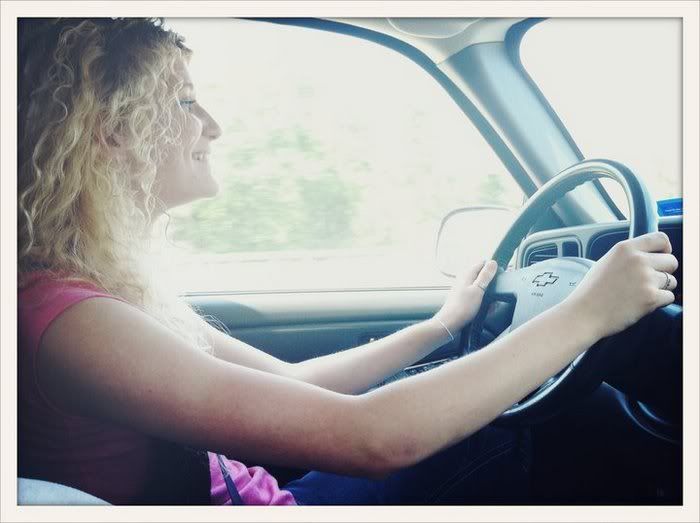 FiiIIinally made it to my Evy friends house at about 10:00 and stayed up forever telling hilarious stories and laughing our guts out.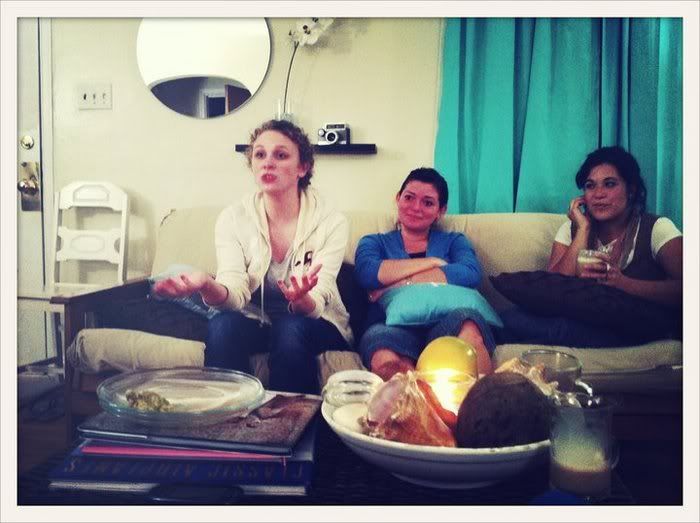 Seriously some of the funniest stories everrr....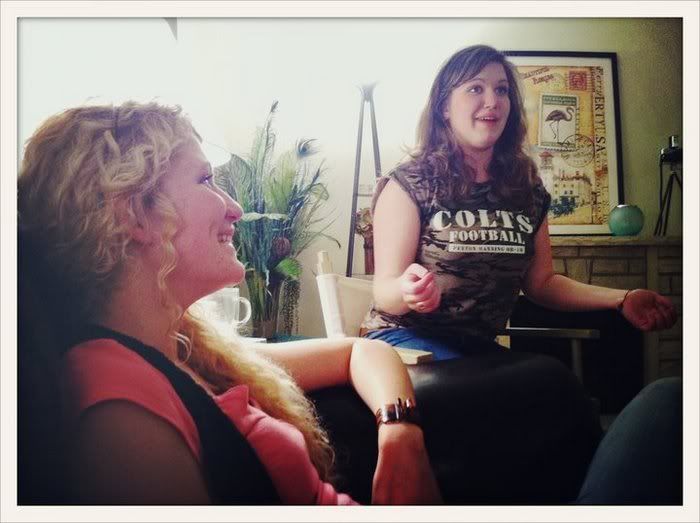 Cutest hostess on the block ;)
Tim (Evy's husband) (*gasp* Evy has a HUSBAND?!) (weird weird;) (I mean...it's a happy weird, but it's still weird) made us all carmel macchiatos that were better than anything I've had at Starbucks :)
Evy is THE most adorable little hostess...and made the most scrumptious breakfast for us yesterday morning.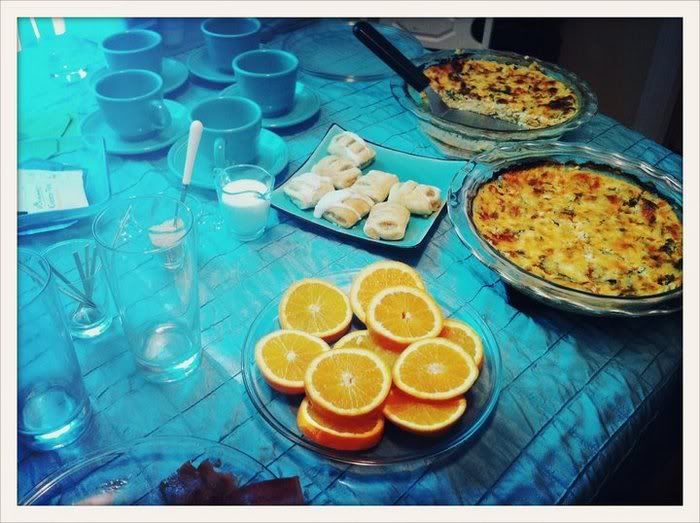 C'mon America...
Beach day with my ladiiieeess!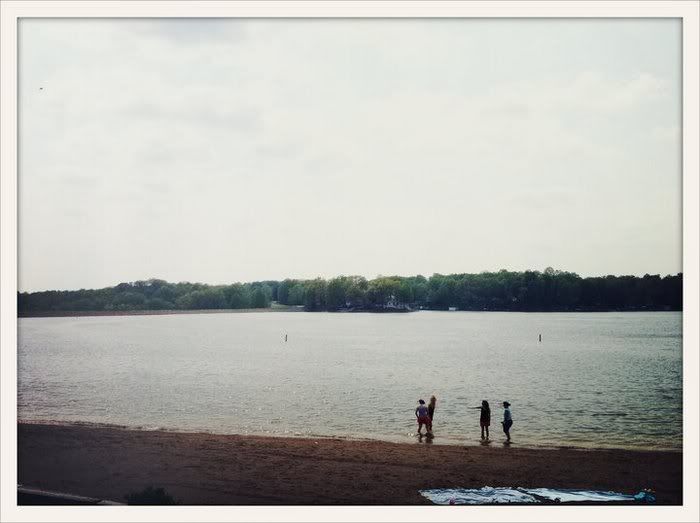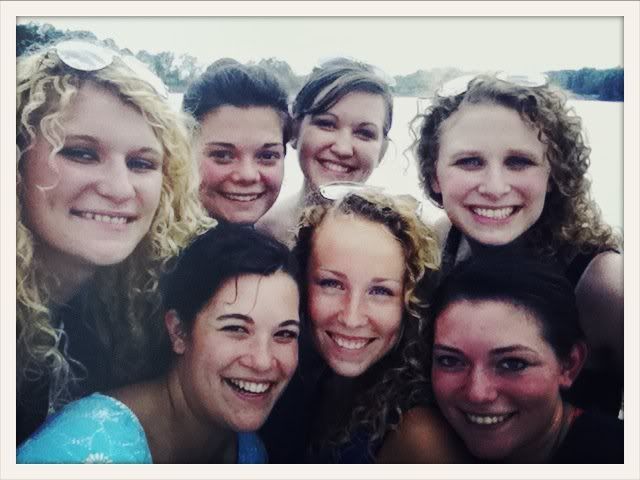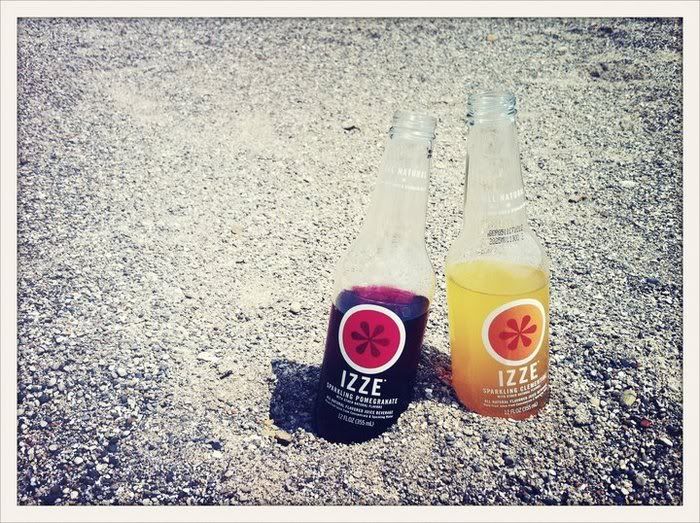 Starbucks happy hour with friends...winwinwin.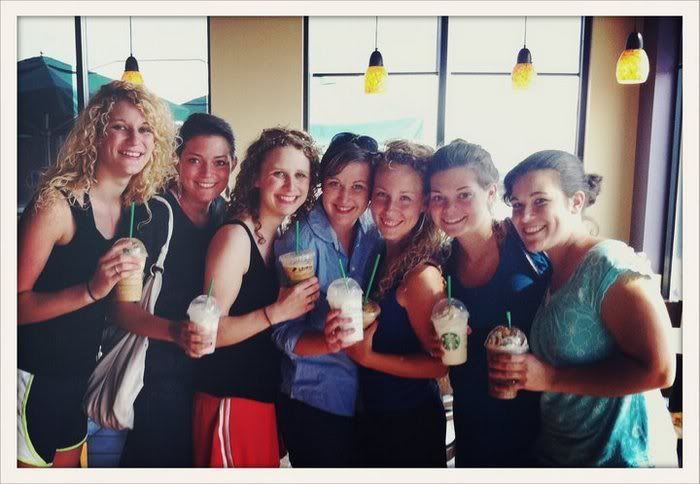 Front porch sittin....
We finally rolled into Goshen last night about 12PM and instead of just going straight to bed like normal people we decided to go meet up with our peeps at Steak and Shake. No one wanted anything to eat though...so we decided we'd better move the party outside. It was pouring rain, so we all just crammed under the awning and chilled for a while :)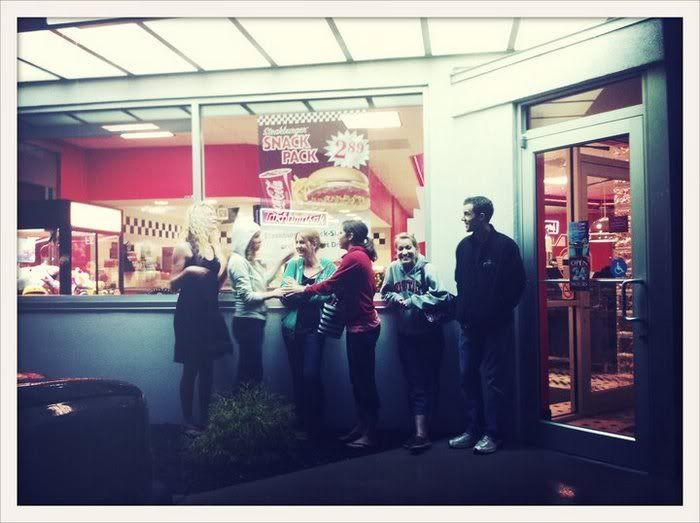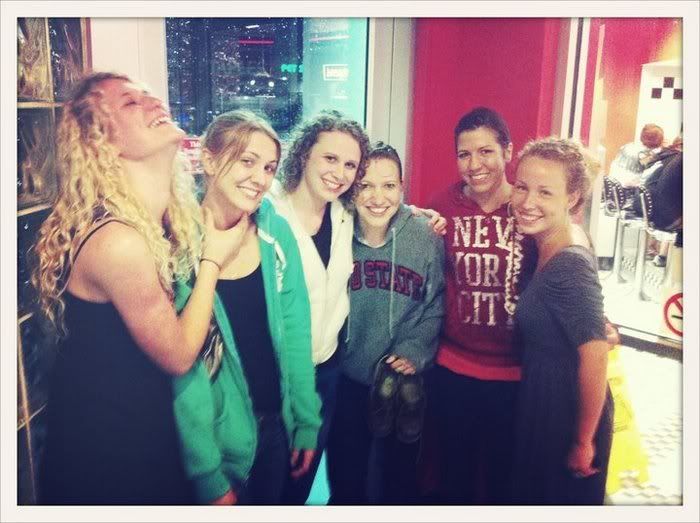 I'm terrible at blogging on trips...but I'm gonna tryyyyy to do better. We're really having the time of our lives and it's impossible not to share at least some of the happiness :)
p.s. apparently blogger had a glitch yesterday and all blog posts that were posted yesterday were lost. So I reposted it again today! :)