Getting to shoot Bill and Beth's wedding came about through a rather random a different set of circumstances. Beth is a dear friend of Kristen's and for years their plan has been for Kristen to shoot her wedding. Buuut, when the time came and Beth got engaged, planned her wedding, and called up Kristen to see if she could shoot it, Kristen was already booked. So Kristen being the crazy wonder woman lady that she is, said that since her other wedding that day was at night and Beth's was early in the day, she would come, start shooting the getting ready stuff, etc. and then find someone else to finish the wedding out when she had to leave to go to her other wedding.
I was super happy to when Kristen called and asked if I could come shoot for her, although quiiiite a bit nervous to have to try and fill little miss "I'm Kristen's" shoes, because come one, we all know her feet are HUGE. Ummm, yeah...laaaame joke. But you get the idea.
And Oh my was I in for a treat - Bill and Beth were just about the cutest thing I've seen since --oh goodness, I don't know when the last time I saw something as cute as them was. They were just adorable, lets leave it at that. They were so welcoming and gracious to me, a complete stranger to them until the night before their wedding, but treated me just like a good friend the whole day!
And let me tell you about their day. Despite the fact that two days before their wedding a huge wind/thunder/rain storm had torn through their town leaving everyone without power and with huge trees down across roads and powerlines everywhere, they were still happily moving ahead with the wedding as planned. No power in the church? Not a problem, open the windows, bring some fans for the guests, and it would be just great. No stress, no drama, everyone was just happy that Bill and Beth were getting married, and they certainly weren't going to let a little storm mess up any plans ;)
And then Saturday morning they found out that because of the storm and the power going out the alarms were going off at the church and no one could get them to go off. ::pause:: No big deal - we'll just have the wedding here in the backyard where the reception was going to be! And just like that Beth's mom started making phone calls, all the while smiling and laughing about how crazy this was, but wasn't it great that it was working out so nicely?!
I just loved getting to watch it all. Good grief--they had just had to move the location of the wedding 3 hours before it was supposed to start and they now had to notify about 200 guests of the change and never once did I see someone stressed out.
Beth came back from having her hair done and when her mom told her what they had decided to do she just smiled and said "sounds good to me!" She didn't care . . . today was the day that she got to marry the man that she loved more than anyone else, why would she care if it happened underneath the cover of a church roof, or a big white tent?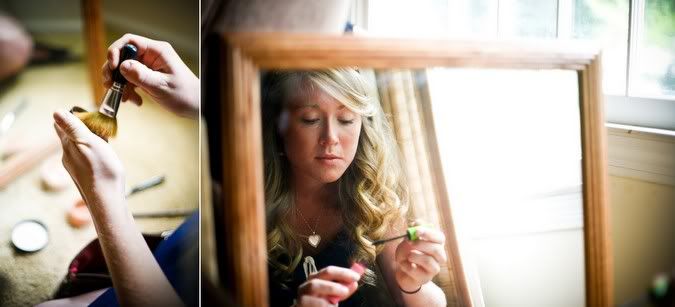 Her day was full of simple elegance. . .not alot of fuss, just alot of natural beauty and gorgeous little accents.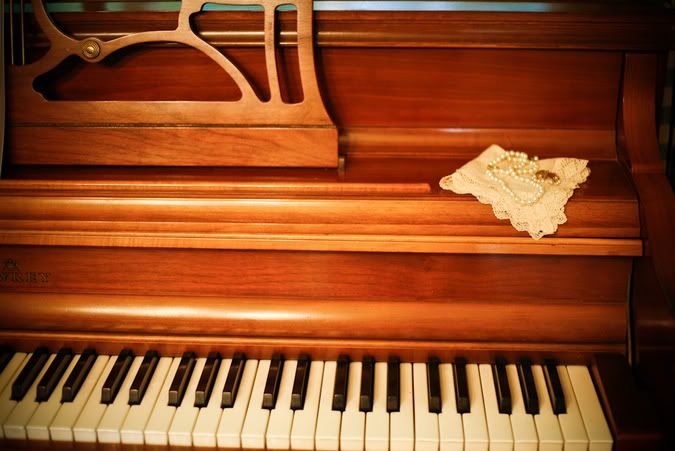 Her dress was a simple long dress from J. Crew, that looked absolutely stunning on her, her shoes were just her favorite pair of floral flats . . . how fun is that?!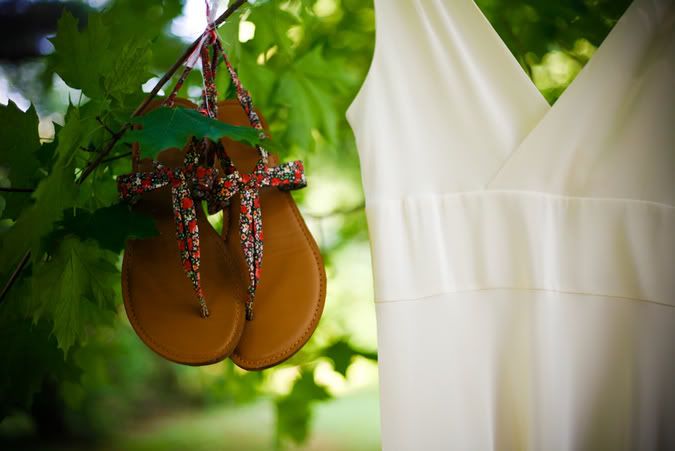 One of my favorite shots of the day - is she not just the most stunning thing?!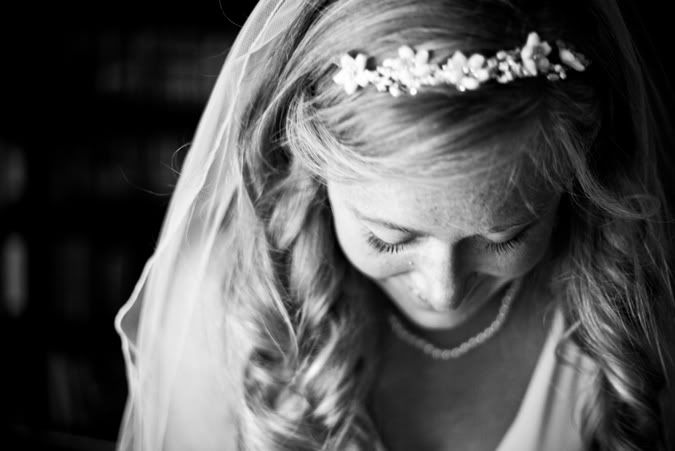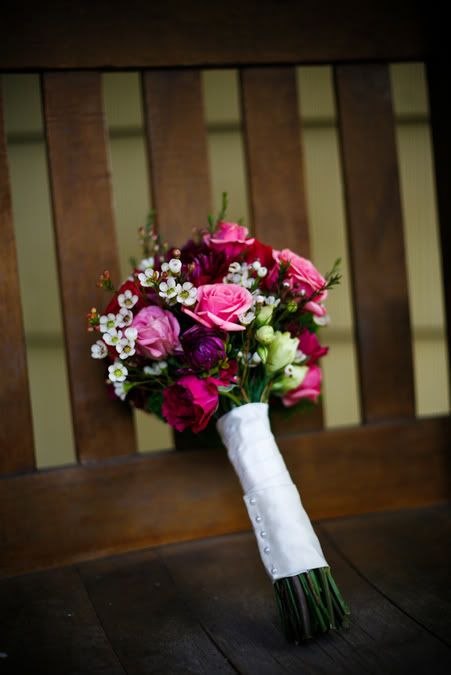 These girls were all so sweet, and so much fun to work with. Lots of laughter and smiles!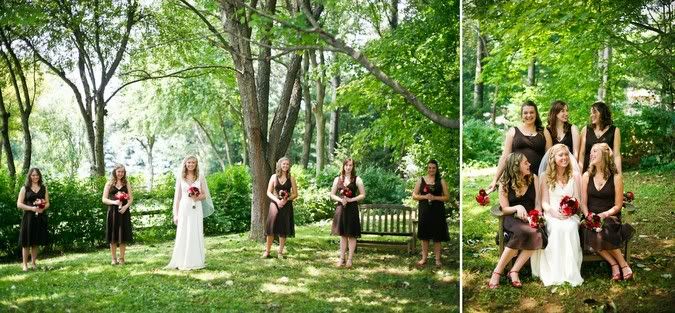 I am of the opinion that every girl should get to look and feel like a princess on her wedding day. I'm pretty sure she nailed it, better than anything Disney could have ever come up with. ;)
And my favorite shot of her that day.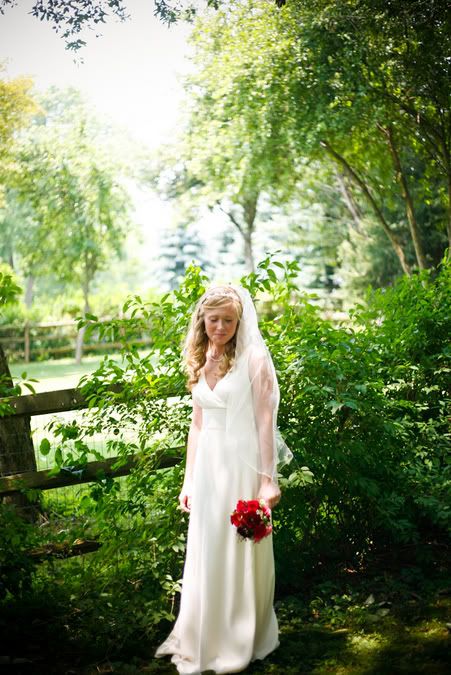 Look at these studly guys - if I have one complaint about them it's that they wouldn't stop laughing and cracking jokes the whole time I was taking pictures, which actually isn't a bad thing, so just kidding about the complaints ;)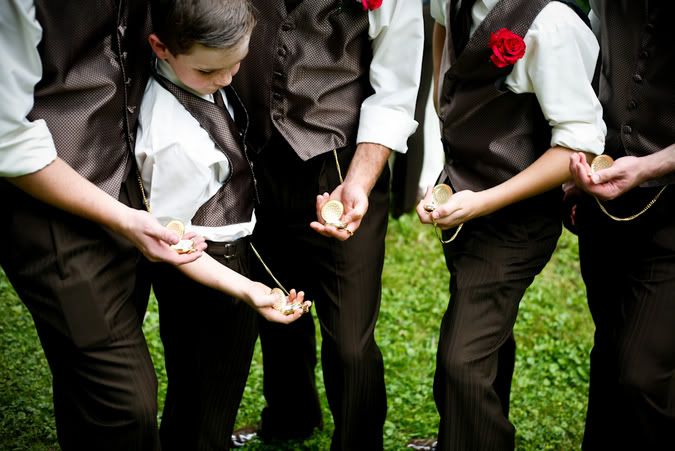 I love it when couples are from big(ger) families and include their siblings as a part of their day. Pretty beautiful/handsome little group, yes?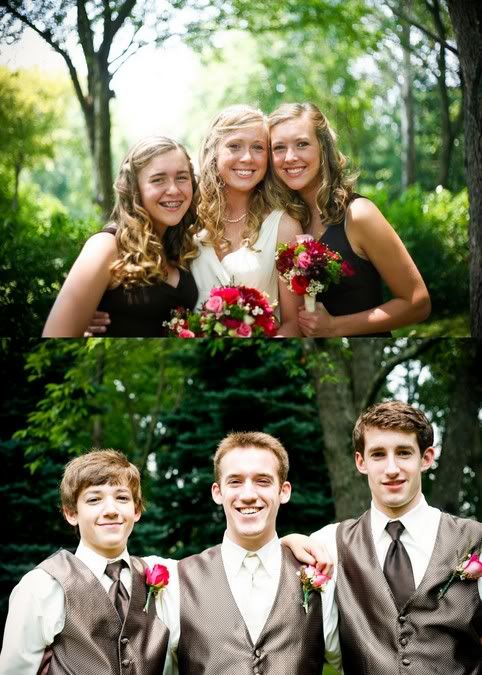 oh oh oh. I just love this little sequence. She was like little girl ecstatically clinging to her daddy's arm and grinning happily at the man waiting for her at the end of the aisle, and the look on his face when he saw her - priceless.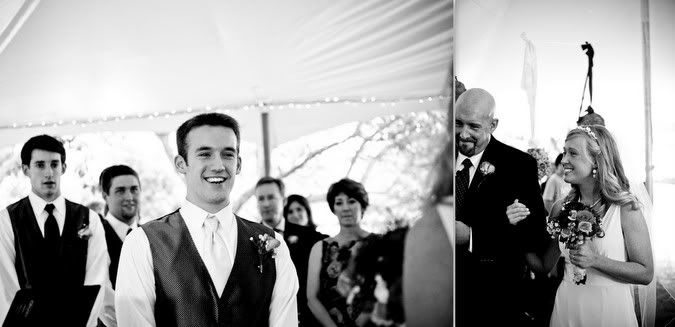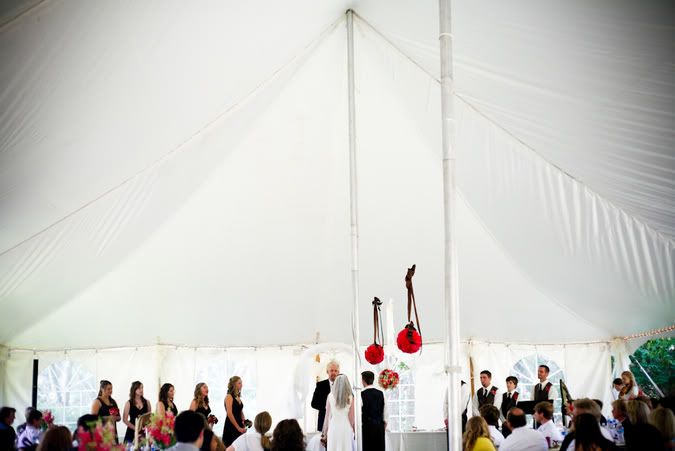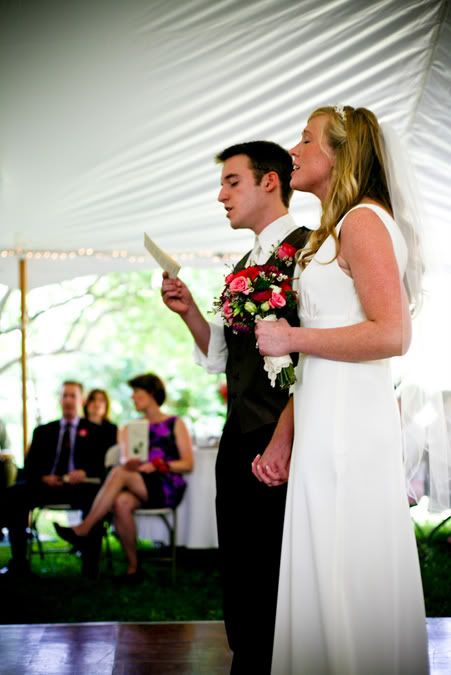 I have to admit I have never seen a couple act so cute during the ceremony. The whole time, I don't think they ever thought about the other people around. They would look at each other and grin, and then laugh. He would whisper something in her ear or make a funny face at her, and she would giggle, I'm telling you, they were just the cutest things ;)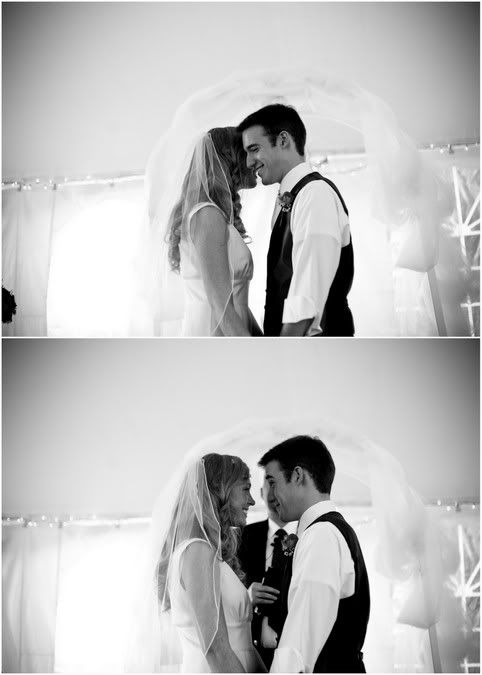 They rarely ever actually closed their eyes during the prayers. It was so cute to watch them, Bill would peek open his eyes and look at Beth, only to realize she was already looking at him. Their eyes would meet, they would grin, and then quickly close their eyes again.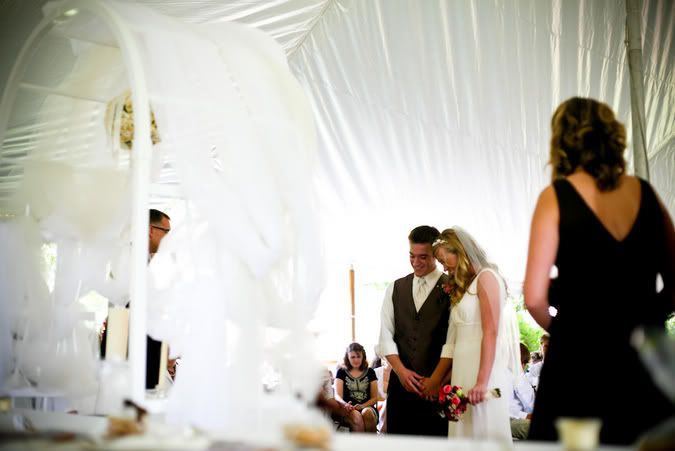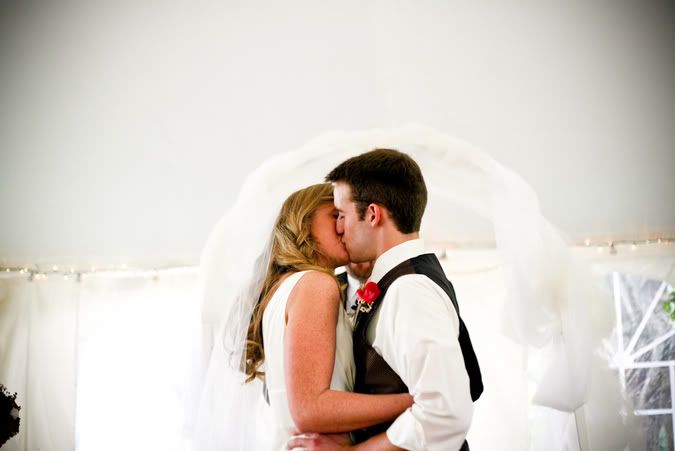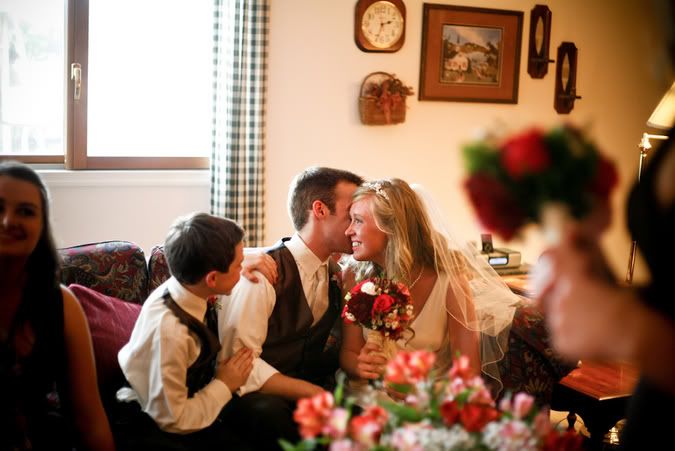 It was so easy taking pictures of them, because they were so easy with each other. They laughed SO much. And I'm a huge fan of laughter . . . so we definitely had fun!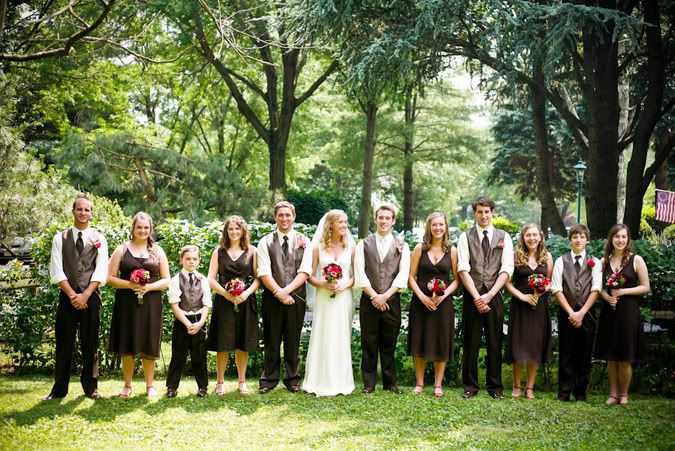 Bill just adored her, that much was evident in every interaction with her. He liked to make her laugh, and then he would laugh with her.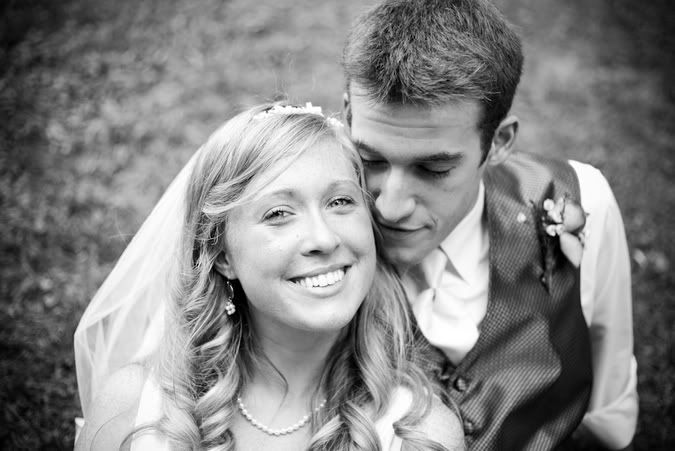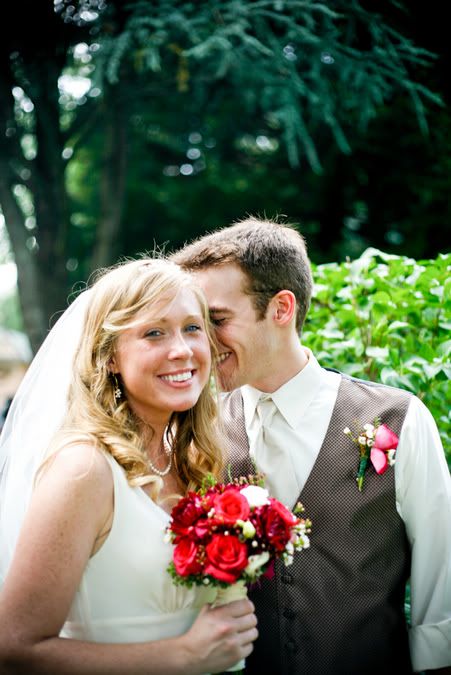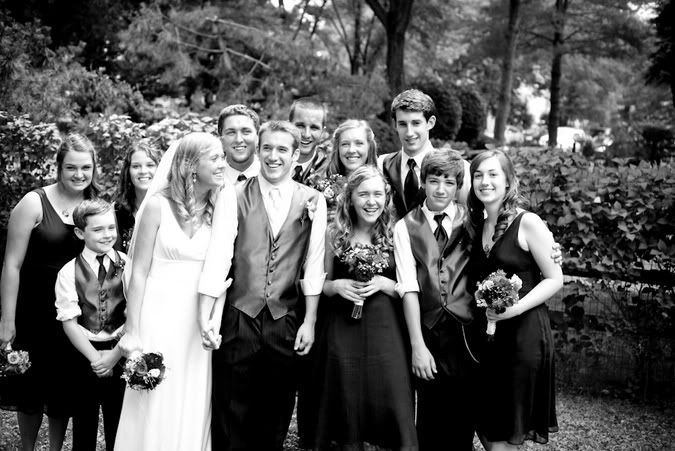 And Beth quite obviously thinks he's the funniest person in the world . . .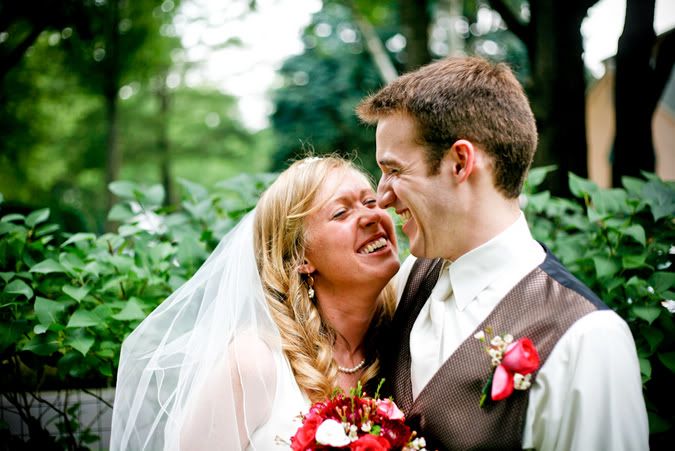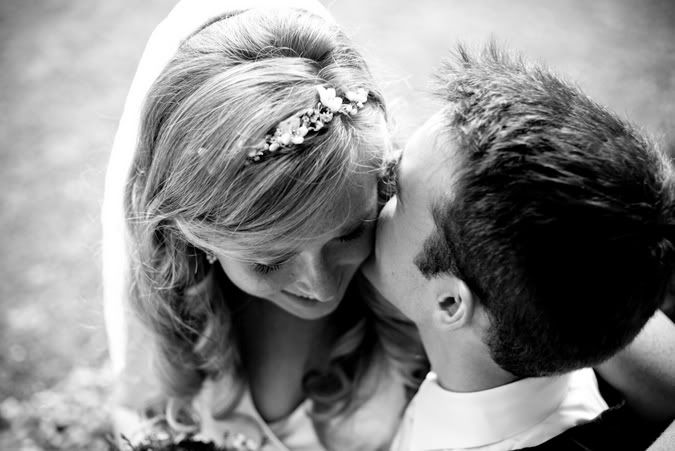 They came (practically) skipping into the reception when they were announced, like two little kids who had so much joy bottled up inside they just couldn't contain it.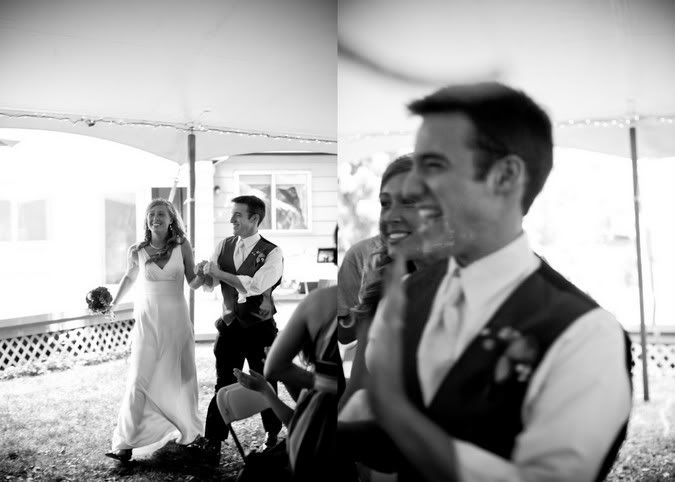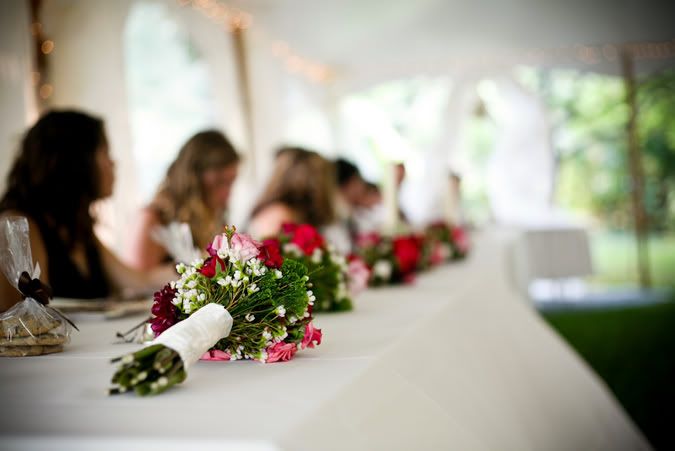 This adorable little flower girl became my new best friend that day and followed me around everywhere during the reception, and we had quite a bit of fun together ;)
The two men she loves most, this is probably my favorite part of any reception, Daddy/Daughter dance, and First dance as a couple.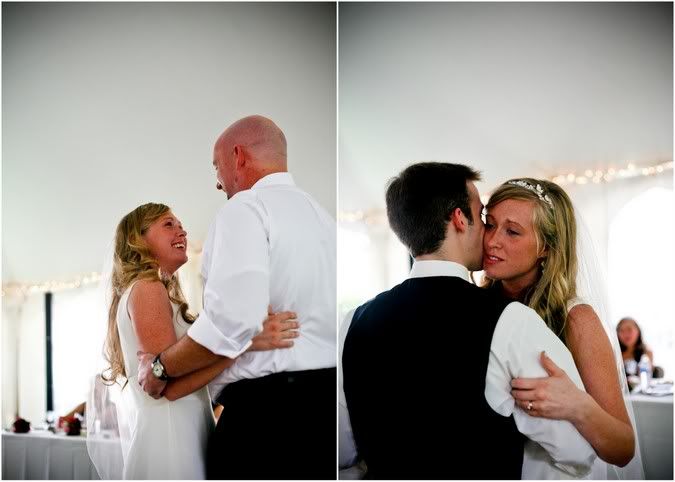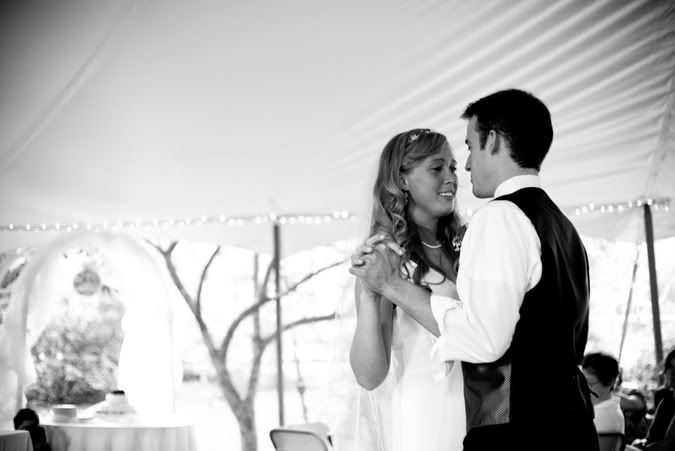 And I end with a picture of Bill and Beth that seems very typical of them, and their relationship ;)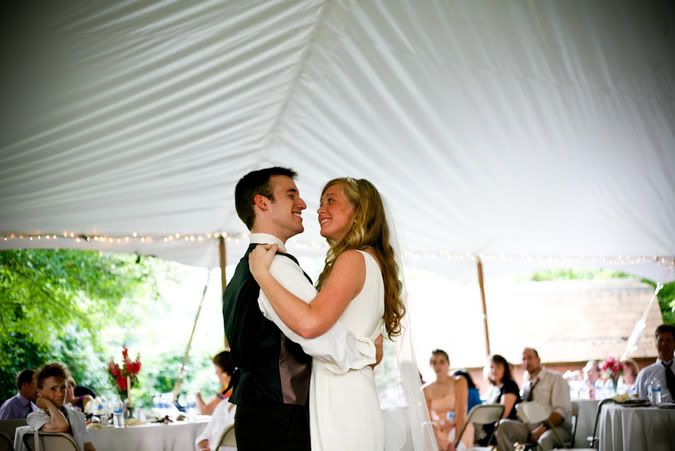 Bill and Beth, your wedding day was everything a wedding day should be. Happiness and beauty everywhere, free of stress and full of love. Wishing you a lifetime more of all of that, while making each other laugh. Thank you so much for making me a part of your day!
I'd love to hear from you!